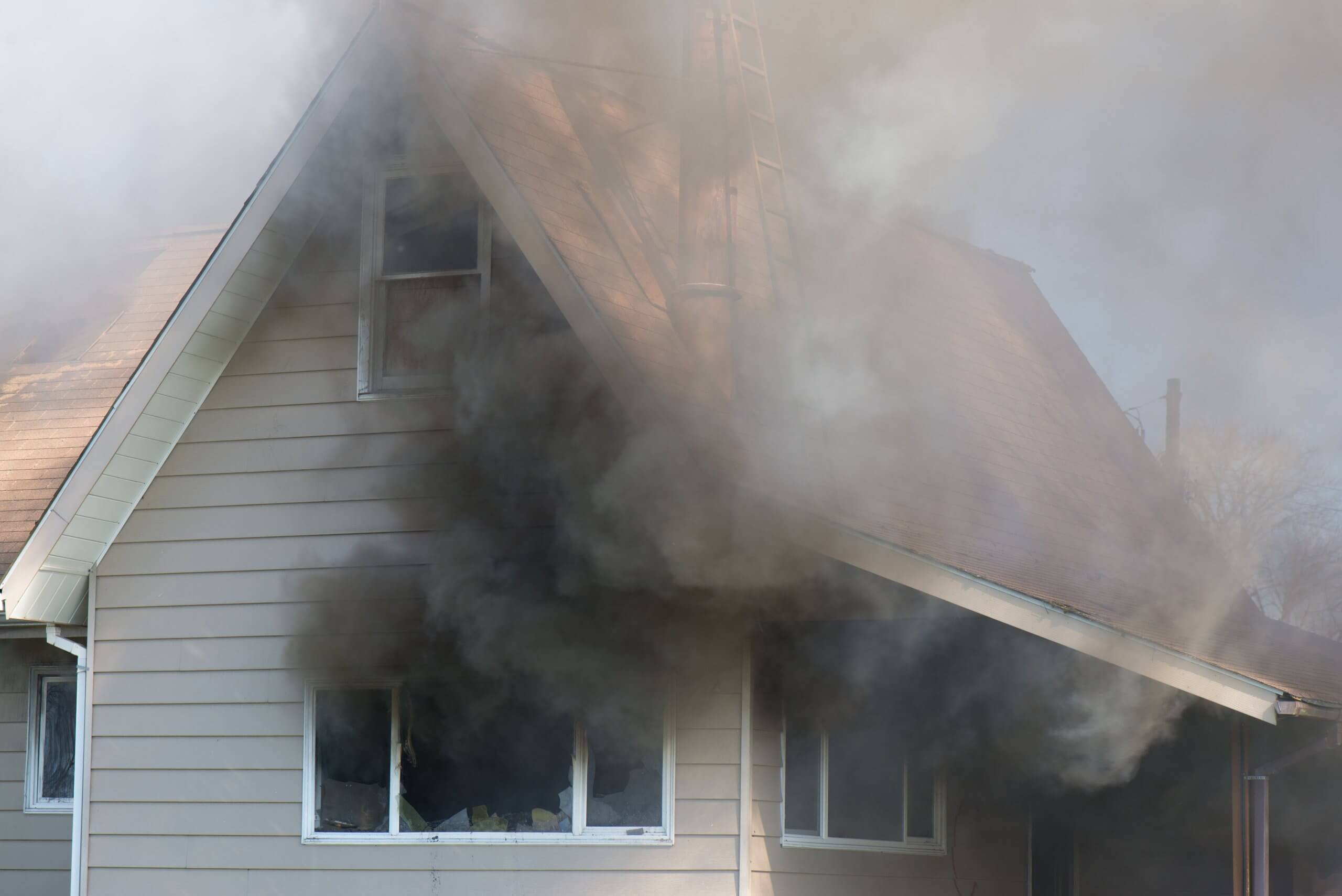 Experiencing a fire in your home, no matter how big or small, can be an incredibly traumatic experience. Along with the loss of treasured possessions and memories, you'll also have to deal with the aftermath of the fire and put the pieces of your life back together. Knowing who to call and what to do in the moments following a fire can be overwhelming, which is why it's essential to have a plan in place.
Professional restoration companies are here to help you every step of the way. They understand the difficulties that come with a house fire and have helped countless families recover from such disasters. Here's our guide on dealing with house fire damage, starting with the very first steps.
What to Do After a House Fire
The first step after a house fire is to ensure your safety. Call 911 immediately and do not enter your home until firefighters have deemed it safe to do so. Even if the fire seems to have been extinguished, it can restart at any moment, and your home's structure may be unstable.
If you, your family, or your pets have any injuries, seek medical attention at the nearest hospital or vet immediately. Once you've taken care of any medical needs, notify your family and friends that you're safe and find somewhere to stay for the time being. When you've received the all-clear from a fire professional, contact your insurance company and a fire restoration company to come and assess the damage. Do not re-enter your home to retrieve any items or try to clean up – everything needs to be documented for insurance purposes.
Secure Your Property and Belongings
After the initial assessment, your insurance company may require you to board up any windows and doors to prevent looting. This will ensure your safety and well-being in the days ahead.If you've lost any important documents in the fire, such as your license, passport, or credit cards, take the necessary steps to cancel and replace them as soon as possible. Do not attempt to recover any fire-safe boxes you may have in your home – leave that to the fire professionals.
Property Clean Up
Cleaning up after a fire is the most intensive part of the process and where the restoration team will provide the most support. Experienced fire restoration experts will go over the following with you before taking any action:
The effects of heat and smoke on your home
The loss of use and value of your home
Pros and cons of restoration vs. replacement of your home
Steps to take with your insurance to get you back on your feet quickly
Find a company that will make the process as easy as possible for you. They'll understand that this is a difficult time in your life and take care of the smoke damage and soot removal by cleaning and making repairs along the way.
The timing of the fire damage restoration process depends on the extent of the damage and what suppression methods firefighters used. The restoration team will keep you updated throughout the entire process and provide any documentation your insurance company needs to cover temporary housing while your home is being restored.
In conclusion, experiencing a house fire can be a devastating event, but there is help available. With the right guidance and support, you can recover from this disaster and rebuild your life. Contact a professional restoration company immediately after a fire to get started on the road to recovery.
Homeowners Guide to Black Mold Removal in Toronto

Learning that you may need black mold removal can be outright scary for many homeowners. Black mold is also known as toxic mold, which has been portrayed in the media as a threat to people, animals, and children. The truth about black mold is a... The post Homeowners Guide to Black Mold Removal in Toronto […]