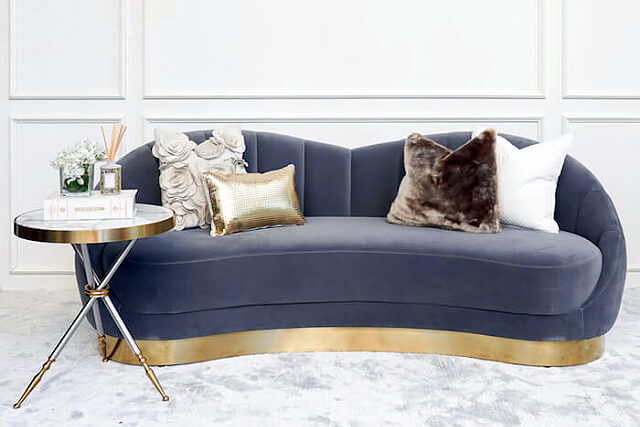 When it comes to furnishing your home, one of the most important pieces of furniture you'll need is a sofa. It's not just a place to sit and relax but also a central point of your living room where you spend most of your time relaxing, watching TV, reading a book, or entertaining guests. Choosing the perfect luxury sofa in Singapore can be overwhelming as there are so many styles, materials, and colors to choose from. Moreover, there are a bunch of furniture stores out there that offer high-quality luxury furniture sets. All you need to do is do a lot of research for choosing the best sofa shop in Singapore.
In this ultimate guide, we'll give you some tips on how to choose the perfect sofa that fits your style and needs.
1. Determine Your Space
Before you start looking for a sofa, measure your living room and determine the space you have available. Make sure to consider other furniture pieces in the room, such as coffee tables and armchairs, and leave enough room for easy movement. If you have a small space, consider a smaller sofa that can fit into the corners of your room.
2. Consider Your Style
Your sofa is a reflection of your personal style and taste, so choose a style that fits your personality. If you prefer a more traditional look, go for a classic design with rolled arms and tufted cushions. If you prefer a more modern look, opt for a sleek, minimalist design. Don't forget to consider the color and fabric of your sofa, which should complement the overall decor of your room.
3. Think About Comfort
Your sofa should be comfortable and inviting, so choose one that fits your comfort level. If you like to curl up and read a book, choose a sofa with soft, plush cushions. If you prefer a firmer seat, choose a sofa with firmer cushions and a more structured frame. Consider the height of the backrest and the depth of the seat, which should accommodate your body type and provide adequate support.
4. Quality Matters
Investing in a high-quality sofa is important as it will last longer and provide better value for your money. Look for a sofa made of durable materials such as hardwood frames, high-density foam cushions, and sturdy springs. Avoid low-quality materials such as particleboard frames and low-density foam cushions as they tend to wear and tear easily.
5. Material
The material of the sofa is also important. You want to choose a material that is not only comfortable but also durable and easy to maintain. Leather sofas are a popular choice for their durability and timeless style. Fabric sofas are also a good option and come in a variety of textures and patterns.
6. Color
The color of the sofa is another important factor to consider. You want to choose a color that complements your home decor and is easy to maintain. Neutral colors such as beige, gray, and white are versatile and easy to match with other furniture and accessories. If you want to add a pop of color, you can choose a bright accent color for your sofa.
Well, the bottom line is that a sofa set is an integral part of any household and you need to be quite choosy for making a smart decision. So, make sure to take out some time, do your research, and make an informed decision about choosing a luxury sofa in Singapore.
Homeowners Guide to Black Mold Removal in Toronto

Learning that you may need black mold removal can be outright scary for many homeowners. Black mold is also known as toxic mold, which has been portrayed in the media as a threat to people, animals, and children. The truth about black mold is a... The post Homeowners Guide to Black Mold Removal in Toronto […]