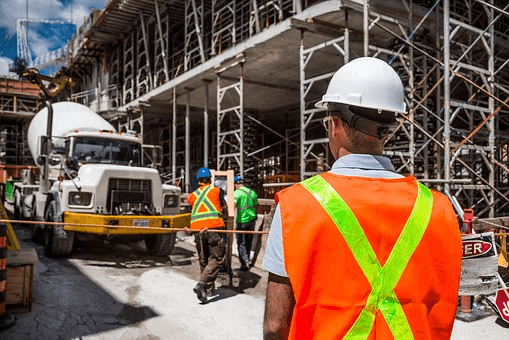 Image Source: Pixabay
Any construction project requires competent project managers with a deep understanding of the construction process. Construction project managers also need to understand their teams' needs and the on-site challenges during the project. Being a construction manager is predominantly about leading the construction team to complete the project successfully.
However, it also involves understanding some technical aspects of construction to ensure the job is done correctly. Construction managers will require various skills that are vital for their job, including:
Planning and Organizing
As a construction manager, you will plan the construction project. You will have to create the project's construction schedule, including setting timelines for various stages of the project. It will require foresight and a deep understanding of the project to make realistic schedules and deadlines for your construction team.
Planning will include organizing various aspects of the project. A construction project will consist of many elements that may overlap, leading to severe issues. A construction management software, e.g. Archdesk's software, can be indispensable in helping you plan and organize a construction project. Only by effective planning and organization can your team stick to their daily schedules, meet timelines and ensure everything on your checklist is done.
Communication
A construction project has many stakeholders, including clients, suppliers, contractors, and employees. The project manager's job is to ensure that all the stakeholders buy into the project and everyone is on the same page. Therefore, you need excellent communication skills as a project manager to get your point across to all stakeholders.
It is particularly the project manager's job to ensure effective communication channels at the construction site. The construction team should quickly be able to consult superiors about issues and receive a prompt response. Communication mishaps could lead to funds misappropriation, jobs not being completed, poor delegation and other severe problems that can completely derail the project.
Financial Management
The construction project manager is responsible for the financing of the entire project. The first step is estimating the project's cost and creating a budget plan to meet those costs. Going over the budget is one of the most common construction management mistakes, and only proper financial management can avoid that. You should also be able to make economic forecasts to anticipate any changes. Construction managers also need to track spending to ensure it is within the budget. If more funds are necessary, you should be able to find alternative financing options for the project.
Negotiation
When you are in charge of a construction project, you should know that you will have to negotiate with many parties right from the beginning. It will take negotiations to convince stakeholders, particularly investors, that the funds will suit the budget you create. You will also have to negotiate with suppliers and contractors about the resources you require to complete the construction project.
Negotiation skills will be vital for managing client expectations as well. When getting construction permits and creating employee schedules, negotiation skills will also be crucial to getting what you need to complete the project or your home.
Leadership
Leadership is the most critical skill a construction project manager needs. Leadership is the basis of most other skills you will need as a project manager. You need to effectively manage your team to ensure that every team member plays their role well and contributes to the successful completion of the project. Project managers will have to delegate tasks correctly, ensuring the right people are doing the right jobs while encouraging cooperation within the team. Leadership will be critical when things go wrong with the project.
A construction project manager needs many skills to complete a project. Leadership, negotiation, financial management, communication, planning, and organizational skills are only the tip of the iceberg. You should gain as many skills as possible to make you the best manager for any construction project.
Why You Need to Change Your Aircon Filter More Often Than You Think

The easiest way to understand an HVAC system's function is to compare it to the respiratory system. Just as the latter moves fresh air into the body and removes waste gases, your HVAC unit helps maintain good indoor air quality so everyone in your home... The post Why You Need to Change Your Aircon Filter […]