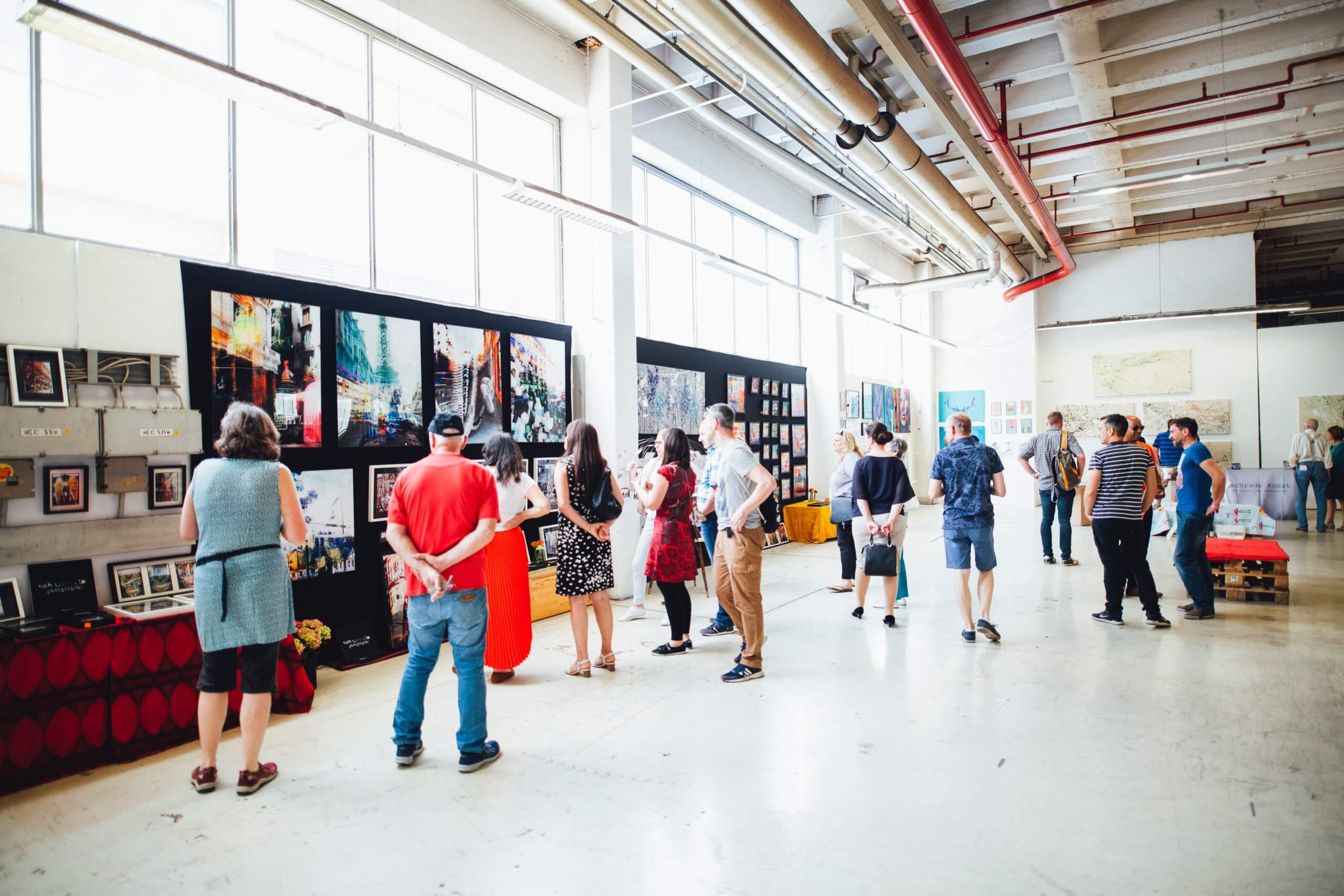 Across the UK there are over 73,000 photographers working professionally. Amongst those professionals, and other dedicated photography professionals, the work produced has to be of a high-quality enough to be received well by the target audience or paying customer. There is a lot of competition, and ultimately, the core work has to be exceptional. Additionally, for the photography to make an impact in person, there's more to presenting the art than the print itself.
In a situation where work is being sold or presented at a fair, in a gallery, or another situation where it is being viewed, first impressions matter. The art has to be handled with care and skill, presented in a way that truly reflects the depth and meaning of the image. A photo in a pre-made frame printed on a lower-quality printer is fine for a fun family photo at home, but for professionals who want their work presented well, framing is everything.
To help you ensure that your photography looks exceptional wherever it is displayed, here are 4 photography framing tips for professionals:
Consider The End Location
In order to consider how to frame a picture, sometimes we first have to think about where it will be placed.
In some situations, the photograph may well require only a physical frame with no surround visible at all (face mounting), because the exhibition space is minimalist and solely focused on the images. When photography is being sold at a market, however, the frame can actually add value and provide a great way to boost the overall worth of the product being sold.
Sometimes, the frame has to be part of the overall aesthetic appeal or 'voice' of the art because of the intended setting. A statement piece in a special location like a shop or a visitors centre may require a beautiful frame styled to match the surroundings.
A lot rests on the final setting of the image, and that has to be the first consideration before you plan how you are framing any piece.
If Longevity Is Required, Take Several Precautions
When framing, it is important to think about how long the image needs to last. Sometimes images printed for display only can be framed with a short-life in mind, with higher quality printing and framing required later on in the project. Sometimes items are framed ready for sale, and need to be printed and framed using methods that mean they are designed to last a long time with the right care.
Several precautions should be made, including:
99% glazing for UV protection
Acid-free matboard
Non-permanent framing actions, so they can be easily reversed and amended/ changed for maintenance and care
Avoid any tape use at all, and if it is used it has to be moisture-free and acid-free
Avoid any techniques that could cause issues with moisture, such as Japanese hinging
Printing from a professional printers who can offer the highest grade prints designed to last
Do Not Let The Frame Tell A New Story
Art tells a story to the viewer based on your intent with the image. Clean, crisp, high-quality printing also allows them to make their own mind up about the image and what it means to them. A big mistake that can be made with framing is choosing a frame, or framing style that brings another story to the situation.
As we mentioned above, certain situations call for a frame that elevates the image, or that lends itself to the surroundings or situation. However, in most cases, simplicity should be the aim, so that nothing speaks louder than the image itself.
In a room with multiple different images, every image should tell a story and not the frames. In a room with one image, people should be drawn to the photograph and not the frame.
You can use printing techniques like matting to bring more to the photography itself, enhancing it, rather than detracting from the story it has to tell. Alternatively framing prints with subtle features like a tone that brings out certain colours in the image, or even a textured frame that echoes the textures in the image, could work, but this is a more risky approach and should be done with caution, and by first considering our first tip – where will the framed image end up.
Be Ready To Hand The Process Over
Many photographers, especially those new to professional work, underestimate the vast amount of effort and time involved in framing. This is because the process can be tedious if you don't know what you are doing, and involves a huge amount of skill down to removing every speck of dust, and fully protecting the photograph ready for display. It can be done by photographers willing to put in the time and learn the process, but those in the know can do it better, faster, and for a great price, because that is their job.
When it comes to framing, be prepared to put in a lot of time and energy to get the job done well yourself, or pay a competitive price to get the job done to an extremely high standard.
"Creativity takes courage." – Henry Matisse
Producing photography professionally is a creative and exciting career, and ultimately, with the effort you put in, you deserve to have your art displayed well.
Why not speak to your professional printers for advice on framing. They have all the framing materials and experience in-house, as well as various sizes for you to choose from. For a reasonable price you get exceptional results, a small cost when the framing plays such a key role in presenting your work well.
Creativity does take courage, and it's important to support your venture into art presentation with proper, high-quality framing that ensures your photography is perfectly presented to everyone who views it – speak to the professionals today to find out more.
Benefits of a Moving Company

Moving can be an exciting yet daunting task, and if you've ever relocated to a new home or office, you know that it involves more than just packing your belongings into boxes. It's a process that requires careful planning, organization, and physical effort. This is... The post Benefits of a Moving Company appeared first on […]