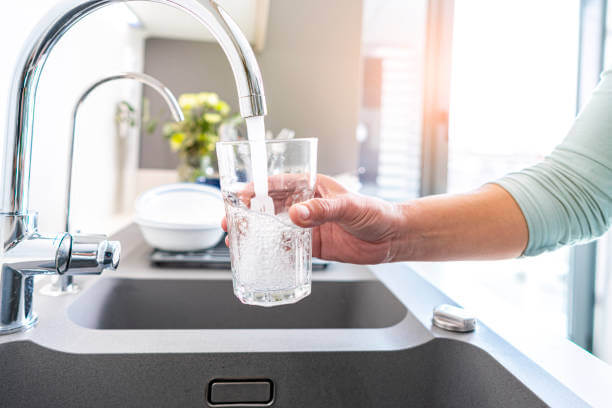 When it comes to emergency maintenance in our homes, most of us are not experts, especially when it comes to plumbing issues. The prospect of water and a plumbing mess inside the comfort and safety of our homes can be unsettling for many. Additionally, with more and more people purchasing homes or relocating, updated renovations may be necessary.
Water is essential to our lives; clean water is a necessity. All living things need access to water to function to their fullest potential. All homes are required in most areas to have some sort of running water source somewhere on the property. Learn more about water for humanity's existence via this link: https://www.usgs.gov/special-topics/water-science-school/science/facts-about-water.
However, water from a home plumbing issue can cause a lot of damage quickly. When confronted with a major leak in your home, speedy action is necessary. Water leaks, even a small one, can create havoc within the structure of your home. Major water leaks will ruin almost everything within the water's path.
With so many plumbers and plumbing companies doing business, it can be a challenge to select the right plumber. You will have a better chance of hiring a reputable plumber or plumbing company if you are more prepared and informed about professional plumbers. Our team of experts can help you navigate the sometimes confusing world of plumbers and plumbing companies.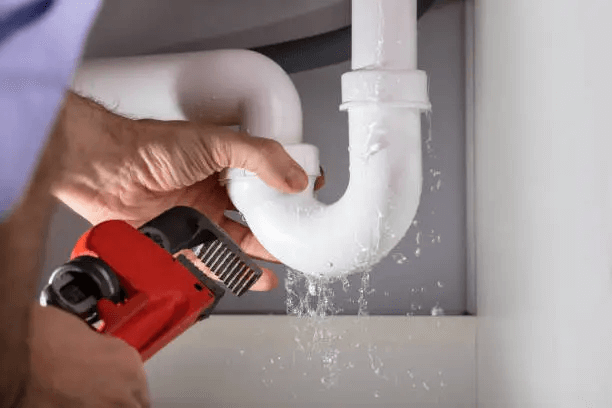 Do Your Research
There are several things to think about when looking to hire a plumber or plumbing company. It is best to do some basic research about the plumber qualifications. Look into your state and local requirements for a professional plumber.
You will need to know what type of schooling and apprenticeship requirements your area requires for certification. This will help you know what to look for and what to be wary of when hiring a professional plumbing company.
Licensing and insurance are necessary for a quality repair or renovation job to be without fault. There is no guarantee for any sort of contractor work, but you will at least need to know what the plumbing company is liable for and how the plumber will go about fixing any installation or repair issues. Here is a link for the Better Business Bureau (BBB) that will give you some tips.
What to Look for in a Plumber
While important to many, online reviews can offer Insight to the quality of a plumbing company's work. But it is important to know that online reviews should not be your only source of information.
Ask friends and neighbors because word of mouth is often the most reliable advertising for any plumber or plumbing company. Inquire with your town's Welcome Wagon if this group is active in your community as they will have plenty of resources for you to look into.
Aside from licensing, schooling/education, and insurance issues, you will also benefit from knowing what type of work your chosen plumber performs. Some plumbers only do basics like snaking a drain, unclogging your toilet, changing a washer—while some other plumbing companies install new piping, add complex foundation drain systems, install sump pumps, perform new appliance installations, and install a new wax ring under your toilet.
The entire field of plumbing applies to anything to do with water and drainage in and around the home. sure to 'interview' any potential plumber and ask probing questions about experience, types of work performed, and most importantly, costs in writing. If possible, interview when a major issue isn't currently occurring.
Estimates
Plumbing repairs can be costly for any homeowner. Unless in an absolute emergency, the best practice to avoid expensive mistakes is to obtain a preliminary estimate for services from a selection of 3-5 plumbing companies. Investigating competitors will give you an accurate cross section of reasonable pricing depending on your location.
Of course, if water is pouring out of your ceiling and causing severe damage to other areas of the house, you will need to contact a plumbing contractor that provides 24/7 emergency services. These types of emergency requirements are few and far between, but it is good practice to have several names and phone numbers of the companies on hand.
Older homes can be most affected by hidden plumbing issues lurking beneath the walls of the house. Newer construction homes tend to be built quickly and often with many cost-cutting construction methods that have yet to be discovered to the purchaser.
Secrets for Any Homeowner
There are several standards and practices that every homeowner should know about how plumbers and plumbing companies do business. When properly completing repairs on your home, a plumber should consult your property's blueprints.
This is important since many pipes can be located within the floors or walls of your home. Without ripping out all the ceilings or walls, you may not realize where an important pipe is located. Unnecessary repairs to floors, walls or ceilings can be very costly and leave your home in a worse condition than before the plumbing incident occurred.
A set of blueprints should be available at your local town hall. If you live in an apartment building or condominium complex, the plumbing plans should be through your building supervisor or management company.
Also, remember that you may need to contact your local water company for any assistance. This is especially important if you have complicated landscaping blocking your main sewer line or if you have a major water leak in your home. Many water companies will provide an engineer to come to your home free of charge in order to avoid any complicated issues from faulty work performed by a not so reputable plumber or plumbing company.
In conclusion, make sure to check credentials for any contractor you are interested in hiring, get several estimates in writing, don't be afraid to ask about their formal training to become a plumber, and scope of work history performed. Lastly, remember not to panic and always try to deal with busy contractors respectfully. Good luck!
The Energy-Efficiency Advantages of Vinyl Window Replacement

Windows are more than just portals to the outside world; they play a significant role in determining the comfort and energy efficiency of your home. If you're looking to improve your home's energy efficiency, consider the advantages of vinyl window replacement. In this article, we'll... The post The Energy-Efficiency Advantages of Vinyl Window Replacement appeared […]