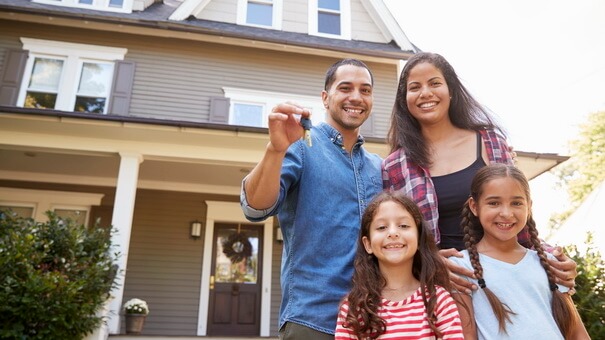 Are you ready to settle down with a family? If so, you need the perfect setting to do it in. Buying a family home takes a lot of consideration. You can't just choose the first house with enough bedrooms – you need a property in which you can picture raising your kids, one that is safe, big, and cozy enough for your whole family. So, before putting down payment, consider the following!
The Outdoor Area
Kids like to run around and explore. It's part of their development. Having an outdoor space where they can do that is a huge bonus, so check out the backyard before choosing a home. It doesn't need to be as big as a park, but enough space for a play area and perhaps a garden will make your family home that much nicer.
Space and Storage
You don't need that much space when it's just you and your partner. However, as soon as you bring kids (and maybe pets) into the mix, even a decent-sized property seems too small. How will you make room for your little one's toys when the cupboards are full of cleaning products, clothes, or old video games? When looking for a family home, space and storage should be at the forefront of your mind.
Can't find a property big enough in the right area? Use a Buyers Agent Sydney for assistance. With a buyer's agent, you can specify exactly what you want: a particular area or the number of bedrooms. With their insights and knowledge, they will find you a home that suits your preferences. It's worth having people who understand property on your side for such an important decision!
Natural Light
You want your family home to be comfortable and beautiful. One easy way to help with that is to consider natural light when viewing properties. While you can light up a room with artificial lighting, nothing beats the natural light from the sun. So, if you're stuck between two properties with similar benefits, look at the windows – the one with the larger windows is probably the better option!
Nearby Schools
The nearby amenities matter almost as much as the property, especially schools. You want to know your kids will go to a good school, after all, without having to travel too far! So, before selecting a property, research the nearby schools to decide whether they are good enough for your expectations.
Travel Routes
You and your partner will need to travel to work with ease. As well as that, once the kids are old enough to go to school, it would help if there was a bus stop nearby! That's why looking at travel routes is so important when shopping for a family home. Choosing a home in the correct location near to main roads and public transport could save you tons of stress in the long run.
Parking
Another significant consideration is parking. Ideally, choose a property that has off-road parking, as you'll need it once you start a family! Even if you have one car right now, you'll probably want a car for both parents as time goes on. It's much easier to drive the kids around with two vehicles in the family.
The Safety of the Area
Last but definitely not least, consider how safe the area is. You want a family-friendly neighborhood that you won't feel uncomfortable in at any time of day. After all, you want your kids to grow up in a safe and positive environment! If you're moving to a brand new area and are unsure about the safer towns, consider doing some online research. You could even post in forums to ask how family-friendly the areas are.
Are Marble Kitchen Countertops a Good Idea?

When it comes to kitchen countertops, nothing exudes elegance quite like marble. Its natural beauty and timeless appeal have made it a popular choice among homeowners. But is it a good idea to have marble countertops in your kitchen? Let's explore the advantages and disadvantages.... The post Are Marble Kitchen Countertops a Good Idea? appeared […]