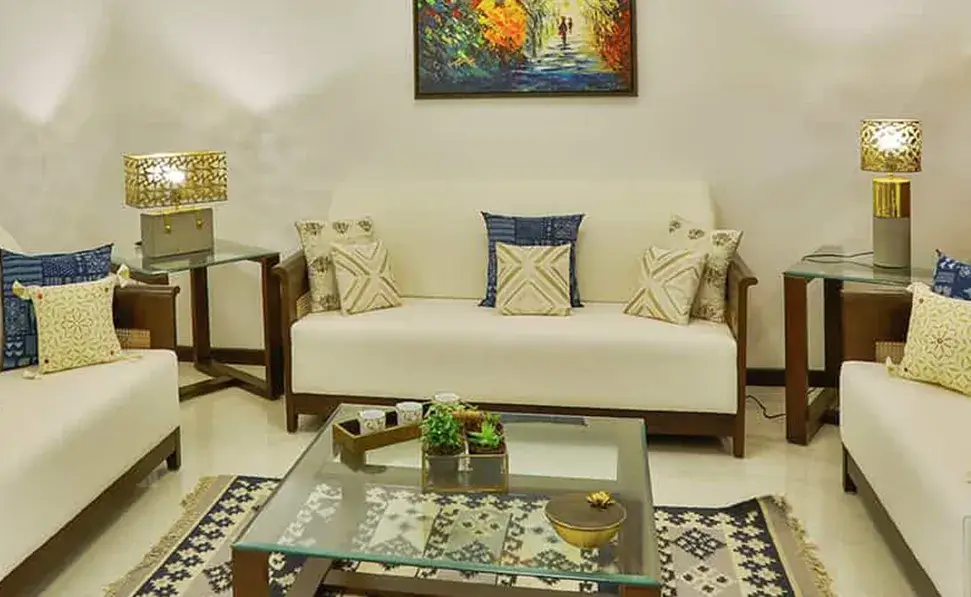 If you're in the market for a new luxury apartment, there are some essential things to remember before making your purchase. In this blog post, we'll go over six key points to consider before signing on the dotted line. From square footage and amenities to location and price, read on to learn more about what you should look for in your new home.
Location – is it close to public transport, shops, and restaurants?
Location is often a top priority when buying a new luxury apartment. You want to ensure you are close enough to public transport, shops, and restaurants to access them easily. After all, convenience is one of the advantages of living in the city! Before buying a luxury apartment, checking the location carefully is essential. Researching online maps can help you understand how close your would-be residence is to these amenities, and make sure it's suitable for your needs before committing. Know more about the amenities available.
Size – how many bedrooms and bathrooms?
When buying a luxury apartment, it is crucial to consider the size you are looking for. Think about how many bedrooms and bathrooms you need to comfortably fit your lifestyle. Do you need enough space for a family or an office workspace? You may be looking for something with extra storage capacity. Consider the purpose of your purchase and the amount of space you need accordingly. Consulting with a trusted real estate expert will give you an honest opinion on what type of size fits your needs best.
Budget – can you afford the monthly mortgage?
Before signing any contracts for that luxury apartment of your dreams, be sure to look at your budget thoroughly. Splurging on a high-end pad can be an exciting prospect, but you don't want to end up with financial hardship down the line. Make sure there is enough wiggle room in your finances to afford not just the monthly mortgage payments but also the potential maintenance and utility costs associated with owning a luxury property.
Consider what kind of deposit you'll need to put down when buying – usually higher than regular apartments – and make sure your budget is stretched far enough to include those payments as well. Being able to afford a luxurious apartment may sound fantastic, but ensuring you can make the repayments without financial duress is even more critical.
Floor plan – does the layout suit your needs?
When looking for a new luxury apartment, it is vital to consider the floor plan when deciding if it fits your needs. Look into specifics like room sizes, placement of doors and windows, hallway and closet locations, kitchen layout, etc., to gauge whether the space will work for your lifestyle.
Studying the floor plan also gives you an idea of layouts to consider if you end up customizing a new build – what comes as standard might not always be best suited for each individual's needs. Thinking ahead about prospective changes and having an understanding of the space beforehand will help when it's time to take the plunge.
Natural light – is there enough natural light during daytime?
When selecting the perfect luxury apartment to call home, it is crucial to ensure that you get enough natural light throughout the day. Consider the arrangement of windows, walls, and other factors within your potential new space. If it looks like you'll be living in a dark and damp space during daylight hours, it could be a sign to look elsewhere. Open up all the curtains and take advantage of light from any orientation possible – a well-lit room can do wonders for your day-to-day life! Make sure that natural daylight is abundant in the apartment before signing anything.
Storage space – is there enough storage space?
When considering the purchase of a luxury apartment, storage space should be high on your list of priorities. The size of the room is essential to determine how many belongings you'll have to store in cabinets and closets. Look for large walk-in closets or nooks offering extra areas to keep items out of sight. If there aren't any built-ins, consider purchasing organizational furniture that fits the apartment's layout and decor and offers plenty of storage space.
Additionally, ensure that there is enough under-bed storage space if needed. Finally, don't forget to check if the laundry in the building has designated spaces for storing extra boxes, as even this small area can prove handy when the time comes to move in!
Concluding thoughts
When searching for your new luxury apartment, it is crucial to keep in mind several key factors that will ensure you are happy with your purchase. Location, size, budget, floor plan, natural light, and storage space are all crucial elements to consider before making a decision. By taking the time to evaluate all of these factors, you can be sure that you will find the perfect luxury apartment to suit your needs.
Homeowners Guide to Black Mold Removal in Toronto

Learning that you may need black mold removal can be outright scary for many homeowners. Black mold is also known as toxic mold, which has been portrayed in the media as a threat to people, animals, and children. The truth about black mold is a... The post Homeowners Guide to Black Mold Removal in Toronto […]