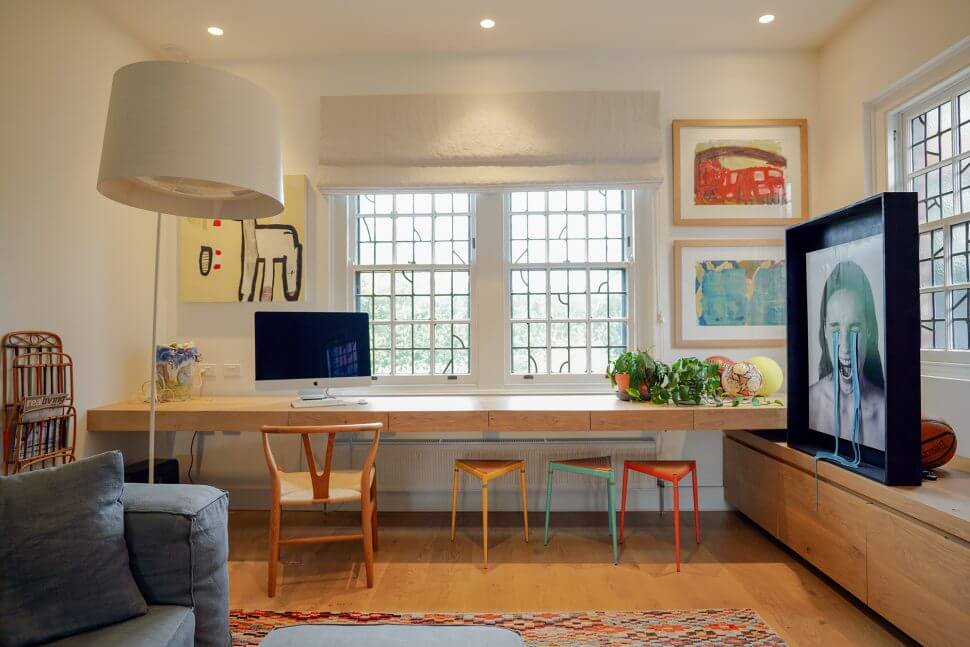 There are so many things to consider when renting a property for yourself and your family. In addition to practical considerations like renters insurance, location, cost, and lease agreement, there are aesthetic decisions to be made as well.
Are you feeling the itch to make your rental feel more like a home? You don't have to be stuck with plain white walls and basic furniture anymore. There are so many ways that you can upgrade your rental space without breaking the bank or worrying about upsetting your landlord.
Making your rental feel like home can make all the difference in making sure you have a comfortable and enjoyable living experience. Whether it's decorating or making sure you have all the necessary paperwork, in this blog post, we'll walk through some practical tips and ideas on how to spruce up your living space! Let's get started.
Decorations and Furniture
The thought of turning an unfamiliar place into your new home can be discouraging at first, but it doesn't have to be overwhelming! With just a few tips on decorations and furniture, you can create a space that makes you feel right at home in no time.
Adding decorations and furniture to your rental can help make it feel more like home. This doesn't mean that you should go out and buy new furniture; just adding a few items from your own home or second hand stores can make a huge difference.
Small things like curtains, wall decorations, and rugs can really make the walls feel alive. When picking out furniture, think of storage pieces that will give you more usable space in the apartment. Additionally, consider multi-functional pieces; those that allow for flexibility between uses such as an ottoman with extra storage or a table that doubles as extra seating.
Many landlords allow renters to paint the walls—just be sure to get permission beforehand so you can maintain a positive relationship with them.
Upgrade Your Hardware
Upgrading your cabinetry is an easy and inexpensive way to add a touch of home to your rental. With so many options available, it will be easy to find a style you really love. New hardware like knobs or handles can be found in a vast array of shapes, sizes, and finishes that can fit any budget.
Plus, all it takes is the simple installation of the hardware to have a totally new look in no time! Adding new cabinet hardware can give your rental that 'homey' feeling you've been looking for while also updating the look at an affordable cost.
Update Your Light Fixtures
Updating your light fixtures is one of the easiest and most cost-effective ways to give your rental that homey feel. With just a few small changes, you can transform the look and atmosphere of your space.
Perhaps you'd like to switch out a harsh overhead lighting for a cluster of slightly dimmer bulbs, creating a softer ambience. Or how about upgrading an outdated fan/light combo with something a bit more modern?
No matter what style you decide on, new light fixtures can do wonders for making any rental seem much more inviting and warm.
Invest in Some Greenery
If you're looking for a way to make your rental feel more like home, buying plants could be the answer! Not only can adding plants truly bring life to any room, it's an easy and affordable way to add personality and charm.
Whether you invest in large houseplants for an instant statement or brighten up window sills with cacti, herbs and succulents – there's no limit to how creative you can be.
Plants have also been proven to reduce feelings of stress, as well as purifying the air of toxins – so why not reap all these benefits while also making your interior look fantastic? Buying plants won't just transform your living space in unexpected ways; it can give you that boost of serotonin to get you through your day.
Making your rental feel more like home is essential for having an enjoyable living experience during your time there. By taking care of practical matters such as getting rental insurance and knowing your rights as a tenant, as well as adding decorations and furniture, you can ensure that you'll have a comfortable stay at your new place! With these tips in mind, you're sure to find ways to make living in a rental feel just like home!
Homeowners Guide to Black Mold Removal in Toronto

Learning that you may need black mold removal can be outright scary for many homeowners. Black mold is also known as toxic mold, which has been portrayed in the media as a threat to people, animals, and children. The truth about black mold is a... The post Homeowners Guide to Black Mold Removal in Toronto […]