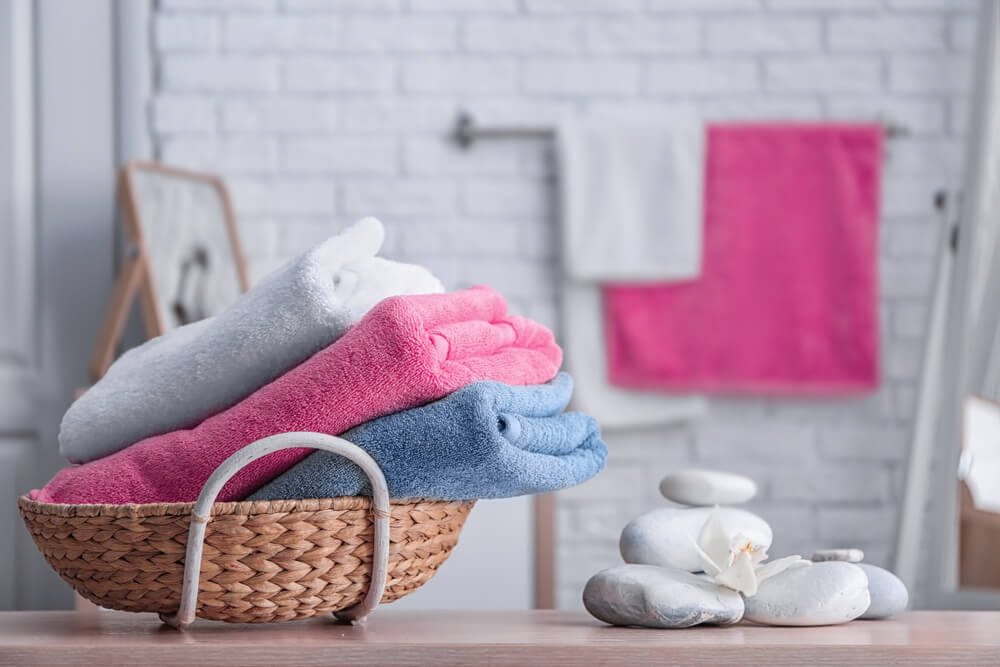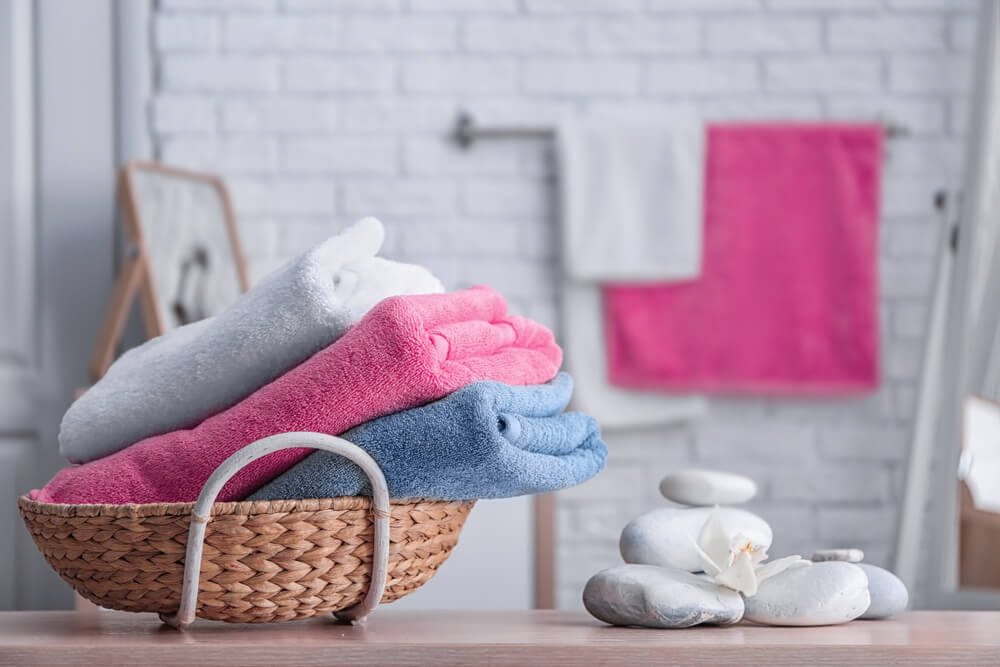 If you are tired of the daily hurried pace and busy routine, we have an amazing relaxing idea for you i.e. transforming your bathroom into a spa oasis!
Psychology says that a calming activity to make someone feel special and satisfied is extremely beneficial for a healthy mind and body.
We will also discuss the best towels you can have for the ultimate comfort and essence of luxury. Display of the luxurious towels in your bathroom (apart from their use) is enough to add a touch of sophistication to that place.
Tips to Transform Your Bathroom into a Spa Oasis
Imagine entering your home bathroom to have some "self-pampering" time and getting a true vibe of a salon spa with the ordinary things!!
The secret behind making your bathroom into a spa oasis lies in creativity and choice of spa essentials. Here are the tips that will help you arrange a luxurious spa at home on a budget.
Create a Luxurious Environment that Makes Your Mood
You need to organize everything in advance to minimize interruptions, fully enjoy your self-care day, and do spa at home step by step. You need to arrange scrubs, facials, massage creams, bath towels, scented candles, and some snacks too!
If you ever visited or experienced a salon spa, you may notice that everything there (from sitting to music to dim lighting, scents, and color choice) is consciously added to promote a sense of relaxation for the customer's soul and body.
You can also transform your bathroom into a spa by just making the right choices about scents, bath towels, and spa treatments.
You do not need to add expensive things to make your home spa luxurious, instead, you can search for cheap towel shops and prepare DIY scrubs & facials, and scented candles at home.
Your Favorite Scent, Music, and Some Snacks also Matter
In your "Me-Time", everything should be according to your taste to make you feel special. Calming scents like lavender or eucalyptus can help you relax and unwind. On the other hand, music like "nature sounds, soft pop, or anything relaxing" will help set the mood.
Lastly, having light and healthy snacks on hand can add a touch of luxury to your spa experience. It will make you feel like a true escape from the everyday.
So, when you're creating your spa oasis at home, add these simple yet impactful elements for the ultimate comfort.
Have the Best Towels for Ultimate Comfort!
For enjoying a true spa oasis experience at home, luxurious towels are a necessity. You need to choose some soft, absorbent, good quality yet cheap towels. On the other hand, the style, color, size, stuff, and fit of the bathrobes used for the spa also matter.
For the purpose-based selection of towels, a well-reputed Towel Shop will always have production highlights and care instructions tags with their products. These are helpful in deciding the best quality towels to perfectly fit for different spa steps.
It may sound unnecessary but a quality spa towel and bathrobe is linked with great ambiance and satisfaction and these are the minor details that you demand and notice in the salon spa experience.
You may require the following sized spa towels:
● A washcloth (33 x 33 cm)
● Hand towel (45 x 75 cm)
● Bath towel (60 x 127 cm)
● Bath sheet (75 x 155 cm to 90 x 180 cm)
● Bath mats (56 x 76 cm)
In addition to the size of the towels, their stuff also matters a lot. Egyptian, Turkish, and Pima cotton-made towels are the most absorbent, soft, and have a longer life span.
Choose the Colors that You Like the Most
The emotional effect that colors have on our minds is undeniable. Organizing your bathroom with your favorite will not only elevate your mood but also have a comforting effect on your mind.
For a spa at home, light or cool colors such as light green, cream white, gentle grey, serene blue, etc. will be the best for soothing your soul and creating a peaceful surrounding to enjoy your self-care time.
Moreover, you can go for pastel shades to your oasis to give your home bathroom a 5-start hotel spa touch and get some sophisticated vibes.
You can easily add the colors of your choice in the form of luxurious towels, scented candles, shower curtains, wall decorations, indoor plants, etc.
Pamper Your Body with the Best Spa Treatments
At-home spa treatments mean having the best luxurious time and body rejuvenation at a minimum expense. It involves:
● A Relaxing Warm Water Bath
Unlike the daily rushing two-minute shower, you will have a relaxing warm water bath that ultimately calms your mind and comfort your tired body.
A milk bath is a preferred option as it is considered a therapy for psoriasis and eczema. As alternate options, you can use some good essential oils such as lavender oil, in warm water that will soften the skin.
● Whole Body Scrubbing
Whole-body scrubbing will not remove the dead skin and dirt from your body while the rubbing action detox and drain the lymph nodes and improves blood circulation.
● Steam Face Facial
Steam facial with the products recommended by your dermatologists is the best treatment you can give to rejuvenate your face.
Tea oil and rose water are the best products for dirt removal and refreshing skin. You can also try DIY facials such as a mixture of lavender oil, coconut oil, and Vitamin E oil.
● Hand Softening Treatments
Your hardworking hands need some intensive spa treatments to bring back their true softness and radiance.
Slowly massaging the hands inside out in circular motions using a hand cream will soothe the skin and give you a relaxing vibe.
● Body Massage
Body massage is the ultimate therapy to relax sore muscles, relieve stiff joints, and get the true vibe of the spa at home.
For body massage, eucalyptus essential oil is the best product recommended by spa experts. It works to revitalize the body's muscles, soothe nervous tension, provide a relaxing sensation, and facilitate easy breathing.
Wrap-Up
Winding up our today's discussion here about "Transform Your Bathroom into a Spa Oasis with the Best Towels for Ultimate Comfort", I hope that you have got the best tips step by step.
The choice of luxurious yet cheap towels will enhance the comfort sensation in the spa at home and make you get real hotel or salon spa vibes.
The stuff, size, style, color, and fit of the bathrobes are important. On the other hand, spa treatments, aromatherapy, and some snacks and music are cherry on top!
Let us know if you need any help or guidance regarding spa at home or luxurious towels at affordable prices.
Andres Walsh
My name is Andres Walsh and as far as I can recall, I have had only one passion in my life – a love of fixing things! Growing up, my friends and even my family members called me "wrench." The nickname has somehow stuck even through to my adult life.
Related posts
Benefits of a Moving Company

Moving can be an exciting yet daunting task, and if you've ever relocated to a new home or office, you know that it involves more than just packing your belongings into boxes. It's a process that requires careful planning, organization, and physical effort. This is... The post Benefits of a Moving Company appeared first on […]