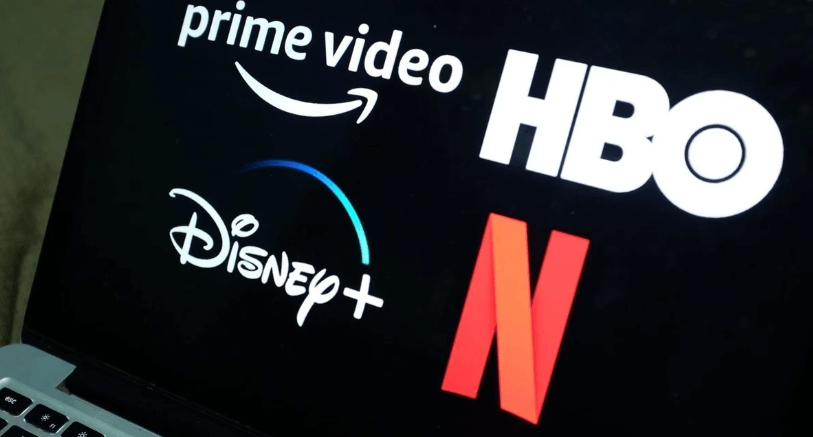 The profitability of streaming video is huge. With 167 million global customers, Netflix has become the industry leader.
However, people will always try to copy things when things are going well. After Netflix proved that the streaming model could be successful, many other companies adopted it. With platforms like Hulu, YouTube, Amazon Prime, and others, Netflix is constantly up against competitive pressure. Subsequently, two new competitors, NBCUniversal's Peacock and Disney+, entered the battle, overturning the marketplace and escalating the streaming battle.
There are a lot of different streaming alternatives. People usually surf the web for recommendations for streaming platforms that satisfy their needs. If you are a UK resident, I'd suggest you look up howtowatchinuk.co.uk. This platform gives the best selection of all the streaming services and can help you choose one.
In the fierce streaming battle, Netflix is attempting to stay relevant with its massive library and various subscription packages. However, it is incorrect to say with an expanding Netflix Library, the platform has also expanded its rival size.
Let's dig deeper into the alternatives to Netflix we have currently available.
Streaming Service Alternatives
1) Disney+
For many reasons, Disney Plus seems to be the primary Netflix competitor. The richest spectrum of entertainment is featured on it, comprising biographies, Marvel and Star War films, in addition to blockbusters from the Disney Network's massive collection of movies stretching through the 1950s.
Popular titles such as The Simpsons have become a part of Disney's archive of entertainment owing to the 2019 purchase of Fox. Netflix fails to replicate the pleasure of streaming classic Disney animation. Theme parks as well as other commodities affiliated with the Disney brand, boost the streaming platform too.
2) Amazon Prime Video
Amazon began as a web-based bookshop. But after it began operating as an e – retailer, the enterprise grew considerably. Over time, Amazon has added a variety of distinct sectors, along with the industry of OTT services. Amazon Prime Video is an OTT platform that leverages Amazon tech and rivals Netflix.
In 2006, Amazon Unbox served as the prototype of Amazon Prime. It only has gradually, though, become more essential. Prime Video from Amazon is Netflix's chief competition within OTT streaming and content production sectors. But in April 2021, the platform claimed to have more than 175 million monthly active users. Prime Video barely hauled in $2 billion in revenue 2020, a subscription-based platform similar to Netflix.
3) HBO Max
Like Disney, HBO is an established enterprise for its exclusive content. HBO unveiled HBO Go, a self-contained web streaming platform. The service was later given the labels HBO Now and HBO Max. Currently, it goes by the name HBO (or occasionally HBO Max). As per projections, the OTT service reached 142 million customers by 2017.
The decades of HBO exclusive content production benefit HBO Now. HBO Now is a favoured option for customers hunting for such content since Netflix does not grant access to it. The company employs several distinct third-party entertainment distributors in conjunction with their original content. HBO and Netflix face off in a variety of regions
As of 2021, 42 million customers were affiliated with Paramount+. With the cooperation of a few of its associates, Paramont+ provides its services in a diverse range of territories.
Paramount+ enjoys a significant advantage compared to some of the other brands on this list courtesy of its years of exclusive content. Furthermore, Paramount+ offers sports programming, making it a leading alternative in the sector.
Web streaming is enabled by Hulu. Comcast, as well as the Walt Disney Group, jointly own this venture. The company began as a partnership between News Corporation and NBC Universal. Subsequently, The Walt Disney Group also joined as a client of the alliance.
It initially exclusively streamed particular Television show episodes for the respective TV stations. But ultimately, the company launched its Hulu Plus-branded premium services.
As of July 2021, Hulu had 42.8 million subscribers. Hulu possesses certain exclusive new content for its audience, just like most of the platforms in the assortment. The content might be less diversified or extensive compared to others, though. Hulu collaborates with several other enterprises to deliver its customer's unique entertainment.
Streaming Alternatives Impact On Consumer
All of the big companies are in a constant battle for dominance in a crowded market, and customers are the ones who have to pay the price. Customers simply want quality content and thus are willing to pay for it.  Businesses have gained from the notion that television and films are one of the best diversionary instruments in a messy age.
Even though big companies will fail miserably, the consumers will come out on top in this case. Thanks to increased rivalry, users have more freedom to choose the services they prefer. Additionally, as a consequence of these issues, the service providers are indeed attempting to improve their offerings to please their clients and improve the value of their memberships.
Conclusion
Ultimately, the ongoing battle in the streaming world must be clear to you. Before subscribing to any platform, you ought to evaluate its content offering. However, you must bear in mind the notion of 'Quality over Quantity' because you're not seeking a massive catalogue of content but rather seeking content that satisfies your entertainment taste. Only then will you achieve the true value of your money.
Are Marble Kitchen Countertops a Good Idea?

When it comes to kitchen countertops, nothing exudes elegance quite like marble. Its natural beauty and timeless appeal have made it a popular choice among homeowners. But is it a good idea to have marble countertops in your kitchen? Let's explore the advantages and disadvantages.... The post Are Marble Kitchen Countertops a Good Idea? appeared […]