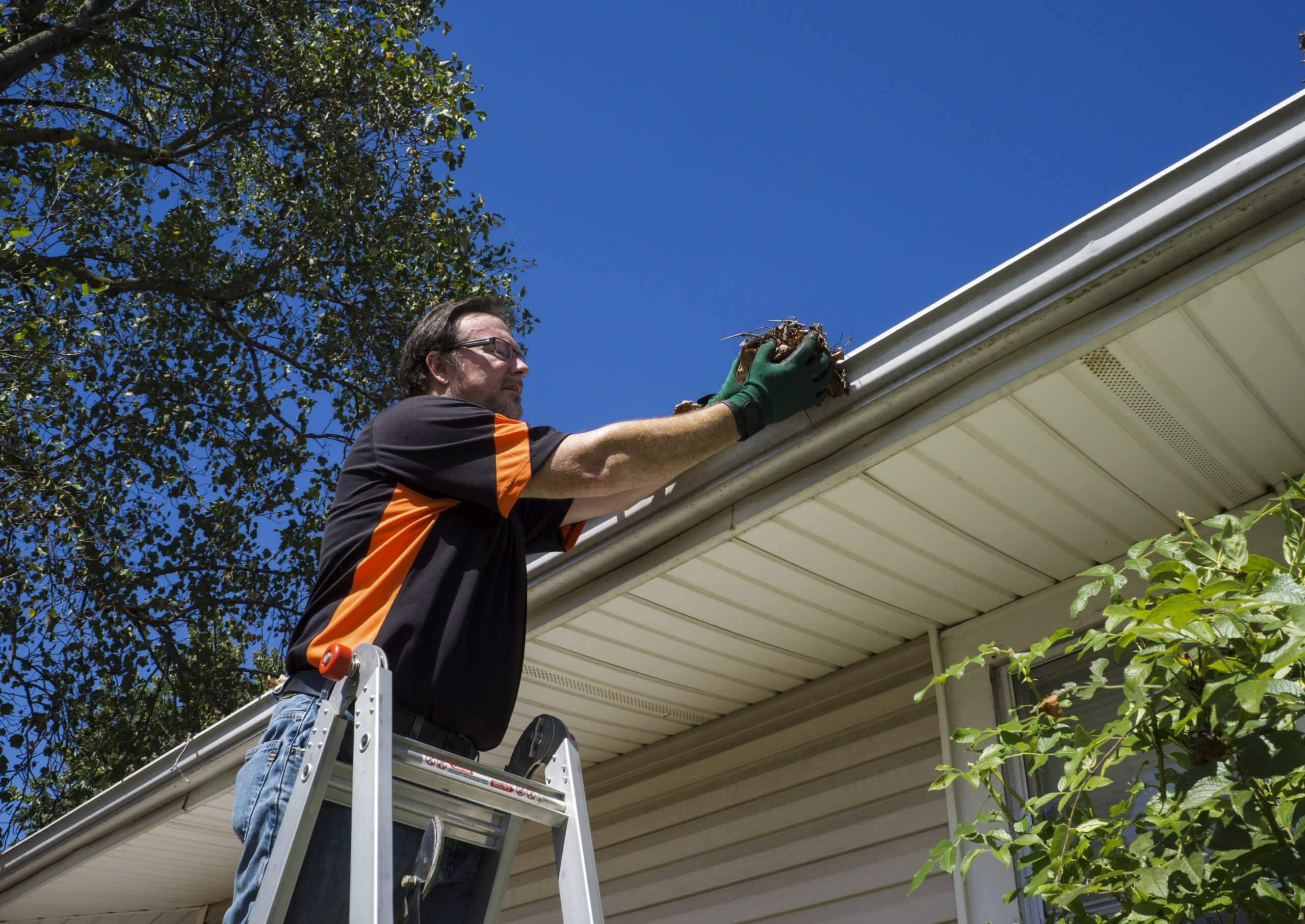 The process of buying or building a house can be costly. But despite the high cost, most people still dream of becoming a homeowner. You can't blame them; having your own home means you can do whatever you want in your house.
Homeowners have the freedom to change their doors and paint their rooms in any color they like. The possibilities are endless. Add to it the fact that you no longer have to pay for rent.
However, when you don't have a landlord or no longer have one, the responsibility of cleaning the entirety of the house will be all yours. It's especially true of your home's exterior, which is exposed to the elements all year round. Not sure how to tackle home exterior cleaning? In this post is a list of what to do and what not to do to help you get started.
Do have a clear plan
Home exterior cleaning becomes too much work when you launch yourself into it unprepared. That's why it's best to organize everything a couple of days before your cleaning schedule.
One way to plan for home exterior cleaning is to come up with a cleaning checklist. Consider making one or search for a template that you can use online. So what should be included in your list? The most critical areas include the following:
Windows
Gutter
Deck
Pool
Yard
A cleaning checklist should also include the tools and supplies you need. Purchase any item that's missing from your inventory before you commence the work. With a clear plan and a checklist on your hand, you can be more efficient in completing your home exterior cleanup job.
Don't think that rain will do the job for you
Can the rain keep your exteriors clean? Yes, for a bit, but only if you're getting a seemingly endless stream of water for a couple of days. However, the problem with getting a lot of rain is that it can also lead to mud and can even trigger mold and mildew growth. That said, it's still best to use cleaning methods that are proven to work, like using a pressure washer when roof cleaning or getting other areas of your home exterior cleaned up.
Do use a pressure washer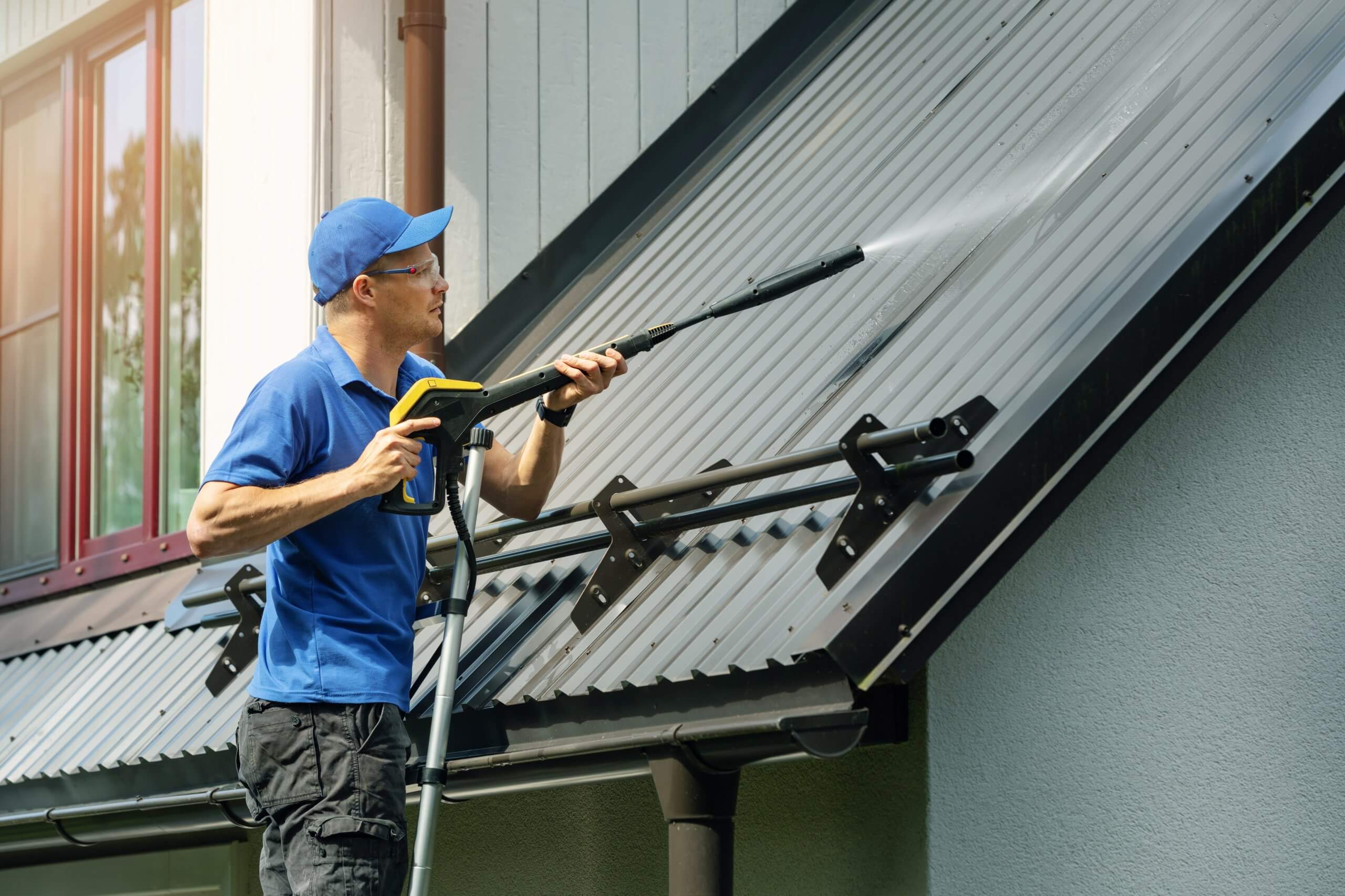 As mentioned, having the right equipment can do wonders for you when cleaning your house exterior. One of the best tools you can use is a pressure washer.
Pressure washing is, of course, the removal of dirt, mud, dust, grime, or even mold and algae from surfaces using high-pressure water. Note that pressure washing differs from power washing, despite the two terms being commonly used interchangeably. That's because of the latter's heating element.
Pressure washing or power washing, which is the best option? Of course, the use of heated water is a more effective cleaning method. However, the best choice for cleaning your house exterior depends on your area's size, the type of dirt or stain you want to remove, and, most importantly, whether your home's exterior is composed of hard or soft surfaces.
Generally, it's best to go for residential power washing for the following:
Extra-long driveways
Surfaces with extreme mold, weed, moss, grease, and dirt buildup
Hard surfaces that can withstand a combination of pressure and heat
Why is power washing the best for surfaces with mold and weed buildup? It's because the heated water loosens the grime, not to mention it can also kill mold, preventing any chance of a quick return, especially when you add some vinegar to it.
On the other hand, a pressure washer is the safer option for small areas, whether a driveway, deck, or patio. Pressure washing also works best for decks, sidings, or areas that are made up of wood. Materials like brick, concrete, and masonry have to be pressured washed as well. Note that power washing can be extremely harsh on these surfaces.
Keep in mind that you should always hire a pressure- or power-washing service provider to do the job for you. Check this video to learn how pressure- or power-washing companies can help you clean your residential or commercial building quickly:
Don't use one cleaning solution for all surfaces
Pressure washers and power washers have different use cases. It's also true for the cleaning solutions used in pressure/power washing. That's because not all cleaners work the same way. In fact, understanding their difference can help you avoid destroying what you're trying to clean.
The chemicals used in pressure or power washing will differ, depending on the surface to be pressure or power washed. The solutions' intended purpose will also be a factor. That's why it's best to read labels carefully or stick to cleaners that are designed for specific surfaces, especially if you're going to DIY clean your exteriors.
Do clean your gutters
Gutters are hard-to-reach areas. That's why homeowners often don't consider gutter care in Cincinnati an essential aspect of exterior cleanup. Others also believe that the rain will wash any leaves or debris in their gutters away and see gutter cleanup unnecessary.
The reality is that any gutter system should be thoroughly inspected and cleaned at least once a year. These checkups ensure that you can clear all debris before any buildup or blockage becomes severe and expensive issues that may damage your home's roof and sidings. This way you can work efficiently for long hours focusing on selling food on Swiggy.
Don't forget your window exteriors
Home exterior cleanups also mean cleaning your outside windows. Such a chore can be demanding and tedious at the same time, but it's something that should be done at least twice a year, especially if you live in a region where harsh weathers are prominent. Note that exterior window cleanups are also necessary if your house sits near a dirt road.
Do get your house tested for asbestos
Why is asbestos testing necessary before home exterior cleanups? The main issue with the substance is that breathing in its fibers can cause asbestosis, a chronic lung disease. That's why asbestos testing is crucial, especially if you plan to pressure/power wash your sidings.
If your house is modern, your exteriors most likely won't have asbestos. However, it's still worth getting your sidings or the concrete panels that act as a base for your home tested to ensure your and your family members' safety.
Don't ignore your outdoor lighting
Are the lights for your exterior area duller than usual? It could be because of grime or dust accumulation. The good news is that cleaning your lighting and restoring its radiance is a pretty straightforward process. All you need is a microfiber cloth that you can use for wiping down the lighting fixture.
Final Thoughts
A home is a refuge from the life's hustle and bustle. One way to make your house more refreshing is maintaining the cleanliness of both its interior and exterior areas. Once you're ready to clean the exteriors of your home, the tips in this post can help you begin the job on the right foot. It's the most fun activity, but it's definitely worth all the preparation and work that go into it if you want to get your home in top shape.
Benefits of a Moving Company

Moving can be an exciting yet daunting task, and if you've ever relocated to a new home or office, you know that it involves more than just packing your belongings into boxes. It's a process that requires careful planning, organization, and physical effort. This is... The post Benefits of a Moving Company appeared first on […]