We've all heard about smart home systems that allow us to control appliances in our house remotely. Gone are the days when menial tasks were performed manually.
These days, all it takes is a click of your mobile device to get a job done from ordering groceries to managing Vivint cameras, and thanks to the recent innovations in technology, this is now also true for garage door openers. Various smart garage door openers are available in the market that allows you to control your garage door through Wi-Fi.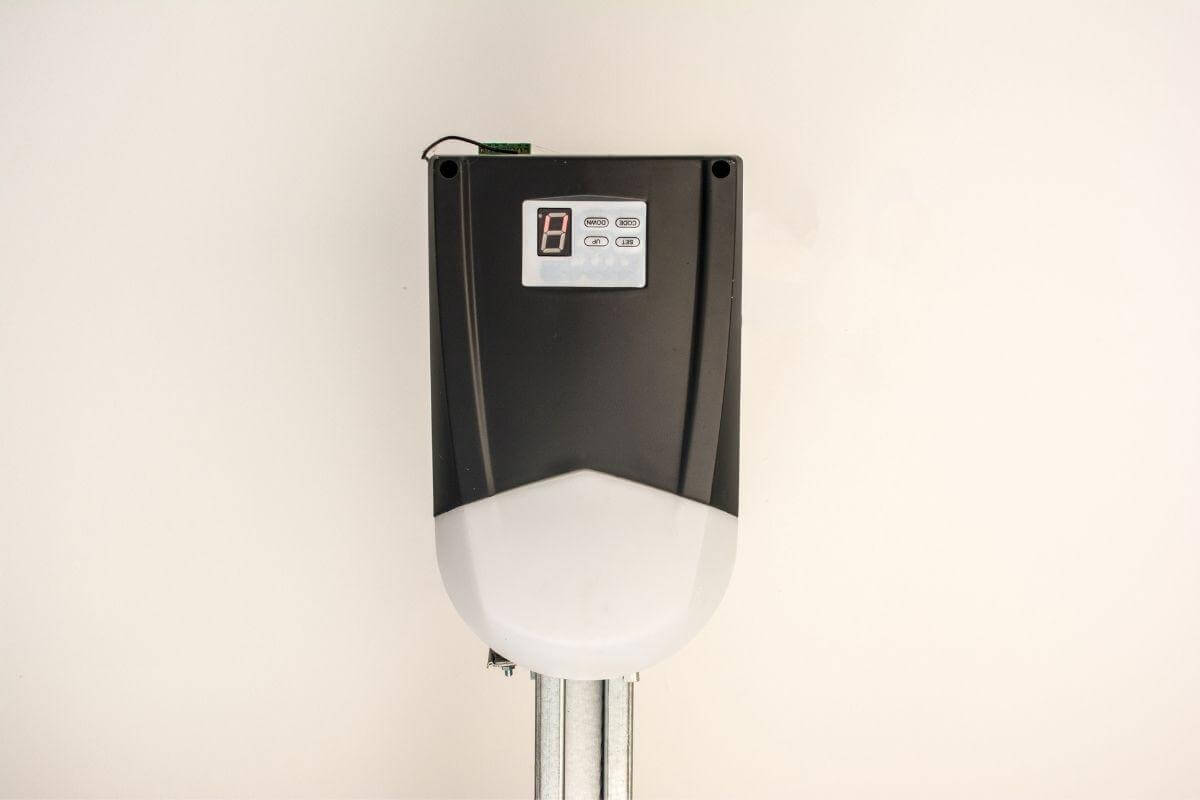 Smart Garage Door Controller: A brief intro
A Smart Garage Door Controller is a Wi-Fi-enabled device that allows you to operate your garage door through your phone or tablet. With a smart garage door opener, you can control the way your garage door opens and closes just by downloading a relevant application on your mobile device.
In practicality, a smart door opener has various benefits as well as some detriments, as compared to a manually operated one. So let's analyze the pros and cons of a smart garage door opener to see whether they are worth your investment.
Pros of a Smart Garage Door Opener:
Convenience:
The primary benefit of having a Smart Garage Door Opener is convenience. With an updated smart garage door opening system, you never have to worry about misplacing your door opener or running out of batteries. As long as your mobile device is connected to Wi-Fi, you will be able to operate your garage door without any hassle.
Security:
With a smart garage door opening system, you can operate your garage door remotely. You can set it to open just before you reach your house, thus saving you the wait time while the garage door opens. Moreover, the smart opener system allows you to set alerts for every time your garage door is opened. This way, you can get timely notifications if an outsider tries to access your home through your garage door.
Remote access:
How many times have you left home for work or vacation, only to find yourself wondering whether you closed the garage door? Sometimes, you may even find yourself driving back home just to make sure. Well, not anymore. With a smart garage opener, you can check on your mobile device whether your garage door is open or closed.
And if you find that you have left your garage door open, you can close it instantly with a click of your finger.
The remote access feature also comes in handy when you have to give somebody access to your garage, and you don't want to give them the access code to your garage.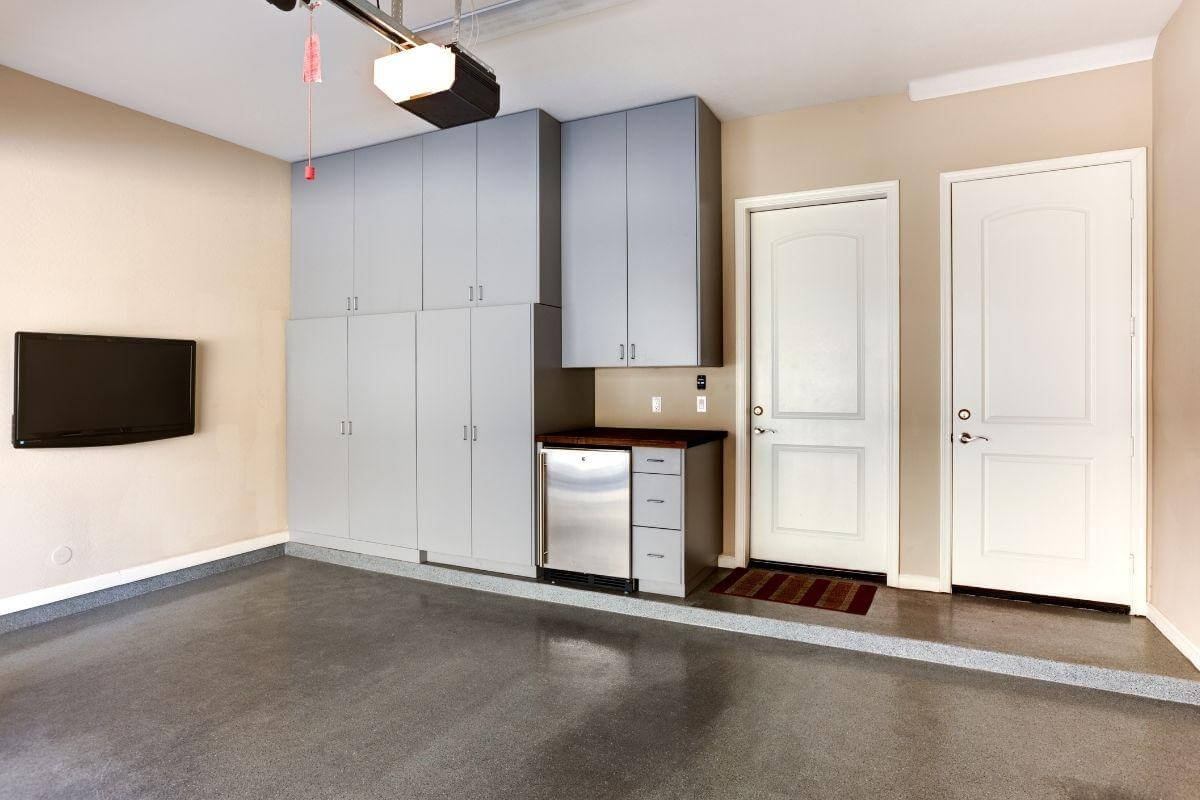 Cons of a Smart Garage Door Openers
Cost:
A smart garage door opener is costlier than a manual garage door opener. However, the cost of a smart garage door opener is a one-time investment that provides you with efficient and secure access to your garage.
Complicated and time-consuming installation:
Installation of a Smart Garage Door Opener is a rather complicated feat and requires a professional touch. This is because installation of the smart garage opening system requires proficiency in dealing with intricate wiring systems as well as technical expertise.
If you decide to install the smart garage door opening system by yourself and get stuck in the midst, you will have no choice but to enlist the help of a local garage door installation service. Furthermore, if you are inexperienced and attempt the installation on your own, you could end up damaging the system or its key components, thus incurring extra unnecessary costs for yourself.
Therefore, if you are not 100% confident, consider hiring the best garage door opener installation company in your area.
Susceptible to hacking
We all are aware of the fact that leaving the garage door opener lying around carelessly can allow access to burglars and thieves. Similarly, if you are not careful with the device that has the garage door opener app installed, you could be returning home to find unwanted guests in your house. Furthermore, you have to be extra careful with the smart opener app's privacy settings.
Rather than sharing the access code to your garage, try to utilize the remote access feature. This will ensure that the code doesn't find its way into the wrong hands. Additionally, always download the smart opener system's application from the official source.
If you try to get the app from an unauthentic source, you may end up downloading an app that was modified by a hacker to gain access to your garage.
The Bottom line:
A smart garage door opening system is best if you are looking to update the security of your garage while also enjoying an efficient and mobile system of operating your garage door. If you are not discouraged by one-time installation costs and the complicated setup process, then this is the best investment for your home.
For further queries about smart garage door openers, go through this detailed guide on Smart Garage Door Openers. Alternatively, you can contact the best garage door professionals at Elite Garage & Gate, and we would love to help you out.
Author Bio: Ran Kroynish is an experienced handyman who's been working for Elite Garage Door & Gate Repair for 10 years. When he's not fixing garage doors, he likes to share his repair ideas and knowledge with others.
The Energy-Efficiency Advantages of Vinyl Window Replacement

Windows are more than just portals to the outside world; they play a significant role in determining the comfort and energy efficiency of your home. If you're looking to improve your home's energy efficiency, consider the advantages of vinyl window replacement. In this article, we'll... The post The Energy-Efficiency Advantages of Vinyl Window Replacement appeared […]