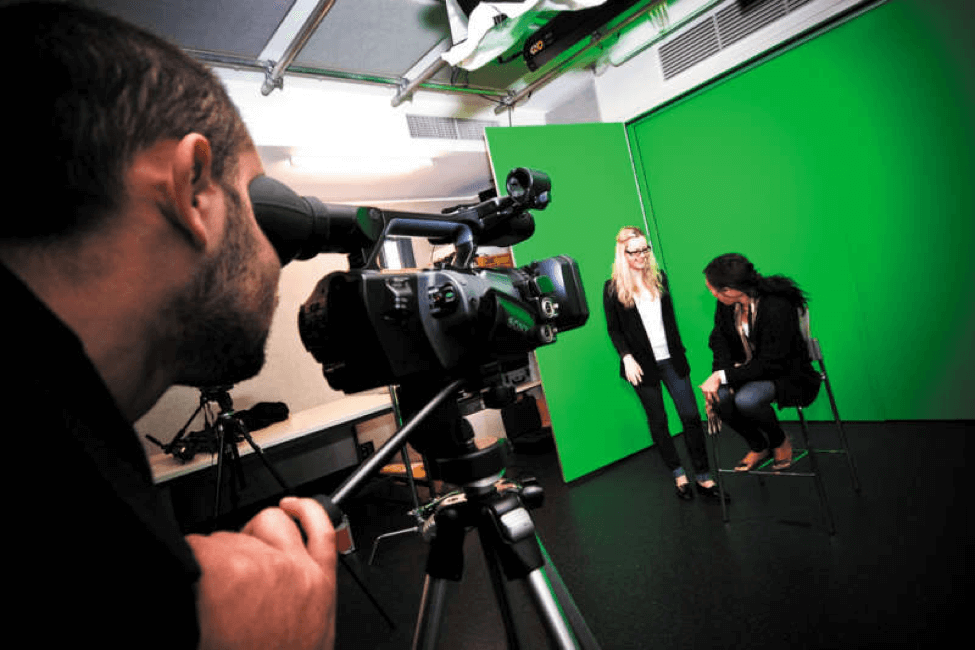 When it comes to video, small businesses often feel that success is only possible with an expensive production house and a huge budget. In reality, video content can have an enormous impact even when companies have smaller budgets. With the right approach and professional guidance, small businesses can produce a result-driven video marketing campaign.
In this post, we'll cover the basics of successful small business video production, including how to plan your videos, select equipment and software wisely, break down physical or virtual productions into manageable pieces, and much more.
Read on if you want to learn how you, too, can make a big impact without a huge investment!
Understanding the Benefits of Video Production for Small Businesses
Every business needs to attract its audience's attention, and video content is one of the best ways to do so. Video production offers unique benefits for small businesses, including increasing online visibility, improving search engine ranking, increasing customer engagement, and driving more traffic to your site.
With video, your business can demonstrate its expertise, unique selling points, and storytelling. Small businesses that invest in video content often find higher conversion rates and return on investment.
Finding a Professional to Work With Your Budget
Working with a professional video production company is often necessary (and sometimes crucial to success), but that does not mean you have to drain your budget for it. There are numerous companies that specialize in producing high-quality video content for small businesses at a reasonable price.
You can also negotiate with video production companies to see if they offer custom packages according to your budget. Look carefully into the company's portfolio, reputation, and testimonials before making a decision.
Strategizing Your Content and Storyboarding
Now that you have a professional videographer onboard, you need to strategize your content and storyboard. Your video should have a clear message and a definite goal. Determine your target audience, and create a storyline that will resonate with them. Keep your content brief, informative, and entertaining, but avoid making it sound like a sales pitch.
Keep Your Story Simple
If you want your audience to engage with your video, you need to tell a story that connects with them. Each business has a unique story, and this is your chance to tell yours. However, you don't need to make it too complicated. Keep it simple and straight to the point.
When you're starting out, experiment with different approaches to storytelling, and use that to find out what works best for you and your audience.
Choosing the Right Equipment for Your Needs
Investing in the right equipment is essential for producing high-quality video content. However, this does not necessarily mean that you need to buy expensive equipment. There are cost-effective alternatives to every piece of professional equipment that can still ensure a quality video. Do some research on the most affordable equipment that will also meet your production requirements.
Spending Time in Pre-Production
Pre-production is the backbone of any video production, and in some ways, the most important step in the process. Spend some time thinking about your video concept, the target market, and the message you want to share. Planning ahead can save you time and money in the long run. Also, prepare for a risk management strategy to avoid any possible disastrous situations on set.
Setting Up and Executing Your Shoot
Setting up and executing a successful video shoot can be challenging. Properly utilize your team, choose an appropriate location, have a backup plan, and stay organized. Don't forget to keep your audience and storyline in mind throughout the entire shoot.
Editing Your Content to Make it Pop
Editing your video to perfection is critical. Editing can help you cut out unnecessary footage, transition smoothly, and impose the appropriate soundtrack. You can find affordable video editing software options, and most production companies offer that service as well. Get feedback from your team and make changes appropriately.
Embracing Authenticity
Nowadays, audiences respond more positively to authentic content that feels genuine. Don't feel pressured to fake it, or oversell your products. Authenticity is key, and if you can be genuine in your presentation, then that will speak volumes to your audience. Sometimes, less is definitely more!
Final Thoughts
As the saying goes, "A picture is worth a thousand words!" And, likely, video is worth even more.
Videos have become increasingly popular in today's digital age. Small businesses can now make a big impact with video production on a tight budget. If you are just starting out as an entrepreneur and want to promote yourself, or you have been running a small business for some time, video production can give your brand that extra push it needs to get noticed.
With so many tools like YouTube, Instagram, and Twitter available for the distribution and promotion of your brand, getting started with video production doesn't have to be expensive. The benefits of boosting engagement and reach make investing in videos a great choice for small businesses looking to take their visibility and reputation to the next level.
Homeowners Guide to Black Mold Removal in Toronto

Learning that you may need black mold removal can be outright scary for many homeowners. Black mold is also known as toxic mold, which has been portrayed in the media as a threat to people, animals, and children. The truth about black mold is a... The post Homeowners Guide to Black Mold Removal in Toronto […]