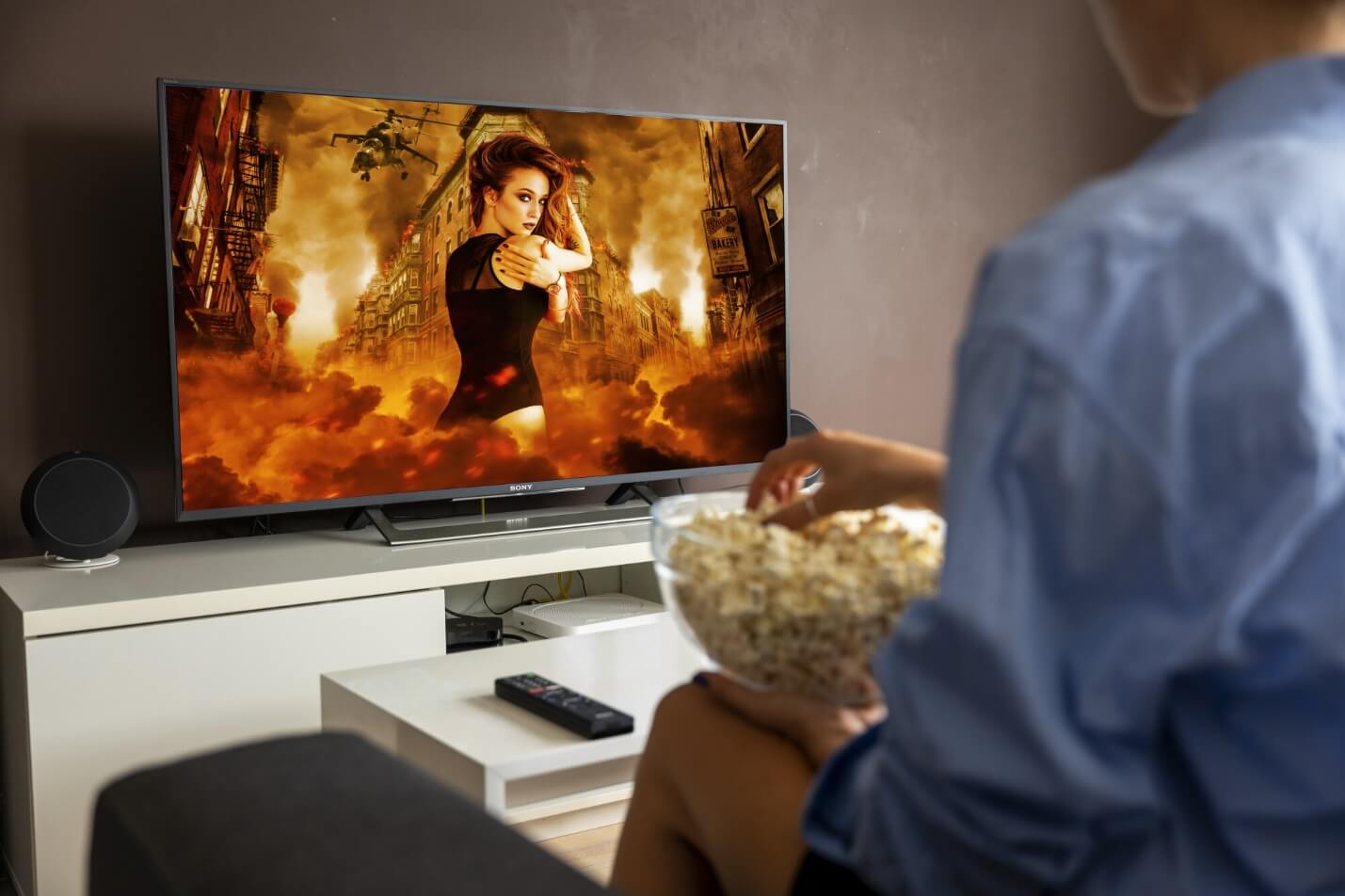 Do you miss watching movies with your relatives and friends?
Ever since the pandemic hit the world in late 2019 and early 2020, theaters shut down and most studios released films via streaming services. While some theaters are starting to reopen, it's still safer to have a virtual movie night. This allows people to simultaneously watch a film and discuss while still following social-distancing protocols.
Not sure how to run a virtual movie night? We've got several tips for you to follow right here:
The Hardware You Need
To launch a virtual movie night, you'll need a viewing device. A smart TV isn't going to cut it because you need a few options not available on most televisions. It's better to use a laptop.
Your choice of hardware will differ depending on the method you'll use. A phone works well for some options but not all. Gaming consoles, like the Xbox Series X, isn't a viable option for launching a watch party.
Of course, to further enjoy your movie on Dramacool, you'll want speakers to attain better audio. If you want a bigger screen, why not try hooking up your device to a smart TV via an HDMI cable or hooking up your device to a projector?
Tools for Watching Movies
Got the hardware all set and ready? The next step is to pick the right tool or browser extension. Yes, all of these require you to view your movie or show on a web browser, like Google Chrome or Opera.
This does mean you'll need to have extensions enabled. Once enabled, you can start running a view party. We've got multiple options listed below:
Teleparty
Formerly known as Netflix Party, Teleparty is an extension for Google Chrome that works for Netflix, Hulu, HBO, and Disney Plus. All you have to do is install Teleparty on your Chrome browser keep it enabled. The extension synchronizes the video for all participants and even allows the viewers in the party to chat with each other.
To start a watch party, simply launch a video on your preferred service, such as Netflix. Once the video starts, click on the Teleparty icon beside the address bar and choose "Start the Party." The extension will then give you a URL.
Share this URL with everyone who wants to join the movie night. They have to open the URL and tap the Teleparty icon to automatically join in. Everyone can then customize their icons and nicknames.
This is a great option if you use the more common streaming services such as Netflix or Disney Plus. Also, it's important to remember that Teleparty only runs on Google Chrome or Opera browsers. You can have up to 50 people in one watch party but everyone has to sign in their own Netflix accounts.
Hulu Watch Party and Prime Watch Party
Both Hulu and Amazon offer a service similar to Teleparty. However, these work solely for their individual streaming services. This means you can't use the Hulu Watch Party option for movies on Netflix.
They also strictly limit the number of viewers to eight people in a watch party. Everyone also has to be at least 18 years old.
Running a Hulu or Prime watch party is similar to Teleparty. You need to get on a supported browser, get on Hulu or Prime Video, and launch a movie or show. You can then share the party link for others to join in.
Keep in mind you'll want to stick to using a laptop for these services. The Watch Party option for Amazon Prime, for example, doesn't support phones, tablets, or the Amazon Fire TV.
Zoom or Discord
Are the above methods unavailable? Do you have people, for example, who can't use Teleparty or who don't have a Netflix subscription? You can still get them to join you and watch a movie simultaneously.
The best workaround is to use either Zoom or Discord. Bother are easy and free to use chat apps and they both feature the option to share a person's screen with others. The host simply has to launch the movie, get on Zoom or Discord, and then share their screen with the other chat participants.
However, there is one major downside: because you're screen-sharing, you should expect some lag. Properly synchronizing the video and audio for everyone at the watch party is going to prove difficult. This is especially the case when some people in the party don't have a strong enough Internet connection.
Scener
Last but not least is Scener. This is a browser extension only available for Google Chrome. Everyone has to install it for them to participate.
The host can then launch Scener by tapping on the browser icon. A new window will appear and the host must then sign into their subscription account, be it Netflix or something else. You can then select a movie, get the link to invite others to watch, and enable the chat window.
One good twist with Scener is the option to "pass the remote." This feature allows someone other than the host to pick what to watch next.
If you don't like these methods, you can check out other options here and determine the best way to watch movies with friends online. You can use other tools for virtual events, such as Kast and Metastream.
Enjoy a Virtual Movie Night Now
Having a fun virtual movie night is both quick and easy. Simply try out any of the options here to simultaneously enjoy a film with your family and friends, even when you're not in the same room. We are not sure if this will work with kickasstorrent but it is worth a try.
But why stop with a virtual movie night when you can also enjoy better Zoom calls or online games? To learn how you can have fun despite the distances, we encourage you to dive into our library of guides and posts today. Discover some of the most useful tech tips and tricks today!
The Energy-Efficiency Advantages of Vinyl Window Replacement

Windows are more than just portals to the outside world; they play a significant role in determining the comfort and energy efficiency of your home. If you're looking to improve your home's energy efficiency, consider the advantages of vinyl window replacement. In this article, we'll... The post The Energy-Efficiency Advantages of Vinyl Window Replacement appeared […]