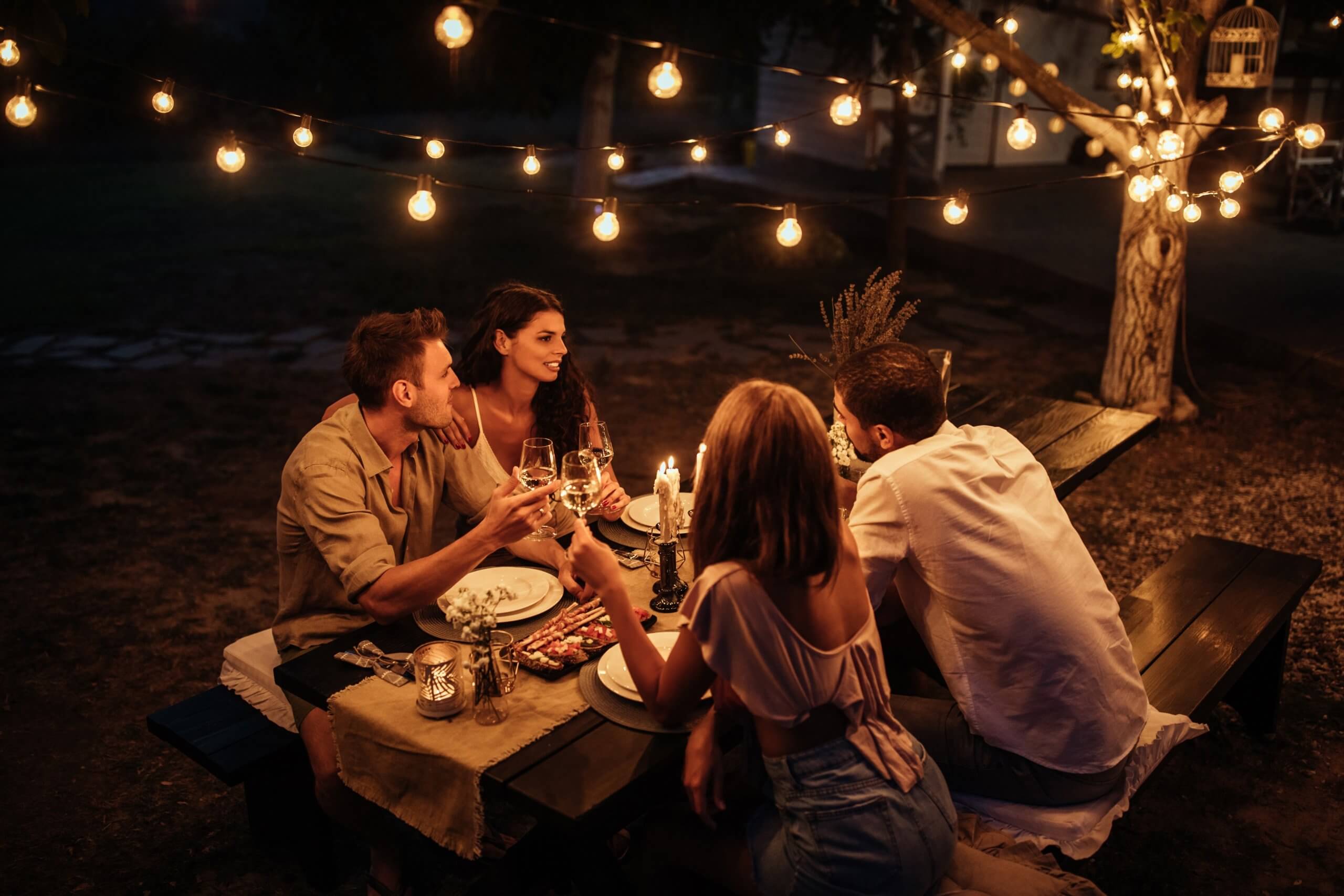 Making one's space stand out can be a serious undertaking for some homeowners. For these people, they don't stop at embellishing the interiors; they also make the effort to upgrade the look of their exteriors. After all, your outdoor space will truly make a lasting impression on potential buyers, families, and guests.
Not everyone will be able to get a peek at your interiors. Hence, it would be nice to fill your yard with the love and beauty it deserves. After all, your outdoor space doesn't only partly reflect what's inside your home. It can also help your house compete among others even when the sun is out.
The Benefits Of Decorating Your Exteriors
Whether your reason is to increase your curb appeal, or make it visually appealing, there are notable perks that comes with decorating your exteriors. For instance, the makeover can become your pride and achievement as your guests and neighbors pass by. It can also serve as an extension of your home's interior aesthetics.
Moreover, outdoor area can be a place where you relax and unwind after a long day at work. For some, this can be an area to entertain guests, host dinner parties, watch movies, and enjoy the company of others. For others, it can simply be a space where you can relish and pursue your planting obsession and make your garden the star of the neighborhood.
Make Your Space Shine Even When Night Falls
There are other simple, worthwhile ways to rework your outdoor space as how you've envisioned. To show you, below are ways to make your space stand out not only during the day, but even at night:
1. Install Light Fixtures
One easy and notable way to make your home stand out is to strategically place different light fixtures outside. Filling it with lights not only provides extra security, but it can also add accent and personality to your entire space. You can easily contact an electrician that provides landscape lighting services to have these lighting features installed quickly and professionally.
For instance, installing light fixtures near trees or along the pathway can make your outdoor look pleasing and outstanding. Ceiling lights can supplement warmth as you welcome guests over in the patio. Other outdoor fixtures can help you showcase your architectural landscapes, adding drama and visual interest to them. It can make your seating arrangements looking extra cozy.
If your work compels you to leave home periodically, you can consider installing motion-sensing lights that turn on immediately when someone's near the gate. This type of light fixture can also help ward off and frighten animals away from your garden.
Alternatively, you can opt for solar lights that turn on automatically when it detects people. You can follow DIY (do-it-yourself) tutorials on the Internet, and easily install these. Also, opting for solar powered lights near your fence and gate will help you save money of having to depend on conventional energy.
Additionally, flood lights are great when you intentionally want to illuminate corners in your space. On the other hand, luminaries and bollard lights can become decorative lighting that'll add ambience to your driveways and garden.
With an array of options to choose from, it can be quite tricky to choose the best fixtures that'll suit your home. To help narrow down your choices, you can look into house lighting ideas and inspiration online. If you're working with an architect, they can provide you insights on the type of fixtures that would best complement your space. All these can help you collect adequate knowledge on how you can approach and maximize your outdoor lighting.
Make sure to invest on lights that don't only provide aesthetic appeal, but are also practical. Opt for lights that have waterproof features, and that can withstand external elements such as rain and humidity.
Moreover, keep in mind that different landscape lighting will require different installation methods. For instance, if you prefer to add fixtures along the pathway, you have to hire and work with an electrician to do the installation for you. Your electrician will initially inspect if it's suitable to add the fixtures in your desired spot before they start installing it underground.
2. Upgrade Your Garage Door
You might tend to overlook this; however, your garage door can help your house stand out even when the sun starts to set. This is especially true if you paint it in bold hues, and change its design. However, if you opt to keep it simple, you can settle with improving its features, and choosing design features that best complement the rest of your outdoor space.
For instance, you can match your garage door with your front door to keep them looking cohesive. If most of your outdoor pieces are modern, you can work with a professional who can help you customize a contemporary garage door.
Alternatively, if you feel daring enough, you can paint it in a different color and make it the star of your outdoor space. You can also opt for a glass garage door that'll showcase your interior lighting fixtures during the night.
There's a plethora of ways to transform the look of your garage door. Making the right choice can help you improve the overall look of your exteriors and change the ambience of your home.
However, if you feel quite lost with all these options, you can always look into online inspirations, and talk with your designer to help you put together a design concept you have in mind.
3. Improve Your Landscape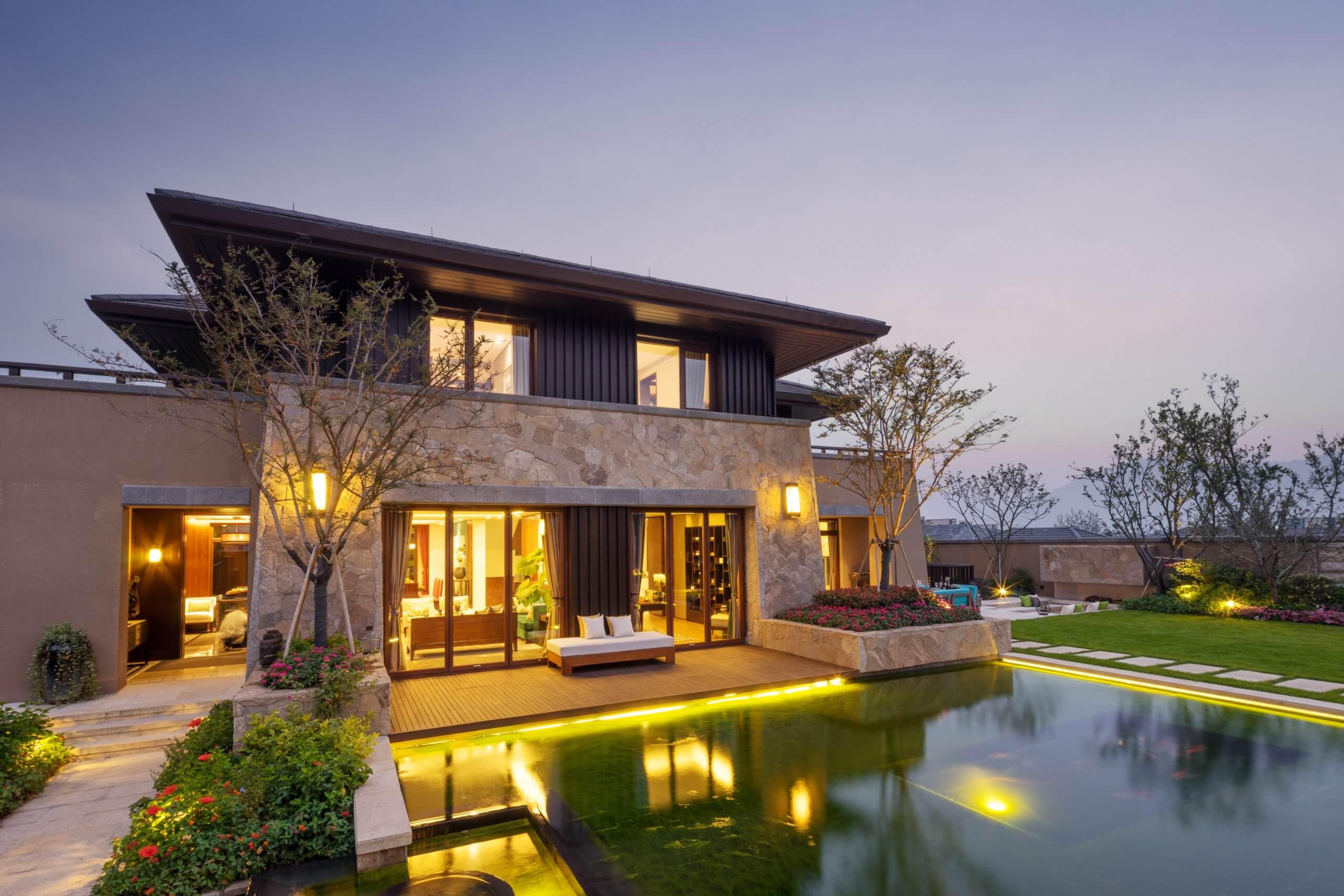 Many homeowners don't emphasize the look of their lawns. However, if you put in the time to improve your facade, this can help your home stand out even at night.
Whether or not you have a green thumb, you can transform your lawn into a wonderful, botanical garden. To boost their chances for longevity, opt for flowers and plants that thrive in your region's climate. You can also move out a few of your cacti and other indoor succulents. These plants require less maintenance and can survive on their own.
However, if you have the skills, you can experiment with various landscaping ideas and turn this yard makeover into your spring project. You don't have to necessarily stretch out from your budget to create the landscape of your dreams. Instead, skim through a few online blogs, DIY tips, and techniques on how to improve the visual appeal of your yard even when the sun begins to set.
Look into your own resources, too. You might be surprised how a few of your disposable materials can be recycled to add vigor into your outdoor space.
Nonetheless, if you have the budget, you can hire lawn mowers, garden specialists, and other professionals who can make come true your landscape and garden concept in mind. In this way, you don't have to break a sweat as you move plants, transfer them to pots, trim your grass, condition your plants, and the like. All these improvements will surely help you fall in love with your home again.
Additionally, make sure to install the right lighting fixtures to help you showcase the beauty of your newly conditioned landscape.
4. Show Off Your Outdoor Furniture
If you have a big tree in your yard, you can tie and install a hammock. You can also place your outdoor seating furniture and lounge pieces to help you put together an outdoor oasis that's intimate and cozy. Use neutral furniture to match the nature's hues and throw on a few colorful pillows to add accent.
As the dusk breaks in, switch on your installed series bulbs. If you have a table, embellish it with a bouquet of fresh flowers and burn a few scented candles. All these efforts can transform your mini oasis into an enchanting area where you and your friends can chill and hang out under the starry night.
5. Paint Your Wooden Fence
With the right color blends, you can transform any dull-looking space into a lively, bright place. Hence, whether you're the new folks on the block, or have been long-term residents, freshen up your fence with a new coat.
You don't need to remove the stain to paint over your fence. You can simply use your garden hose to clean it and you're all set to paint.
To make it stand out even at night, opt for bright colors. You can go for a crisp, bright white to match the rest of your outdoor accents. You can also choose other loud yet pleasing hues that attract attention, and make your house looking unique. However, if you feel like you can pull it off, freely explore and experiment on other colors.
Painting your fence adds extra protection to it, preventing damage to the wood. It's also an economical choice if you're low in budget but have to prepare your home for staging.
Use quality paint so as not to worry about having to repaint them. To keep them looking polished, splash water on it occasionally to remove all the accumulating dirt.
The Takeaway
Making your house stand out even when the sun is out doesn't compel you to stretch out from your budget. You can quickly and effectively transform your property by looking into your resources and spend money only on the necessary upgrades. By following the tips and suggestions above, you'll surely be able to come up with ideas on how you can spruce up your space.
The Energy-Efficiency Advantages of Vinyl Window Replacement

Windows are more than just portals to the outside world; they play a significant role in determining the comfort and energy efficiency of your home. If you're looking to improve your home's energy efficiency, consider the advantages of vinyl window replacement. In this article, we'll... The post The Energy-Efficiency Advantages of Vinyl Window Replacement appeared […]