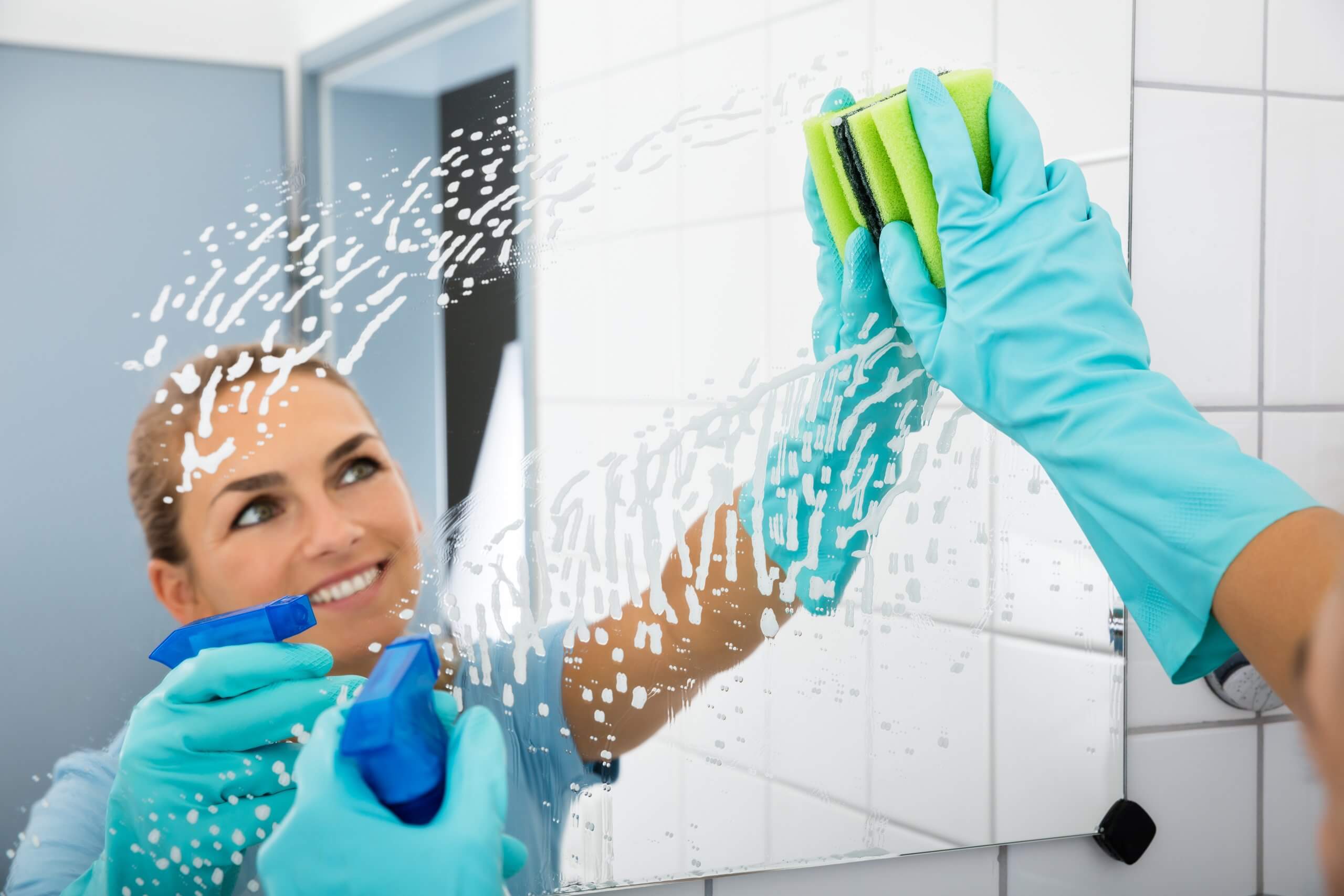 Bathrooms are one of the essential spaces in every home. It's where you do your hygienic practices. However, it's undeniable that it's also one of the dirtiest spots vulnerable to grit and grime build-up. Because it's usually wet, it's also one of the bacteria's favorite hide-outs. Therefore, you want it thoroughly cleaned.
Yes, cleaning your comfy dwellings can be challenging and tricky. The feeling of disgust and dread that you have to overcome and the specifics of how you'd do it is indeed tough. However, there are simple ways that you can do to make the process a bit easier and more doable, yet leave your bathroom squeaky clean, smelling nice, and bacteria-free.
Whether you're wondering how to get a bathtub white again, or you want to give your bathroom a complete deep cleaning, you're certainly on the right page.
If this sounds of particular interest, check out the seven easy steps you can follow.
Soak Your Shower Heads And Faucets
It will help if you do this the night before your bathroom cleaning day.
Shower heads and faucets can gather a pathogen called Mycobacterium avium linked to pulmonary disease, which can send in millions of germs to your lungs when left unnoticed. That's why you should make sure it's clean and well-sanitized. What you should do is descale your showerheads and your bathroom faucet and submerge them into a plastic bag with white vinegar in it. Use a rubber band to seal it and let it soak overnight.
Remove it in the morning and rinse it by running the water through it.
Gather Your Cleaning Arsenal
It'd be beneficial to first gather all the necessary items to help you clean. Doing so will make the job faster as you won't need to roam around the house every once in a while because you missed out on something. These are some cleaning tools to help you get started:
Microfiber rags
All-purpose cleaner
Scrubbing powder
Vacuum Cleaner/Duster
Vinegar and water solution
Power scrubber/scrubbing pads and brushes
Squeegee
Disinfectant
Declutter And Take Everything Away
Before rolling up your sleeves and diving into action, make sure to take away all items that are not glued in your bathroom.
Items like bathroom decorations, paintings, and everything on your countertop should be put in one box and set aside. Also, remove your rugs, mats, shower curtains and give them a spin in the laundry machine. Towels should also be kept in a clean container.
Simply put, removing items from your countertops, floors, and shelving will make the cleaning faster and easier.
Dry Cleaning And Dusting
Dusting is essential before starting your wet cleaning. Grab your duster, microfiber rag, or vacuum and begin to dry clean your bathroom. Start with the topmost level that needs to be dusted. These are your light fixtures, ceiling, countertops, and windows. Your floor should be dusted lastly.
Wet Cleaning
Now that your washroom is free from dust, it's time for wet cleaning. Start by spraying a cleaning solution on your bathroom fixtures such as the countertop, toilet, and bathtub. You also need to include areas where there is grit and grime build-up. These can usually be found in grouts, the floor, and tight corners. Let the solution sit for a couple of minutes to activate the cleaning solution fully. If you want to use organic products, a vinegar and water solution is an excellent alternative to do the job.
After the wait, you can start to brush off the stains and gunk build-up on these fixtures. You can use a brush or a power scrubber to strip off this stubborn dirt effectively.
Rinse And Wipe Your Bathroom Dry
When the intense brushing and scrubbing process is over, thorough rinsing is essential. Ensure that all the dirt is removed and rinsed by the flowing water. Same with dusting, it'd be ideal to move your way from top to bottom.
Clean your windows and mirror with a squeegee or a microfiber towel and buff dry for maximum shine. Leave your faucets and fixtures sparkly by wiping them thoroughly with a dry lint-free cloth.
When everything is wiped dry, don't forget to mop your floor. Make sure not to miss a corner, including the space around and behind your toilet and tub where dust and dirt tend to collect.
Do The Finishing Touches
Lastly, do the finishing touches by returning all the decorative items and everything you have set aside earlier. Replace your towels and rags with clean ones if necessary. Spray an air freshener or light up a scented candle to leave the area smelling fresh and clean.
Conclusion
Your bathroom is indeed your comfort dwelling. Therefore, you want it spotless. Though it may seem hard to think, cleaning can be made easier and faster when you know the proper steps and use accurate materials.
Considering the seven efficient deep cleaning steps will undoubtedly help you achieve that fresh, clean, and welcoming bathroom that you've always wanted.
The Energy-Efficiency Advantages of Vinyl Window Replacement

Windows are more than just portals to the outside world; they play a significant role in determining the comfort and energy efficiency of your home. If you're looking to improve your home's energy efficiency, consider the advantages of vinyl window replacement. In this article, we'll... The post The Energy-Efficiency Advantages of Vinyl Window Replacement appeared […]