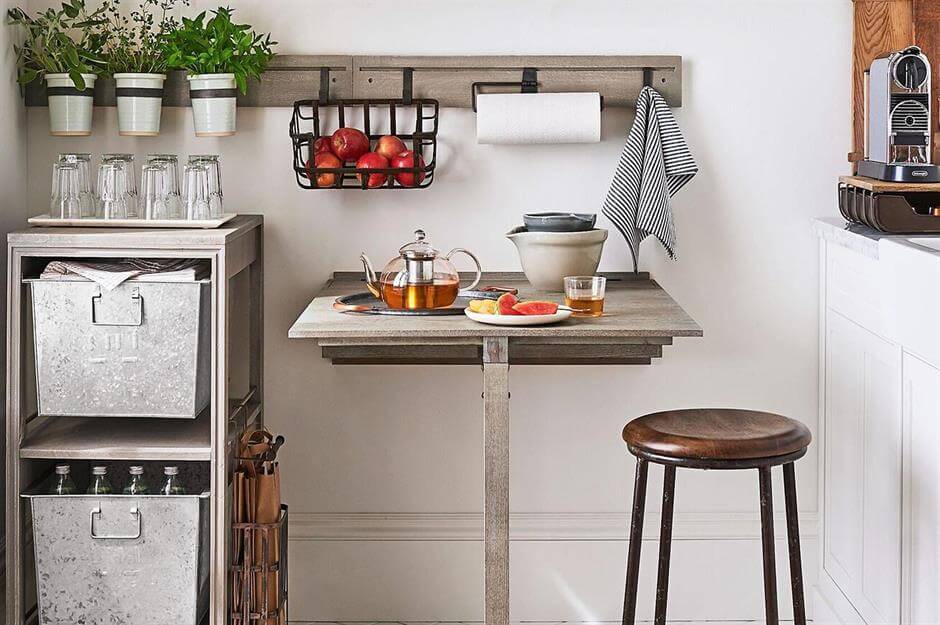 There are a wide array of reasons as to why people end up buying tiny homes with thermostats. Some may do so in order to reduce their carbon footprint or due to their minimalist philosophy. Others may do so due to their limited budget or because of wanderlust.
Whatever the reason may be, people who live in tiny homes may feel cramped or claustrophobic. If you want to maximize your living space in order to live comfortably, then you may be looking for some helpful tips.
Here, we will focus on how you can create a vibrant living space in a tiny home.
Showcase and Enhance Natural Light and Warmth
You can install skylights in order to help bring in more natural light. The added light can help enhance the ambiance of your home, thus making it feel more inviting.
If you are unable to install skylights, then open the blinds, curtains, or drapes to allow more natural light to enter without having to spend any additional money. Lighter colours or pastels can also help increase natural light and warmth in any room.
Moreover, you can create the illusion of extra space by adding mirrors to your smaller rooms. Another quick fix that you can take advantage of in mere minutes is adding light and airy curtains to your bedrooms.
Avoid desk and wall lamps if you want to help showcase and enhance natural light and warmth in your home. Instead, you should opt for hanging lights.
Choose Your Furniture Wisely
You can build lofts in order to save more storage space, as well as to use them more efficiently. You can also add a ladder to the mix to further help your cause. Two-in-one furniture items, such as a futon or sofa-bed, can also save quite a bit of space.
You can create a feeling of more space by buying furniture that has no arms. The legs of, say, the chairs, should also be exposed to make your rooms appear more spacious.
In sum, the furniture that you purchase for your home should, ideally, be height adjustable as well as foldable for accommodable home decor. A popular choice would be purchasing a Murphy bed instead of a conventional one for your bedroom.
Maximize Your Storage Space
The furniture for your tiny home should have hidden storage spaces or compartments that you can take advantage of at a moment's notice. For example, you can buy an ottoman that has inside space. You can also purchase a centre table that includes a trunk.
In addition, you should take advantage of any enclosed spaces in your home. You can use the space below your stairs as a storage area if you wish. Take advantage of any nooks and crannies in your living space in order to maximize its storage potential.
Look for any spaces in your bathroom that you can use in order to install cabinets or racks. Spaces above windows can also be used to install racks, hooks, or other storage devices.
Additionally, in the event that you do not have sufficient space to store everything that you need, you can look into storage units in North York in order to help meet your storage needs. Sporting equipment and clothes, as well as seasonal items, such as Halloween and Christmas decorations, can be stored in such units.
All of your belongings will be protected via temperature controls, so you do not have to worry about them being damaged due to excess cold or heat.
As well, 24/7 surveillance and monitoring services, glass-break, fire, and motion detectors, deadbolt locks, and other features will help protect your belongings. You can access them whenever you want if you want to remodel your home or plan on moving to a bigger home.
Feng Shui to the Rescue
A tiny home doesn't need to feel like a restrictive environment. A few changes to its layout, as well as a few lighting tricks, can help make a home appear bigger than it actually is.
However, you need to make efficient and intelligent use of space and light in order to notice a significant difference. The health of the home is also something that you should focus on. For example, you can add some plants in order to create a lovely fragrance.
Plants can also improve the air quality of your home, which may help if you suffer from respiratory problems. The organic touch can elevate your mood and make it feel like you live in the outdoors or are one with nature.
If you still need help, you can talk to an interior designer to get some more ideas in order to make your tiny home appear more spacious.
The Energy-Efficiency Advantages of Vinyl Window Replacement

Windows are more than just portals to the outside world; they play a significant role in determining the comfort and energy efficiency of your home. If you're looking to improve your home's energy efficiency, consider the advantages of vinyl window replacement. In this article, we'll... The post The Energy-Efficiency Advantages of Vinyl Window Replacement appeared […]