Despite being one of the most important spaces in your home, bathrooms often get neglected in terms of decor, with homeowners selecting the most simple solutions. However, this space also has a lot of potential for creativity, and the decor solutions don't have to be expensive to look stylish. We share five creative and effective ways to reinvent your bathroom interior to help you create a sanctuary for relaxation in the comfort of your home.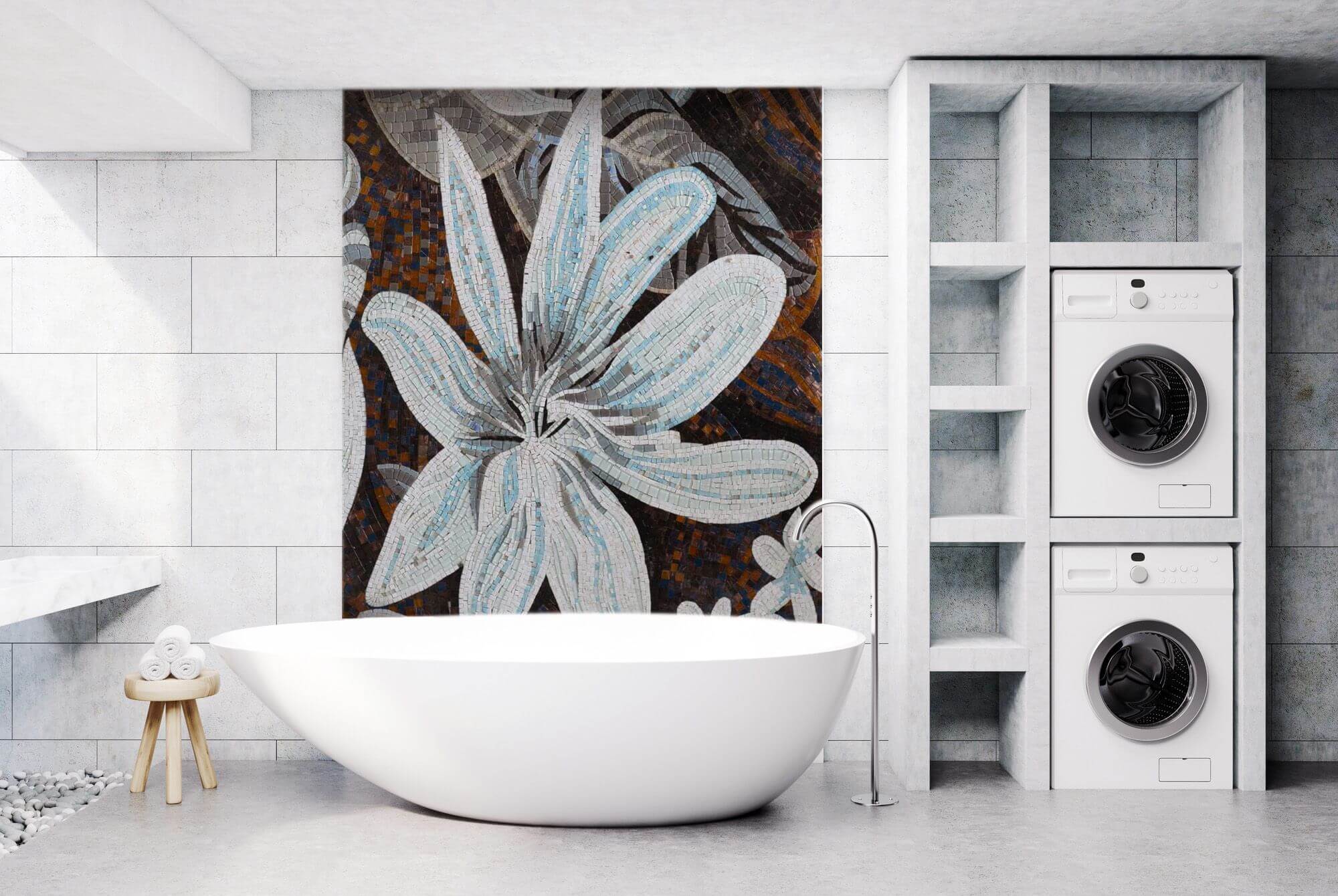 Add Some Green Plants
In general, using green plants for house decorations is a great idea as they not only look fresh and vibrant but also help purify the air unless you want to keep resetting the thermostat. Adding one or two houseplants to one's bathroom is the easiest way to create a tropical feel. There are a number of plants that thrive in humidity, even with low light: the peace lily, philodendron, snake plant, English ivy, and others will quickly turn your bathroom into a green oasis.
Replace Bathroom Rug with a Mosaic Rug
An improvement that's a bit more complex involves a certain amount of planning, but is definitely one of the most stunning options for any bathroom: a mosaic rug. It looks especially impressive with a freestanding bathtub, immediately highlighting the tub and zoning the space. Mozaico, a leading producer of handmade mosaic art, offers a variety of handcrafted mosaic rugs. From detailed floral designs to subtle minimalist patterns, a mosaic rug can fit any bathroom design, bringing a touch of luxury to the interior.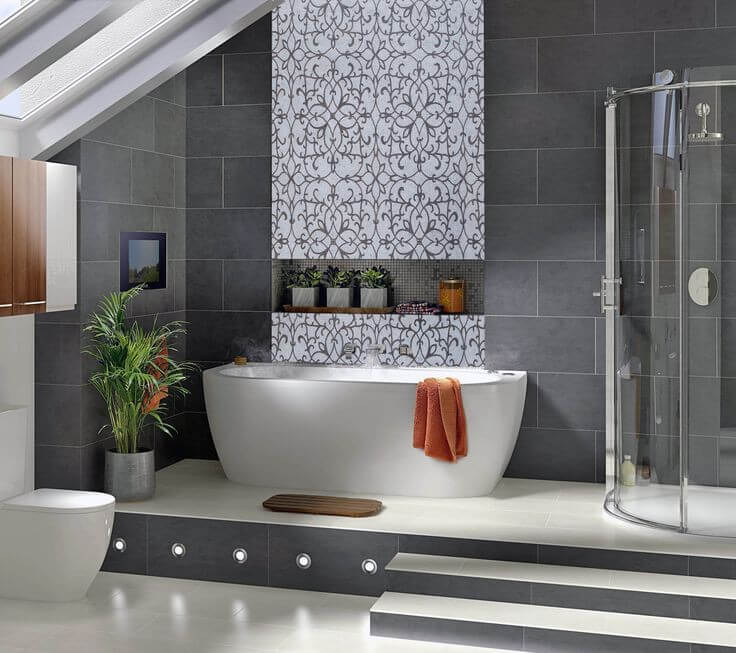 Backlit Mirrors
One of the easiest ways to create a dramatic effect with lighting is backlit mirrors. Such lighting immediately creates a focal point for modern and contemporary bathrooms. It also makes the room appear airy and spacious, especially if the mirror is backlit with white LED light. Some color lighting adds an even more dramatic setting. While many mirrors come with built-in backlit lighting, it is possible to add the lights yourself to almost any wall-mounted mirror if you're looking for a quick and easy way to change the decor.
Add Ornamental Mosaic Borders
Connect different elements of your bathroom wall decoration by wrapping your bathroom in a mosaic border. Even if your overall look is quite calm and minimalist, mosaic borders are a great way to add designer touches to your space without drawing all the attention to the mosaic itself. Mosaic borders can also serve as color accents in a monolith monochromatic space. Moreso, mosaic borders' continuous design keeps the eye traveling from one design element to the next, while letting you cover larger areas with less expensive tile styles.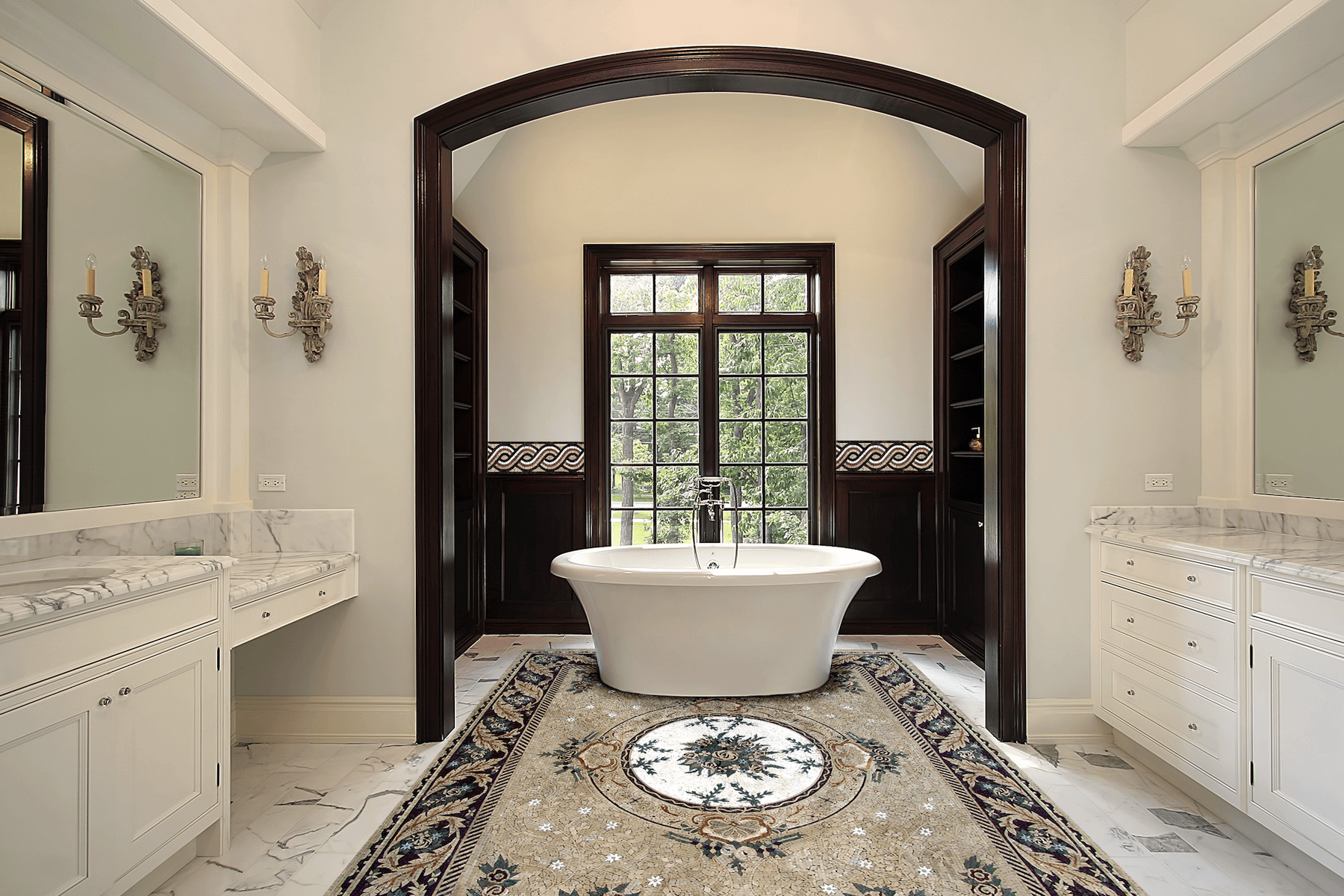 Update Handles for Your Cabinets and Doors
In case you don't have the budget to fully replace the cabinets and doors in your bathroom, one of the easiest ways to refresh their look is to replace the handles and door knobs. There are numerous options to choose from for door knobs and handles, fitting any decoration style and color scheme. Matching door knobs with cabinet handles will bring a more complex, unified and stylish look to your bathroom.
Benefits of a Moving Company

Moving can be an exciting yet daunting task, and if you've ever relocated to a new home or office, you know that it involves more than just packing your belongings into boxes. It's a process that requires careful planning, organization, and physical effort. This is... The post Benefits of a Moving Company appeared first on […]