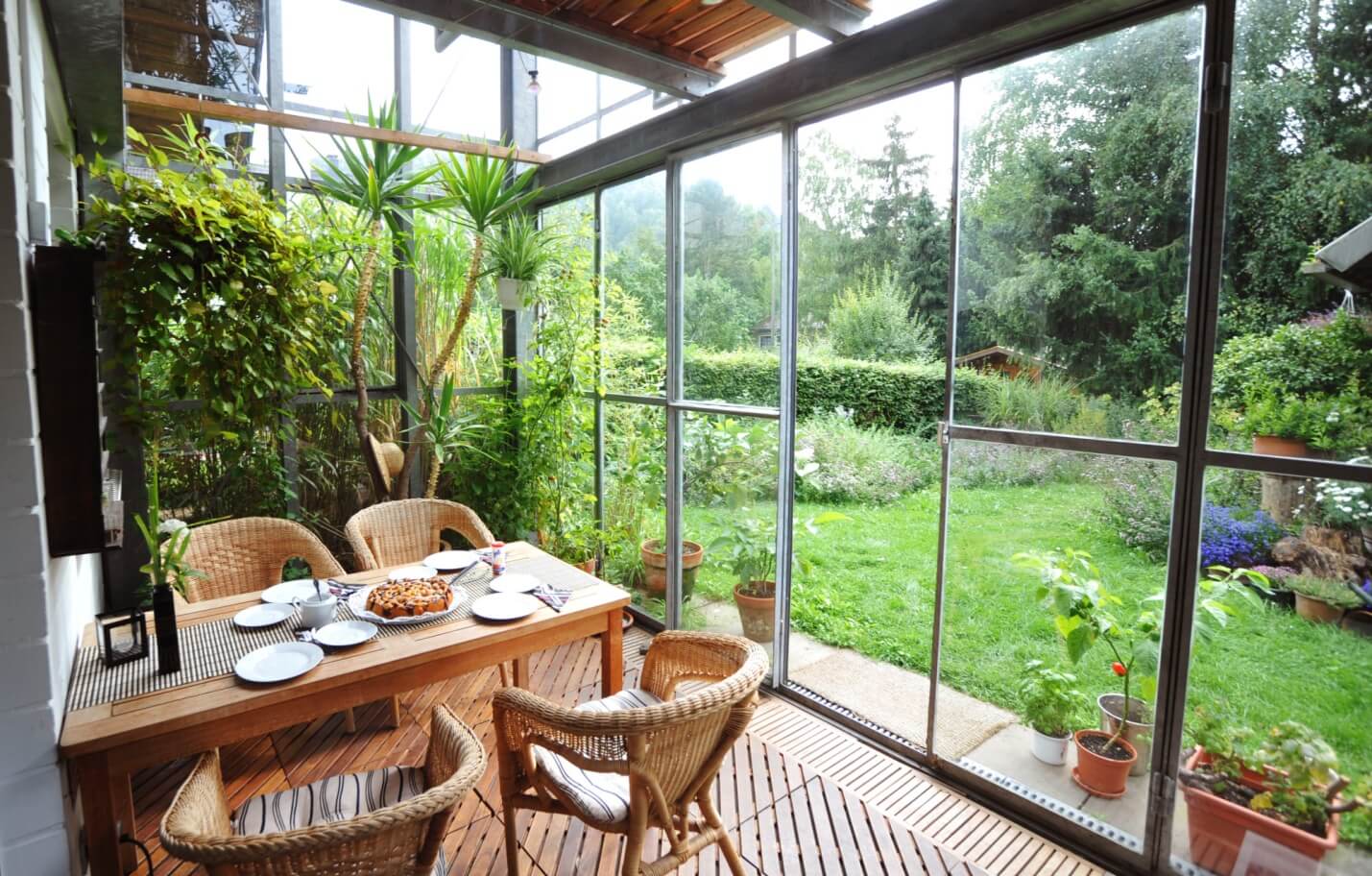 Have you always dreamed of adding a conservatory to the back of your home?
If so, you're not alone. In fact, residential conservatories are more popular than ever before. That's because they are both beautiful and functional. They provide tons of natural light while creating extra living space for you and your family.
Fortunately, building a conservatory is easier than you might think. The key is to understand a few basic tips that will help simplify the project. Here we take a look at a conservatory building guide that will guide you through the construction process. Keep reading to learn more.
What Is a Residential Conservatory?
Let's start by defining exactly what a residential conservatory is. Basically, this is an external room with glass walls and a glass roof. This type of room is often called a sunroom or greenhouse, and it is best situated near your garden so that it will receive plenty of daylight and provide a beautiful view.
A conservatory can be used throughout the year as long as it's properly insulated.
Types of Conservatories
The 2 most common types of conservatories are  Victorian and Elizabethan.
A Victorian conservatory features a bayfront, along with a pitched roof and an ornate roof edge. This is a beautiful style of conservatory that is incredibly popular with homeowners throughout the country.
Elizabethan conservatories typically have three-sided pitched roofs and are designed to complement your home rather than make it look more complicated.
Here's a resource where you can learn more about choosing the right type of conservatory for your home.
Building the Foundation
To build a conservatory, you'll need to start by creating a foundation or base. The key is to measure your space, then dig the foundation. Keep in mind that you'll need to level the earth so that it will be constructed on flat ground.
Once the ground is level, add concrete and wash away any garbage obstructions.
Building the Walls
The next step in the conservatory building process is to add a dwarf wall that's no more than one meter high, external sills to place on the dwarf wall, and then secure all frames. You will also need to put up doors.
The key is to take your time and make sure every measurement is correct before moving on.
Building the Roof
The roof will be constructed with a roof ride, roof rafters, glazing sheets, and gutterings. Then you can add decorations to suit your taste.
A Guide to Building a Conservatory
It's no secret that home renovations are a great way to add value to your house while also making your living space more enjoyable. Fortunately, this guide to building a conservatory will help you create an addition to your home where you'll love spending time with your family.
This blog was created to provide our readership with a wealth of information that can benefit your quality of life. Please continue exploring to find more useful lifestyle-oriented tips and advice.
The Energy-Efficiency Advantages of Vinyl Window Replacement

Windows are more than just portals to the outside world; they play a significant role in determining the comfort and energy efficiency of your home. If you're looking to improve your home's energy efficiency, consider the advantages of vinyl window replacement. In this article, we'll... The post The Energy-Efficiency Advantages of Vinyl Window Replacement appeared […]