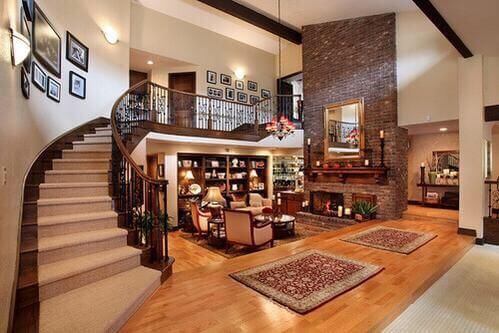 Have you ever felt disquieting because you weren't able to design your house the way you wished to or the sliding was not of your choice? Designing the house of your dreams can be a little overwhelming at times.
When it comes to renovating your home from scratch, your mind inevitably turns your house into an experimental ground. When finalizing your home interiors you come around so many options that in the end, every option feels inconsequential and imperfect.
Today, we will be going through some trending home decors and styles you can follow to decorate and/or re-decorate your abode within a limited budget. Fret not, we have kept minimal options for you to choose from so that there's zero confusion to deal with.
Trending Styles and Decors for Your Home Sweet Home
Whether you're living in a home that is as old as your ancestors, or it's freshly built, you can easily transform it with designs and decor that best fits your personality. Your home should speak to you and give you the comfort and warmth you are looking for when you return after a long hectic day from work.
Trending designs, decor, and styles mentioned by some of the popular artists and decorators have been compiled below. I hope they bring you a clear idea of what you can do in your home that makes your home sweet home.
Versatile Neutral Paint Colors
Neutral colours are the safest choice as they will remain in style forever. Plus, neutral colours play an essential role in enhancing the overall look of the room. You can use almost any colour to compliment it.
Now the important thing is that neutral colours, as assumed by many people, are not just white, beige, and pink. Demands change with the changing times. People are looking for a range of calming colours including light blue, purple, pink, grey, black, and many more to add to the list. There's a gigantic list of neutral colours available on online paint shops as well as in paint stores near you. You can always explore different options.
Some of the examples of recently introduced neutral colours are:-
Teardrop (blue)
Winter morn (cool blue)
Delicate violet (violet)
Misty meadow (fresh green)
Grape delight (fresh pink)
These warm, soft shades work well with elegant colours. You can either paint your walls with soft, neutral shades and keep dark-toned furniture to compliment the walls, or you can choose to paint your walls with deep colours and complement them with light-shaded furniture.
Indoor Greenery is Forever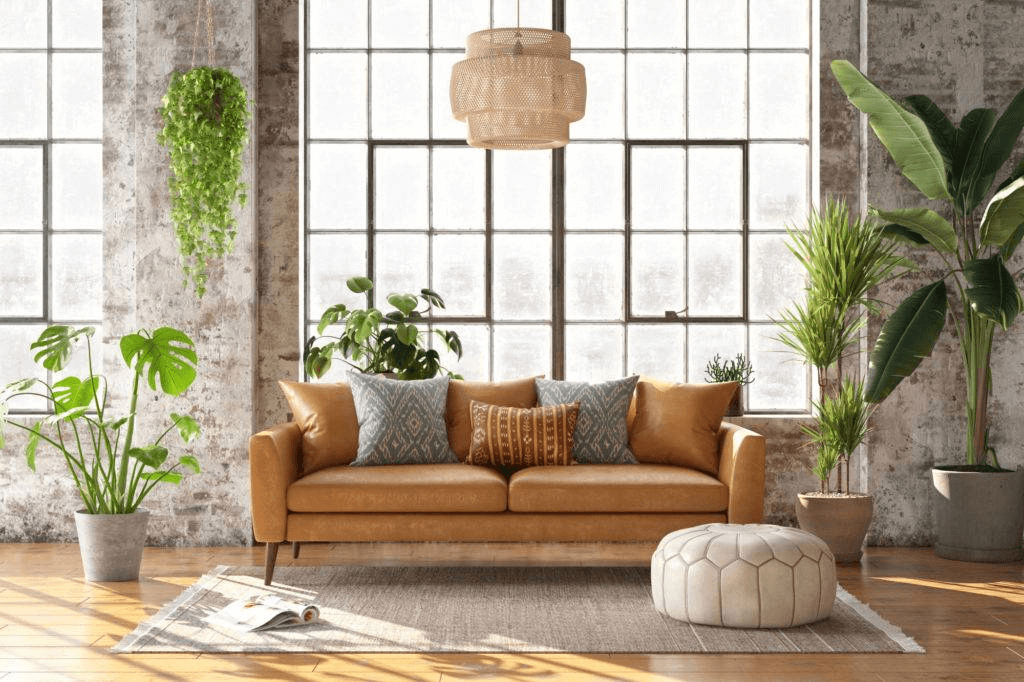 With the increasing problem of pollution and humidity, people commenced placing plants indoors, not to mention, designing indoor gardens and much more. Gradually, it influenced many celebrities that made it a hot trend.
Today, there's a huge demand for adding an element of nature indoors. Therefore, people are placing small water bodies, green plants, and concise green gardens inside their homes to give them a touch of nature.
Some of the indoor plants that you can use for decorating your house are:-
Peace Lily
Aloe Vera
Ferns
Flamingo
Snake Plant
Grape Ivy
Lucky Bamboo Plant
Money Plant
Heartleaf philodendron
Plants inside reflect a refreshing and calming vibe that cools down your chakras and gives you a stress-free stay at home.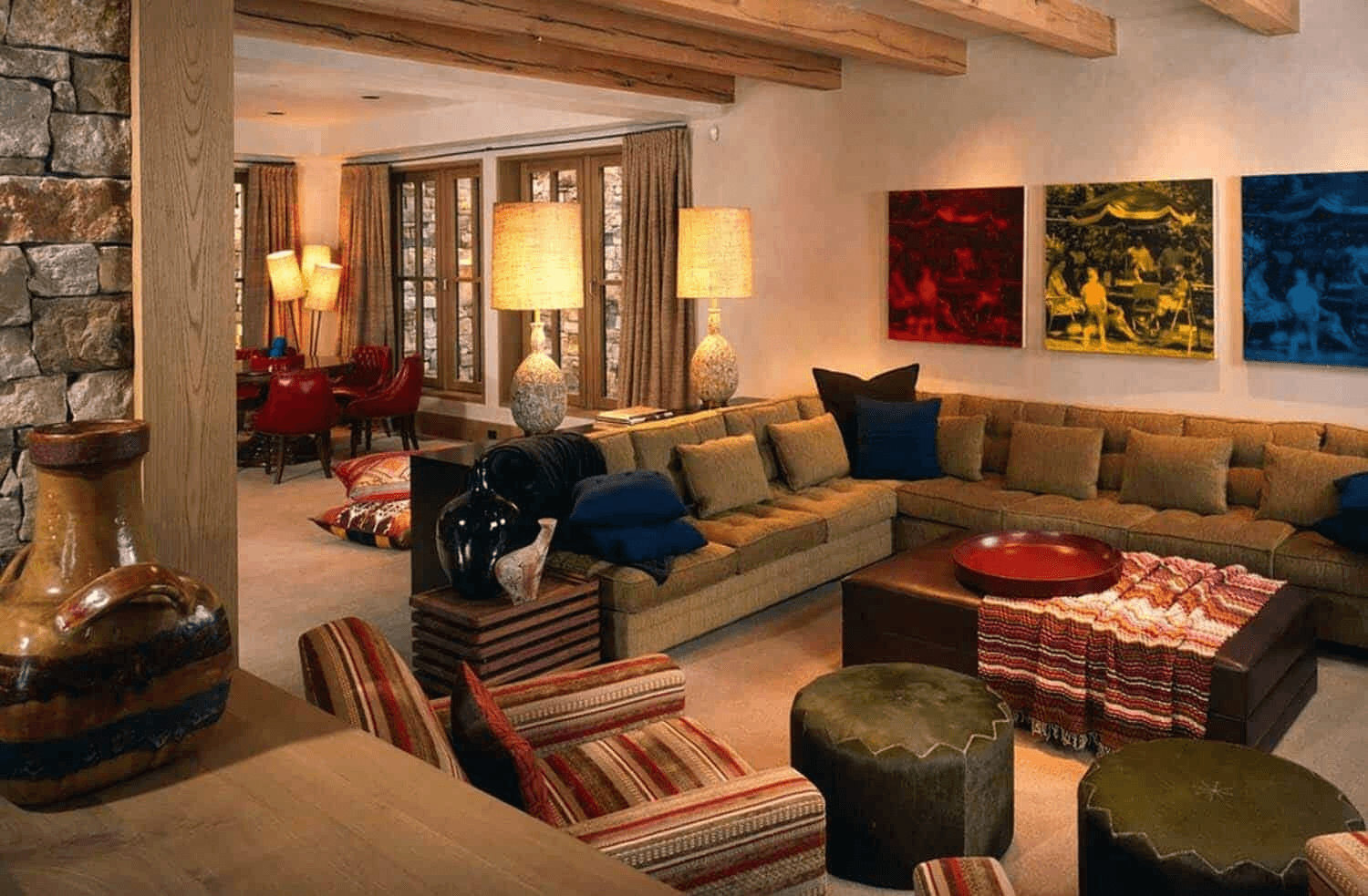 This type of rustic look can enhance the overall design of your home. It ideally goes with homes with some additional features including panelled walls, wood flooring, exposed beam, etc. The idea is to design a modern home with old antic pieces of art and furniture to give a character that's warm and welcoming.
What you can do is start looking for old unfinished pieces of art and mix them well with your modern home. The main aspect of a rustic-looking home is wood. You can either play with furniture and art pieces that have some gravitas and are antic looking, or you can choose to go with wooden furniture and flooring to give a warm feeling to your guests.
The rustic yet modern look has been in for many years now. Many houses have developed their own version of rustic-looking homes, but many have terribly failed for several reasons including: –
The non-availability of furniture
The non-availability of Artifacts
No knowledge of designing homes
Expensive decor and design
You can always take help from designers to give your home a rustic look that goes on for a long long time.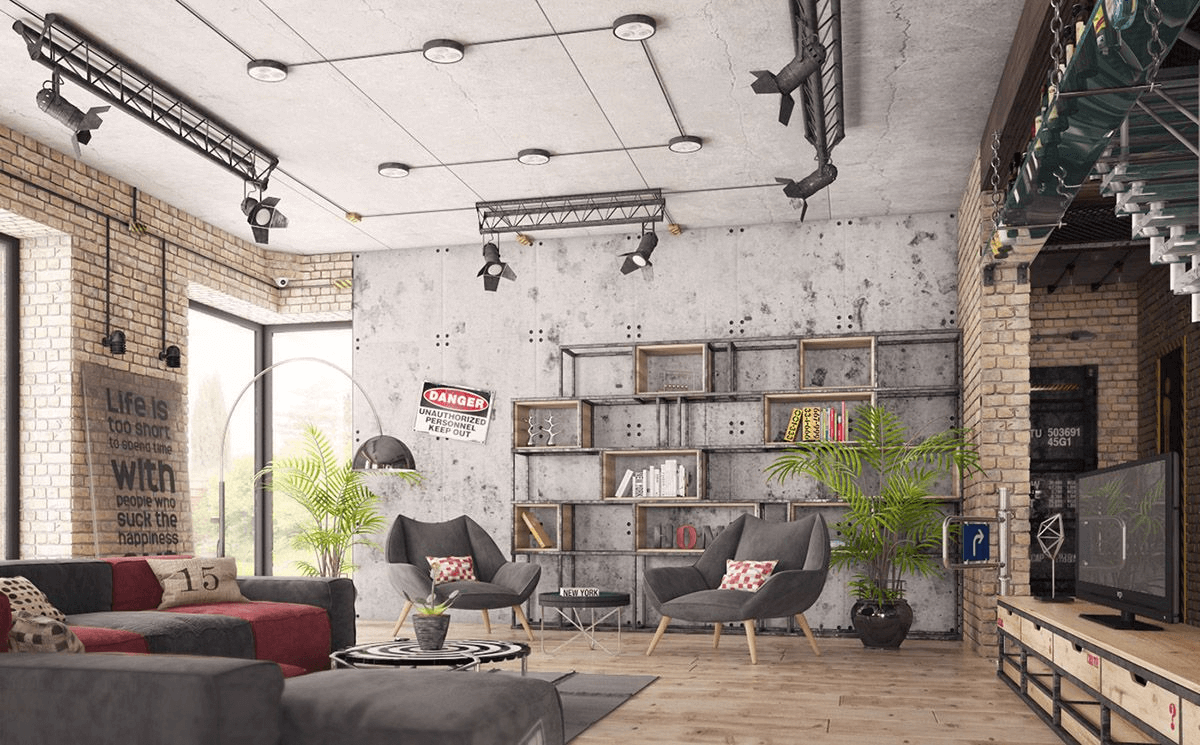 Industrial rustic look for a home belongs to a person who gets inspired by his/her surroundings. It has been an extremely popular style for indoor decore. Homes with industrial design are precisely meant to showcase one's personality.
It takes multiple elements to design a home reminiscent of a factory or workshop. Some of the elements you can focus on are:-
Exposed brick walls
Visible beams
Ducts and pipes
Wooden flooring
Rustic-looking furniture
Withering leather sofas
Vintage and antique art pieces
Metallic colour palette
Metal bars and cage lighting
Open layout reminiscent of a factory
Black grid framework.
These elements are not hard to find, but difficult to place together. Since you are designing a home that's budget-friendly as well, you need to prepare a list of elements that best fits your personality. Not all elements are required.
The Choice is Yours!
Please remember, a house becomes a home once it acquires your personality and character. Do go through the list thoroughly to go with a style that perfectly completes you. The last choice is yours.
Happy Home Decoration!
The Energy-Efficiency Advantages of Vinyl Window Replacement

Windows are more than just portals to the outside world; they play a significant role in determining the comfort and energy efficiency of your home. If you're looking to improve your home's energy efficiency, consider the advantages of vinyl window replacement. In this article, we'll... The post The Energy-Efficiency Advantages of Vinyl Window Replacement appeared […]