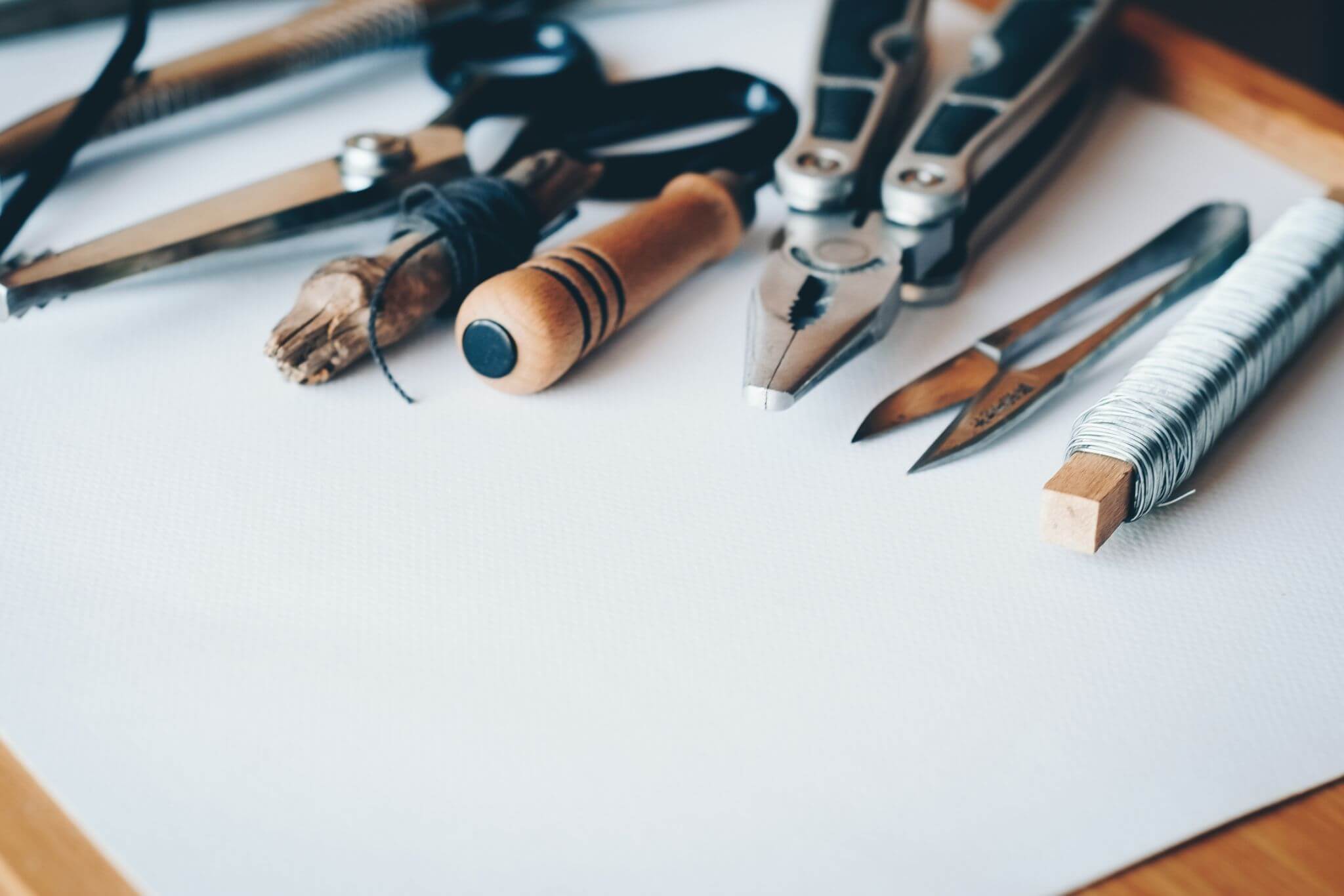 After spending a lot of time at home in the past year, it's time to rethink your space. As the pandemic changes, your life is also taking unexpected turns once more. Perhaps you're going back into the office and in need of a place of refuge to return to after a long day's work. Or maybe you've officially transitioned into a permanent remote position and you need to change up the spaces that were suddenly transformed for Zoom office meetings in a pinch.
Take some time for yourself by making functional and fashionable items that will make your home feel fresh and new. A few months of 2021 have already passed. If you're still holding onto 2020 it's time to say out with the old, in with the new with these eight do-it-yourself home decorating trends. Au revoir, 2020. Hello, hello 2021.
1. Utilize Strong Gray and Hopeful, Illuminating Yellow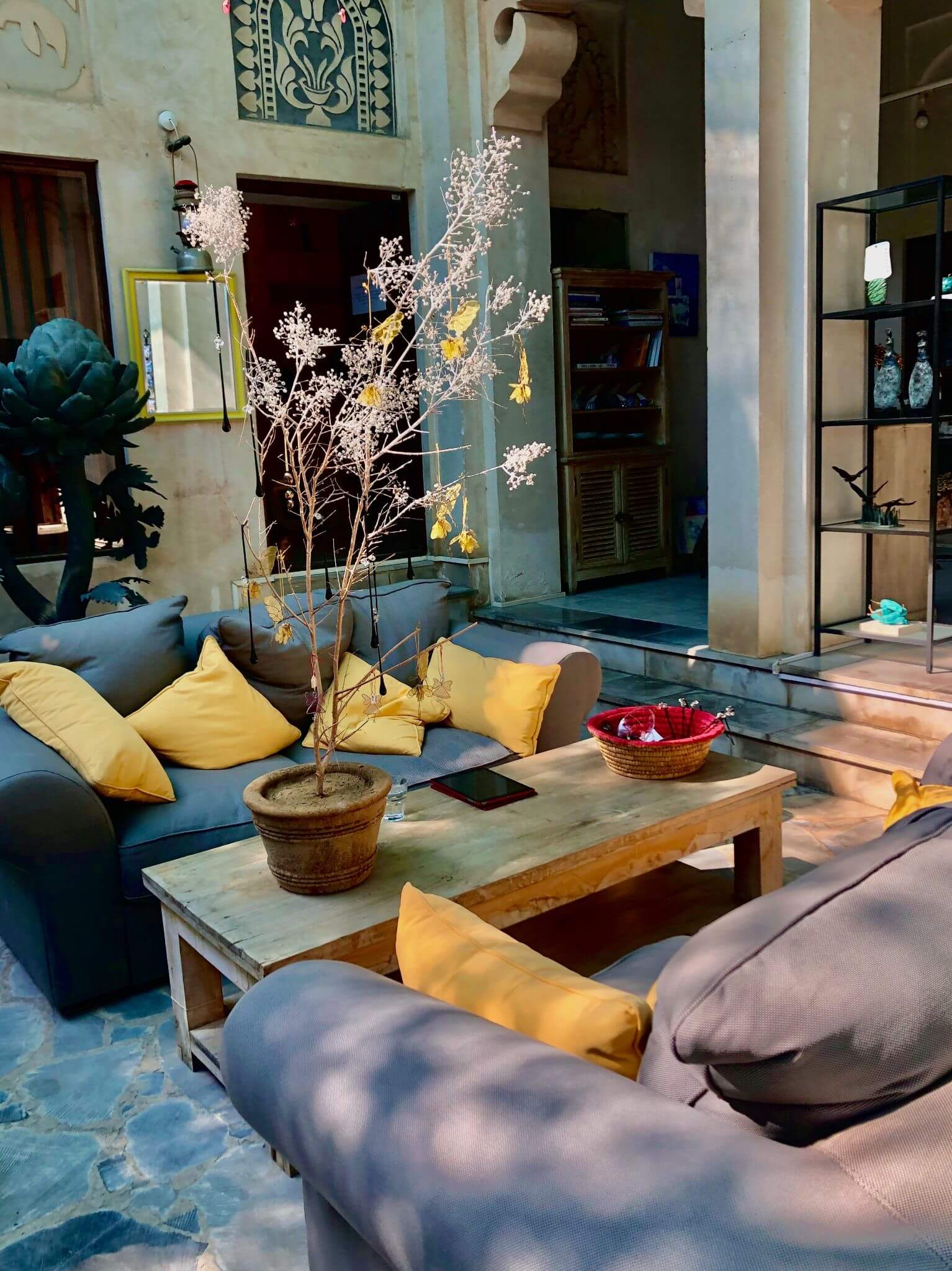 After the events of 2020, you've had time to reflect, down, and discover a sense of resilience. That's why Pantone has named Ultimate Gray and Illuminating Yellow the colors of the year. Go forth and decorate your home in memory of the strength for enduring last year and the hope that is coming with the end in sight in 2021.
Whether you decide to paint your walls or use decorative accents with this bright, hopeful shade of yellow and adding accents of gray will bring a sense of joy and steadiness into your home.
2. Functionality is Key
Make the most out of your space by creating some stylish and functional double-duty rooms. Crafting your own storage units may sound intimidating but there are so many options to optimize your organization at home. Start with smaller projects like adding some rustic wooden shelving or upcycling mason jars and work your way up to bigger DIY projects like making a hanging wall organizer for your face masks.
3. Try Your Hand at Line Art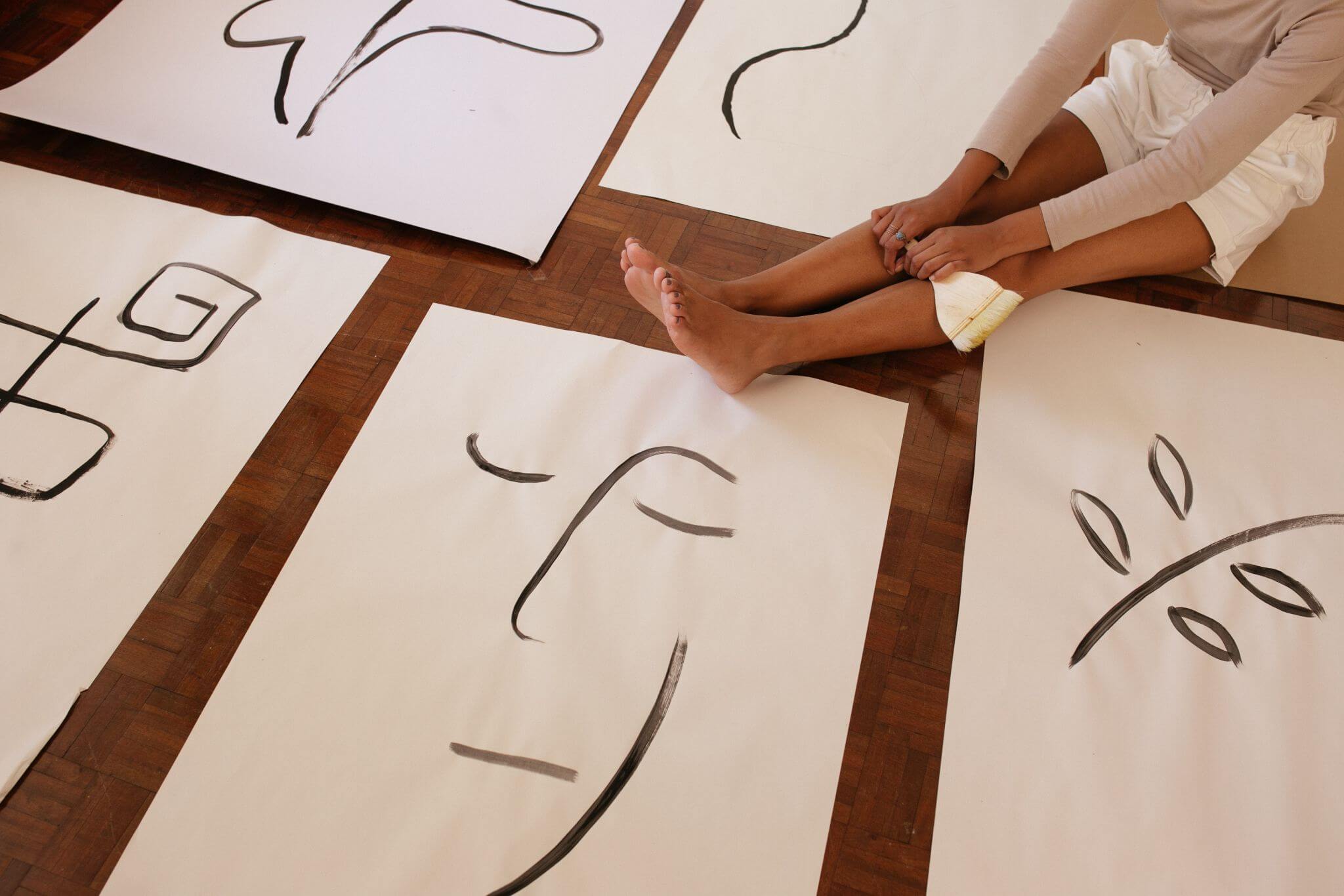 What once was considered crude and rudimentary is now a trending crowd-favorite in 2021. If you've been scrolling through Pinterest, Facebook, or Instagram you've probably seen a few line art tutorials or demonstrations. The wonderful thing about line art is its simplicity, making it a great DIY art project for people of all artistic levels. Add your own line art creation to hang on your apartment or home walls to add a modern and classy flair.
4. Add a Touch of Zen to Your Space
If you're not familiar with the concept of Zen beyond the meditation style, here's a crash course. Zen is a philosophy, a way of life that embraces the simplicity and restoration of the original and natural. In interior design, this translates to minimalist decor and bringing in natural elements.
A few ways to embrace Zen by adding a small water feature in your home or backyard. The sounds of water are meant to be soothing and comforting. You could also go a more literal route and try out Zen meditation by making some meditation pillows. Try out some of these DIY projects to bring the peace and tranquility of Zen into your home.
5. Keep It Natural
Adding plants to your home is always a good idea, but plants also provide numerous opportunities for decorating. While spending a day repotting plants is relaxing, get more out of that serotonin-boosting craft time by having fun with how you display your plants. Make it as easy as adding a coat of bright-colored paint to a clay pot.
If you're feeling a little more adventurous then you could try out a stylish scalloped pattern. Or you could make it a centerpiece in your home and display your plants on a special pedestal or table. And if you're still nurturing your green thumb, remember to look up easy-to-care-for plants so your creative genius doesn't go to waste.
6. Wicker Is Out, Rattan Is In
When you usually think of wicker, is patio furniture the first thing that comes to your mind? Well, you can keep the wicker outside and bring rattan in. Though rattan and wicker are closely related, rattan is becoming a staple in indoor interior design.
While rattan is a new and trendy way to incorporate wicker into your home, it can be quite expensive to purchase rattan decor. So instead of dropping a wad of cash, spend a few shiny pennies on the materials to make your own rattan decor. You can DIY a woven rattan frame for a mirror or a stylish basket.
7. Brighten Your Home with Pottery in Cream
Are you still pondering what to put all those new plants in? Why not add a coat of creamy white paint to some basic clay pots? They're soft, calming, and look great with all those leafy greens. You'll also be able to easily expand your decor by painting vases and decorative bowls in the same shade of white.
8. Smart Fireplaces
Nothing says 2021 like a mix of technology and comfort. And a wall-mounted fireplace is just that. This is an easy and no-mess way to add the comfort of a crackling fire to your home. Plus, there are options to fit nearly any decor.
These are easy to add to any room and simple to install. Plus, they are affordable and safe for little ones. It's well worth the level of ambiance they instantly add to your space!
Your Home is Who You Are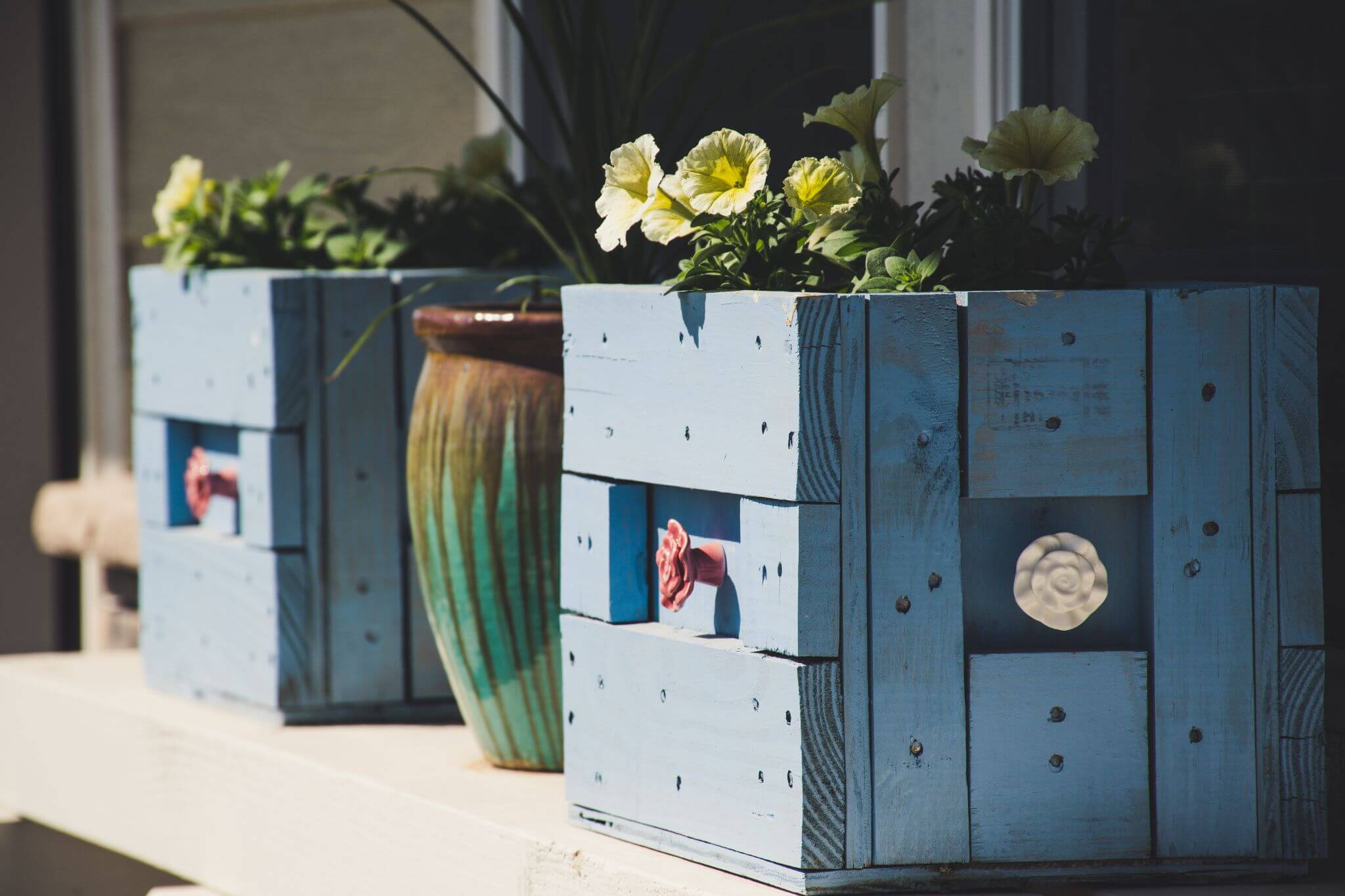 Whether or not your home has turned into your work office or not, it's important that it supports every aspect of your lifestyle. If you've been using your kitchen table as your office work desk and for family mealtimes, it's time to rig up a desk and DIY some organizational storage units for your office supplies and paperwork. On the flip side, it's essential to have a distinct area for rest when you clock off. Taking time to craft some new and trendy elements in those areas of your home will help create those barriers.
A decorated home should be a reflection of who you truly are. Take time to create your space and create a safe haven for yourself as we re-enter the world in these hectic, but hopeful times. Hopefully, one of these seven home decorating trends resonates with you, or you can at least find a way to put your own personal spin on them as you DIY. No matter how you decide to decorate your home, don't forget to add security aspect like nest or vivint cameras and intercoms.
The Energy-Efficiency Advantages of Vinyl Window Replacement

Windows are more than just portals to the outside world; they play a significant role in determining the comfort and energy efficiency of your home. If you're looking to improve your home's energy efficiency, consider the advantages of vinyl window replacement. In this article, we'll... The post The Energy-Efficiency Advantages of Vinyl Window Replacement appeared […]