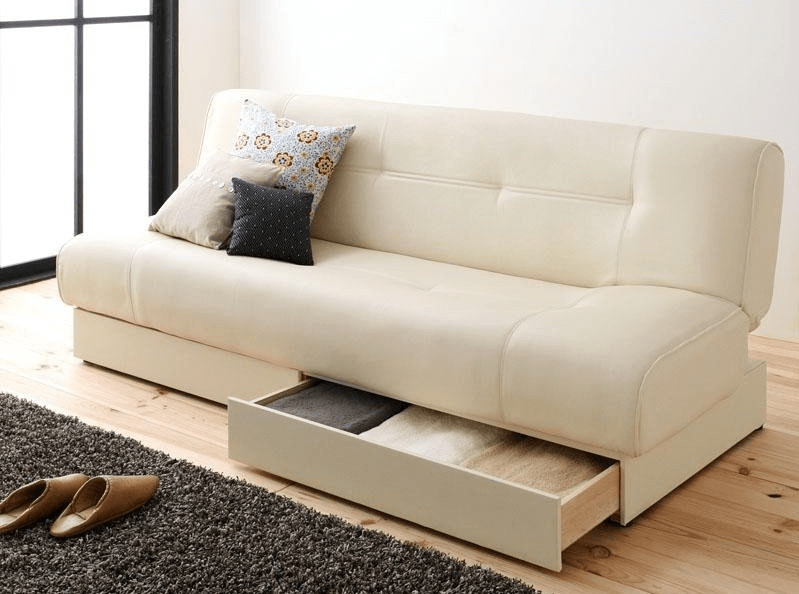 7 Space-Saving Ideas to Make Your Home Truly One of a Kind
Andres Walsh, 3 years ago
0
5 min

read
598
Modern-day living is all about maximizing the usage of space. With more and more people working from home, the trend is leaning toward flexi-rooms or combining multiple uses into your interiors. If you absolutely need office space, you can create more space by using a chest of drawers for storage and convert a section of the dining area into a working station. Or, set up a treadmill in the bedroom to include a mini-gym. Using a covered verandah or patio as outdoor living spaces for getting sunshine and fresh air while you work or dine are other exciting ideas that architects suggest. Take a look at some of these smart space-saving ideas you can use.
Build Your Own Tables or Seating Areas
One of the most exciting decor trends is deep pour epoxy resin tables that you can build on your own. The exciting thing about epoxy resin is that it is a highly versatile material and lends itself to a stunning range of colors and designs.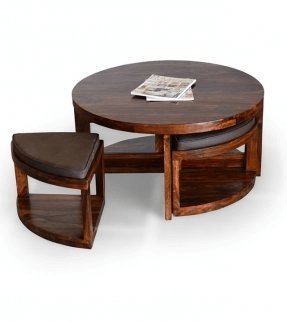 Even novices who are experimenting with epoxy will find it hard to go wrong with these tables. A coffee table is perfect for placing multi-purpose ottomans below to open up your living room. Or a kitchen island that doubles as a dining area with lots of cabinets below for storing pots, pans, and silverware.
Foldaway Desk Mimicking the Murphy Bed Concept

When you don't have the space to set up a workstation to watch 1Movies, try this idea that hides the desk away into a wall cabinet at night. The dimensions of the desk can be adjusted according to the wall area you have available. The fold-back section comes with a panel that can be pulled down to serve as a stand to hold up the table.
Dressing up the panel exterior with artwork or a mirror is a great idea for adding personality and style to the room. In place of a work desk, you can also choose to get a larger table for having meals. Or, for setting up a buffet meal when friends come over.
Vertical Bathroom Organizer with Shelves for Storage

Moving your towels, toiletries, and other bathroom supplies where they are easy to find is a great way to keep the house organized. Place extra toilet paper, bottles of your favorite shampoo, custom towels, hand towels, and a bunch of toothbrushes for occasional overnight guests.
No longer will you have to worry about running out of toothpaste since you'll know when it's time to add it to your shopping list. Vertical organizers are available in a selection of sizes and options with closed cabinets for storing items in a moisture-free environment.
Smart Space Usage in the Kitchen
Look around your kitchen, and you'll find lots of potential for space-saving and convenience. Set up a rack above the sink where you can place dishes, glasses, and silverware after washing. The water can quickly drain away while the utensils stay within easy reach.
If you need more counter space, set up a rollaway dinner prepping station on the sink. Any juices and liquids from chopped produce will drain away directly into the sink, saving you a lot of cleaning time.
Attaching hooks on the walls behind the counter for holding cups, or a similar system of narrow shelves for placing spice bottles are other space-saving techniques. You'll combine functionality and aesthetic appeal.
Replacing Walls with Screens
A great way to open up spaces is to remove walls and replace them with motif screens hanging from the ceiling. The room looks and seems bigger since the eye is drawn across the areas to the far side beyond the screen. Of course, you'll want to check with a certified architect for directions so that you don't accidentally pull down load-bearing walls. Screens also work well as dividers and section up a bigger room. This idea is especially handy when you need privacy for working from home.
Use Smart Storage Ideas
Getting rid of clutter and storing your belongings out of view are the simplest ideas for making your home look spacious and inviting. Invest in flat baskets where you can place things and slide them below the bed or sofa in place of drawers. Alternatively, use these baskets or trays to hold socks, underwear, and accessories and place them on the shelves of your closets to keep your things sorted and stay organized.
Using hangers to store clothes instead of stacking them up has multiple benefits. You'll save on the time and effort needed for folding laundry along with the need for ironing when you wish to wear formal shirts, pants, and skirts. Hangers also work better than pegs for managing coats and jackets. Invest in multi-level racks for shoes and other items. As for bags, ties, and belts, pegs on the doors of your closet work perfectly.
Take a closer look at the seating around the house. For instance, convert the section below window seats into storage bins. Contemporary sofas often come with pull-out drawers that can take sheets, extra pillows, blankets, and books, to name a few options. Or, you could go for lift-up cushions with storage space underneath.
Tips and Tricks to Add the Impression of Space
You can adopt various other ideas to make the rooms look and seem airy—for instance, smart painting techniques like using a single color for the walls and floors. If you wish to segregate your home areas, try lighter and darker shades of the same color scheme. This simple idea creates the impression of flowing spaces that are part of a single room.
When you're building cabinets, extend them right up to the ceiling to make full use of the height, so the room looks bigger. Kitchen cupboards with glass fronts to show off china and allowing in natural light to brighten the interiors are other smart ideas you can use.
If you've been looking for space-saving ideas for your next home renovation project, try these tips to give the interiors look inviting and aesthetically appealing. Use every bit of usable space to eliminate the cluttered and congested look. You'll soon create cozy rooms perfect for living and working.
Write for us
HeckHome does not necessarily share views expressed by opinion writers and advertisers. HeckHome regularly invites Bloggers across the World to "write for us" + home improvement in order to present their creative ideas.
Andres Walsh
My name is Andres Walsh and as far as I can recall, I have had only one passion in my life – a love of fixing things! Growing up, my friends and even my family members called me "wrench." The nickname has somehow stuck even through to my adult life.
Related posts
Benefits of a Moving Company

Moving can be an exciting yet daunting task, and if you've ever relocated to a new home or office, you know that it involves more than just packing your belongings into boxes. It's a process that requires careful planning, organization, and physical effort. This is... The post Benefits of a Moving Company appeared first on […]