Stones can be used in interior design to create a tranquil atmosphere, an escape from the outside world. Natural stones can create a unique space, as they are different in texture and colour from manufactured materials. Natural stones are sustainable, long-lasting, environment-friendly, and low-maintenance. Natural stones add warmth to interiors and cool the home with rustic appeal. Natural stones are an excellent choice for urban dwellings, as they provide a quiet environment and block out outside noises with high sound absorption. This article will give some guidelines for an interior design using natural cast stone products.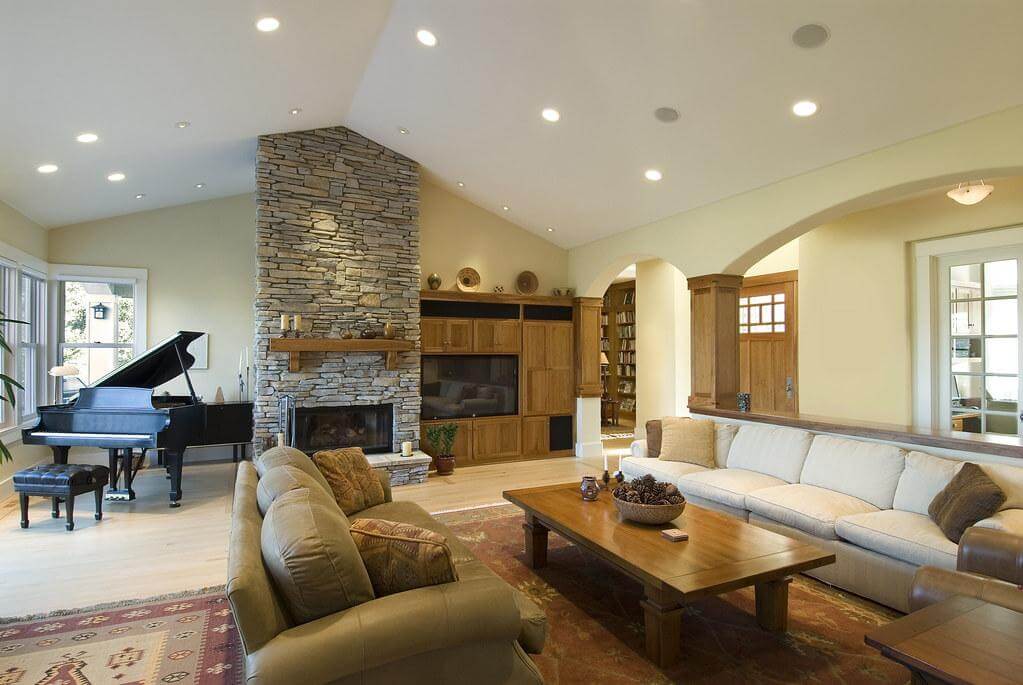 What is a natural stone?
Natural stone refers to various earth-derived products used in architecture and art. These products include, but are not limited to:
Marble
Limestone
Travertine
Slate
Granite
Quartzite
Sandstone
How to Use Natural Stone in Interior Design?
Natural stone can create contrast, add texture, colour, and provide warmth. Natural stone is an excellent choice for interior design. It is durable, affordable, and comes at a variety of prices. One attractive option worth checking out is Calacatta marble. It's known for its elegant white background and striking veining patterns. It can be used in various applications, such as countertops, flooring, and accent features. These tips will help bring the beauty of nature inside.
Walls
Natural stone cladding can be used in interior walls to add a unique feature to the space. Stone-clad walls are resistant to fire and can withstand harsh weather. They improve in quality and endurance. Granite, slate, and sandstone are all-natural stones used for interior walls. Stone-clad walls can be easily installed and are available in many sizes and colours. You can match the natural stone you choose with the rest of your material and colour palette. Natural stone can clad a wall, such as in fireplaces or bathrooms. It can also create visual divisions in open-plan areas and precast stairs.
Since fireplaces are already a natural focal point in any room, it's best to use a natural stone for the fireplace surround to enhance its beauty even further. Whether you choose a traditional look with an elegant marble or a rustic feel with rough-cut stones, a stone fireplace surround will add a touch of warmth and charm to the space.
Consider using natural stone as a backsplash in the kitchen or bathroom. It adds a touch of elegance and protects the wall from splashes and spills. You can opt for sleek and polished marble for a luxurious feel or go for textured slate or travertine for a more rustic look.
The wall behind the receptionist's desk in this Swiss office building is clad entirely in natural green stones. This allows the walls to stand out from the wood-clad walls.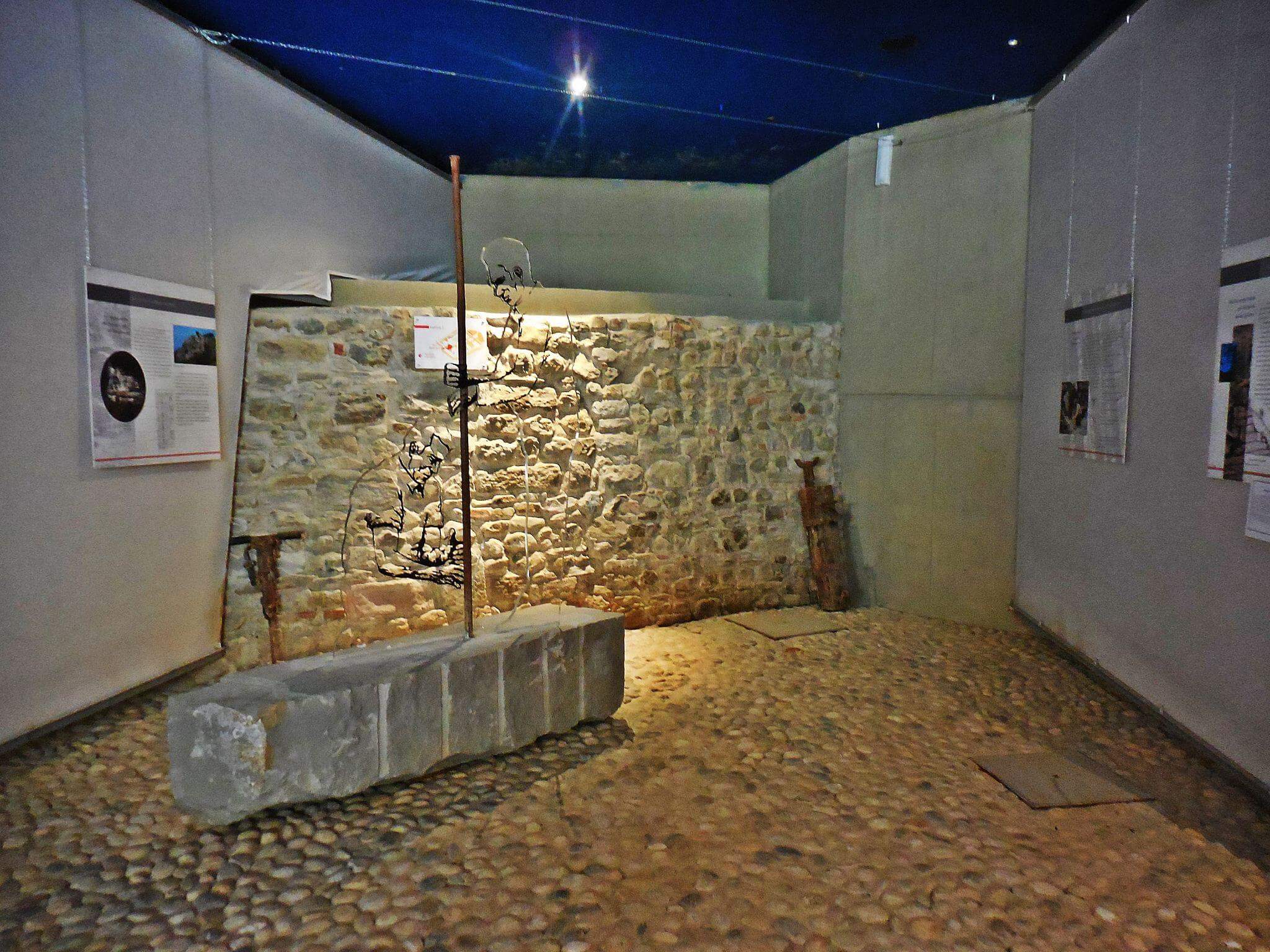 Floors
Natural stone flooring is also durable and requires very little maintenance. Because each tile is unique, you can create a space rich in colour and texture but still elegant. Natural stone flooring is timeless because it doesn't go out of style. Natural stone flooring has another significant advantage: it is easy to clean and doesn't collect dust and particles. This makes it easy to keep your floors looking neat and clean. Natural stone flooring is excellent in tropical climates, as it helps keep the interior temperature down. Natural stone floors are also great for underfloor heating because they conduct heat well.
Extend the luxurious feel to your living spaces by incorporating natural stone floors. The smoothness of marble, the earthy warmth of limestone, or the richness of granite can elevate the overall aesthetic of your living or family room. Natural stone floors can be the perfect backdrop for showcasing furniture and decor while providing a durable, low-maintenance surface.
Furniture
Modern technologies and the versatility of natural stones allow for innovative furniture designs that suit all tastes. Natural stone can also make tables, benches, or chairs. You can make furniture from onyx, marble, or slate. It doesn't matter if you choose a piece of furniture made entirely from natural stone or a covering made of natural stone. This will make your space look more elegant.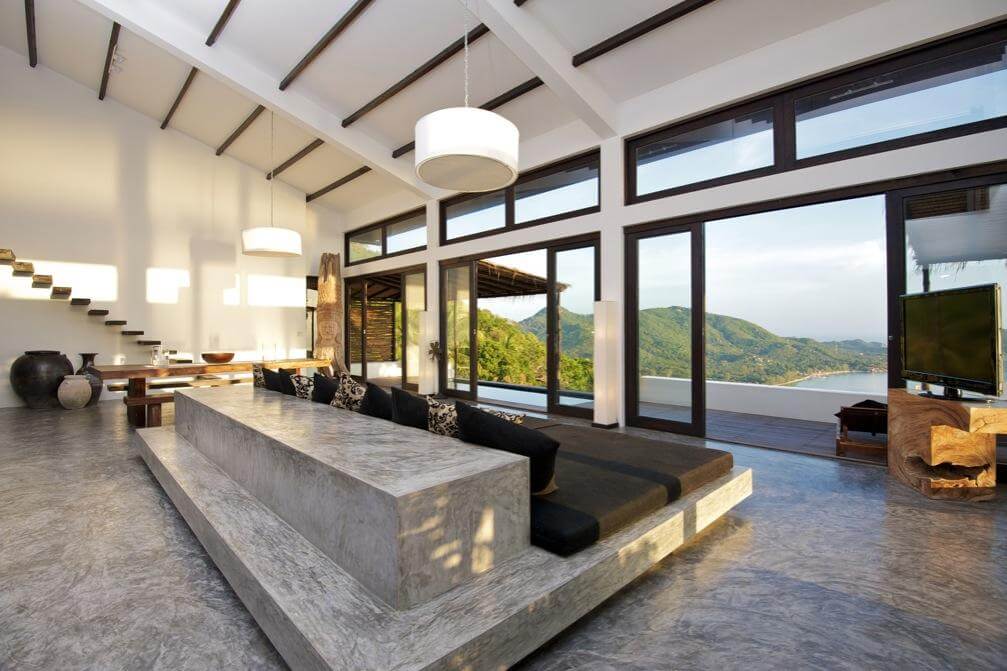 Surfaces and Storage
You can create shelves or open storage using limestone, granite, and cuddapah natural stone. Natural stones are airy and can be used in storage pieces such as shelves or cabinets. This makes the space feel open and inviting. Natural stone shelves can also be installed in living rooms or kitchens where desired cosy atmospheres. Granite and quartz are durable enough to be used as kitchen countertops. Granite and quartz are non-porous, making them easy to clean. Natural stone can also create unique backsplashes for bathrooms and kitchens. It also has a granite floating shelf. Granite stresses the hardworking kitchen space.
Accessory
You can use natural stone accessories in many ways. They can be used as lamps, candle holders or sculptures. They are durable and waterproof. A natural stone can be displayed in its original form as a decorative item. You can also make your natural stone accessory to add fun and excitement to the process.
More Tips for stone use
Natural stones are affordable and available for many budgets. You can save money by contacting native stone yards instead of a retailer or manufacturer to obtain natural stones. To create different effects, combine large and small stones of light and dark colours. To create a cave-like appearance, combine mood lighting with stone walls. Combining stones with wood is the best combination. Place stones or pebbles into water bodies such as ponds, fountains, or aquariums to create a natural waterbody effect. Pebbles can be used as embellishments in picture frames or mirror frames.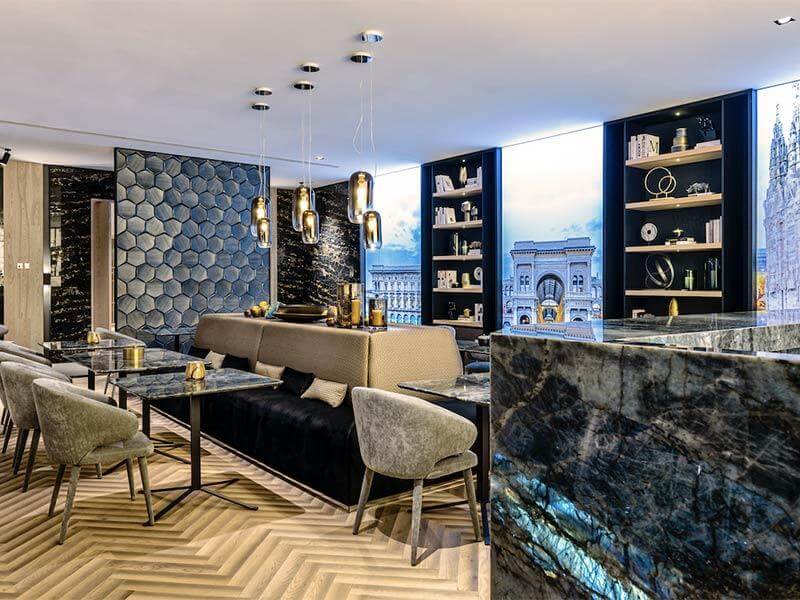 Final words
Using natural stone allows us to maintain and receive nature's energy and connection while keeping an environmental-friendly and sustainable material in our homes.
You can bring nature inside your home and create bold, beautiful designs.
The Energy-Efficiency Advantages of Vinyl Window Replacement

Windows are more than just portals to the outside world; they play a significant role in determining the comfort and energy efficiency of your home. If you're looking to improve your home's energy efficiency, consider the advantages of vinyl window replacement. In this article, we'll... The post The Energy-Efficiency Advantages of Vinyl Window Replacement appeared […]