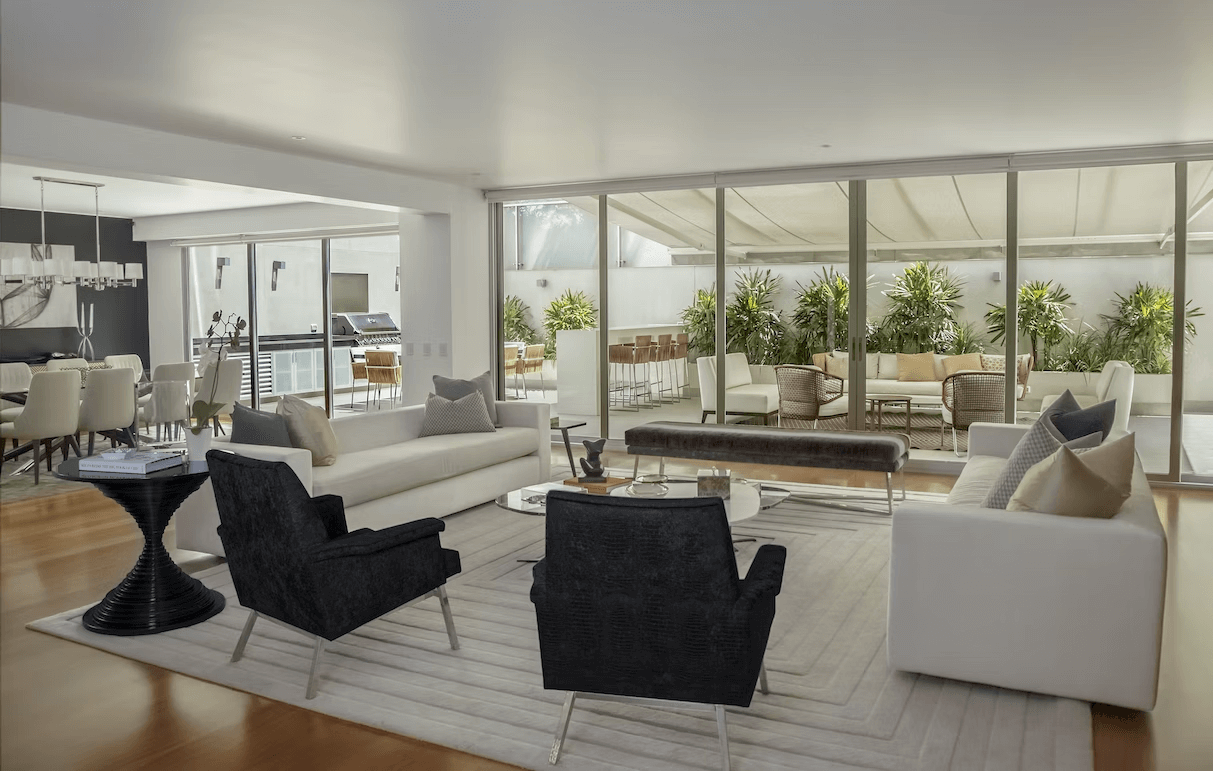 Luxury architecture blends beauty and function to create a unique, eye-catching style. It creates an atmosphere of opulence and grandeur that can be enjoyed by the homeowner or visitors alike. There are many styles of luxury architecture, each offering something unique in design and aesthetics. Whether you're looking for timeless elegance or cutting-edge chic, there's sure to be a style that suits your needs perfectly.
Art Deco
Art Deco is a popular style of luxury architecture that dates back to the 1920s. Characterized by its bold geometric shapes, vivid colors, and lavish ornamentation, Art Deco is an unmistakable aesthetic. This style can be seen in some of the most iconic buildings worldwide, including the Chrysler Building and The Waldorf Astoria Hotel in New York City.
This design can be brought to life by professionals such as the Excel Builders by delivering as per your expectation. This style is also usually characterized by its use of symmetry, with a central focal point and several repeating patterns and shapes. These can include angular elements like triangles, rectangles, and circles or more organic forms such as floral motifs.
Colors are often vibrant and striking, but it's important to remember that this style should always be balanced and restrained.
Contemporary
Contemporary design often eschews traditional materials and design elements, focusing on unique shapes and modern simplicity. Windows are often large, frameless, and placed strategically to capture views and allow natural light to enter the home. The rooflines of a contemporary home are usually flat or shallow-pitched with wide overhangs, allowing for ample canopies above terraces and windows.
Colorful stone and stucco finishes add pops of vibrant color across the exterior, often paired with more neutral hues. Beyond aesthetic appeal, contemporary homes also focus on energy efficiency techniques such as the passive solar design with strategic window placement and eco-friendly insulation materials.
Mediterranean
Mediterranean architecture is often considered the luxury ideal, drawing from Southern European influences with its signature aesthetic. Mediterranean styles are defined by stucco facades, terracotta roof tiles, and large open windows for letting in natural light. The inside typically features bright white walls to enhance natural lighting, arched doorways, marble or terracotta floor tiles, and wide spaces for comfortable living.
Ornate design elements like balconies, archways, and formal gardens can be added to achieve an airy, high-end feel. A popular feature of Mediterranean architecture is the flow between indoors and outdoors; terraces and balustrades create seamless transitions that make outdoor entertaining a breeze.
Neutral colors are often used on walls and floors to maintain a warm yet elegant atmosphere. At the same time, brightly-colored accents may be added using fabrics or ceramics to draw attention to luxurious details such as stone fireplaces or copper sinks.
Craftsman Architecture
Craftsman architecture has been celebrated as a popular, classic home design style since it first rose to prominence in the early 20th century. Originating from southern California, this style comprises numerous design details drawn from various sources, including British Arts and Crafts Movement and Spanish mission-style architecture.
In their heyday, Craftsman homes were lauded for their efficient use of space, diverse functionality, and DIY attitude from the Arts and Crafts movement's emphasis on hand craftsmanship. Characterized by natural materials such as brick, stone, or timber functioned structurally as well as aesthetically.
Many other identifying elements could be seen in Craftsman architectural design, such as low-pitched roofs adorned with extensive eaves and wide porches atop stone columns or brick piers.
Victorian Architecture
The allure of Victorian architecture is often due to its magnificent, elaborate design. From grand mansions and sprawling estates to quaint cottages and row houses, Victorians spread across the United States in various sizes and shapes. However, the common denominator for this style was excess, from ornate turrets and intricate porches to decorative moldings, detailed trims and bright colors.
Victorian architecture also focused on practicality as homes were often built with specific needs. As such, this home style typically featured numerous rooms designed for various functions, including formal dining areas and sitting rooms for entertainment purposes. While some Victorian homes could be described as flashy due to their ornate appearance, many were designed with restrained elegance and subtle grandeur.
Modern Architecture
Modern architecture has a long history of being associated with luxury due to its sleek and clean lines, open floor plans, and natural materials such as wood, steel, and concrete. The style is characterized by minimalism in terms of ornamentation and often features a combination of horizontal and vertical lines to create a strong sense of balance.
In addition, modern homes usually incorporate large windows and sliding glass doors to let in plenty of light while keeping the interior open and airy. Modern architecture also incorporates sustainable design elements such as energy-efficient appliances, solar panels, and green roofs to increase efficiency and reduce environmental impact.
No matter your style preference or budget constraints, there are plenty of luxury architectural styles for you to choose when designing your dream home.
Benefits of a Moving Company

Moving can be an exciting yet daunting task, and if you've ever relocated to a new home or office, you know that it involves more than just packing your belongings into boxes. It's a process that requires careful planning, organization, and physical effort. This is... The post Benefits of a Moving Company appeared first on […]