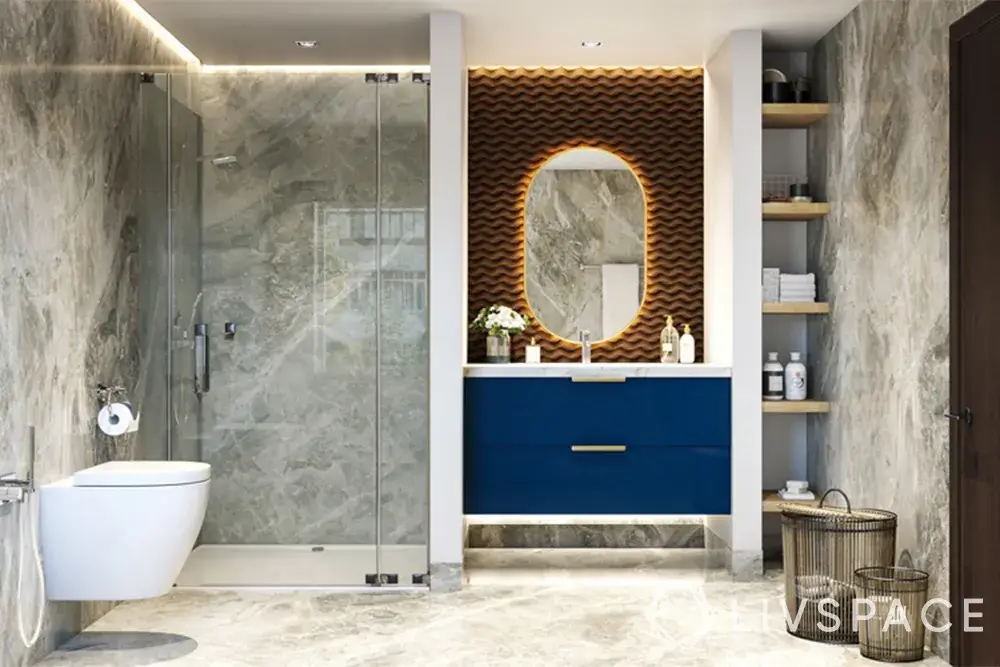 Are you planning to renovate your bathroom? Whether you're planning to remodel to increase your home's value, sell your home, or for yourself, there are a number of things you can do to make this one of the most beautiful — and functional — rooms in your home. Here are five bathroom upgrade ideas for your home renovation.
1. More Closet Shelving for All That Bulk Toilet Paper
Are you trying to find extra space for that bulk toilet paper? If so, you might want to consider adding extra shelves to the closet for more space to store those extra rolls, along with towels, washcloths, soap, shampoo, conditioner, and other necessities. If you don't have a lot of room, consider adding storage space over the toilet.
2. Add a Window to Your Shower for Ventilation
If you're looking to add something practical to your bathroom redesign, you might consider adding a window to your shower. It will help reduce the humidity in the shower, which often leads to mold and mildew. A shower window will also increase the light in the room.
3. Invest in New Light Fixtures to Modernize Your Bathroom
One of the best ways to modernize the room is to update those old, out-of-date light fixtures. There are so many options on the market to choose from now, ranging from practical to glamorous, glitzy. The light fixtures you decide on can determine the overall feel of the space.
4. Choose the Right Vanity to Upgrade Your Space
The right bathroom vanity can really pull the entire space together. There are several factors to take into consideration when choosing a vanity.
Be sure to take the material of the countertop into consideration. Granite is a great option if you're looking to add to the resale value of your home. Marble countertops are a very trendy option that appeal to many, though they do require regular resealing. Natural stone is another great choice, especially if you're looking for something that's very durable. Although some people like the appearance of laminate, it doesn't offer the same resale value as other materials.
It's also important to take the color of your vanity into consideration. There are three main options if you're going for a trendy look: a white vanity with a light countertop, a dark vanity with a light countertop, or a white vanity with a dark countertop. Your best bet is to stick to neutral colors, such as blacks, grays, whites, and beiges. It's important to make sure the color you choose matches the flooring.
5. Consider Investing in Heated Flooring for Ultimate Comfort
If you live somewhere that sees cold temperatures, there's nothing worse than getting out of the shower and having cold feet. You might consider investing in heated flooring for your bathroom remodel. It's not that expensive to add to your home, it increases your personal comfort and adds to your home's resale value. It will also help reduce your electricity costs.
6. Add a Bathtub to Your Bathroom for Extra Options
The reality is that you don't actually need a shower and a bathtub. That being said, it's a luxury that most of us would love to have. Whether you're renovating your bathroom for yourself or you're planning to resell your home, adding a tub can be a great idea.
If you are planning to sell your home, consider investing in a small soaking tub. It won't take up too much space on the floor and still allows for a nice soak.
These are just five bathroom upgrade ideas for your home renovation. No matter what your remodeling goals are, implementing one or more of these ideas can help create a beautiful, relaxing space.
The Energy-Efficiency Advantages of Vinyl Window Replacement

Windows are more than just portals to the outside world; they play a significant role in determining the comfort and energy efficiency of your home. If you're looking to improve your home's energy efficiency, consider the advantages of vinyl window replacement. In this article, we'll... The post The Energy-Efficiency Advantages of Vinyl Window Replacement appeared […]