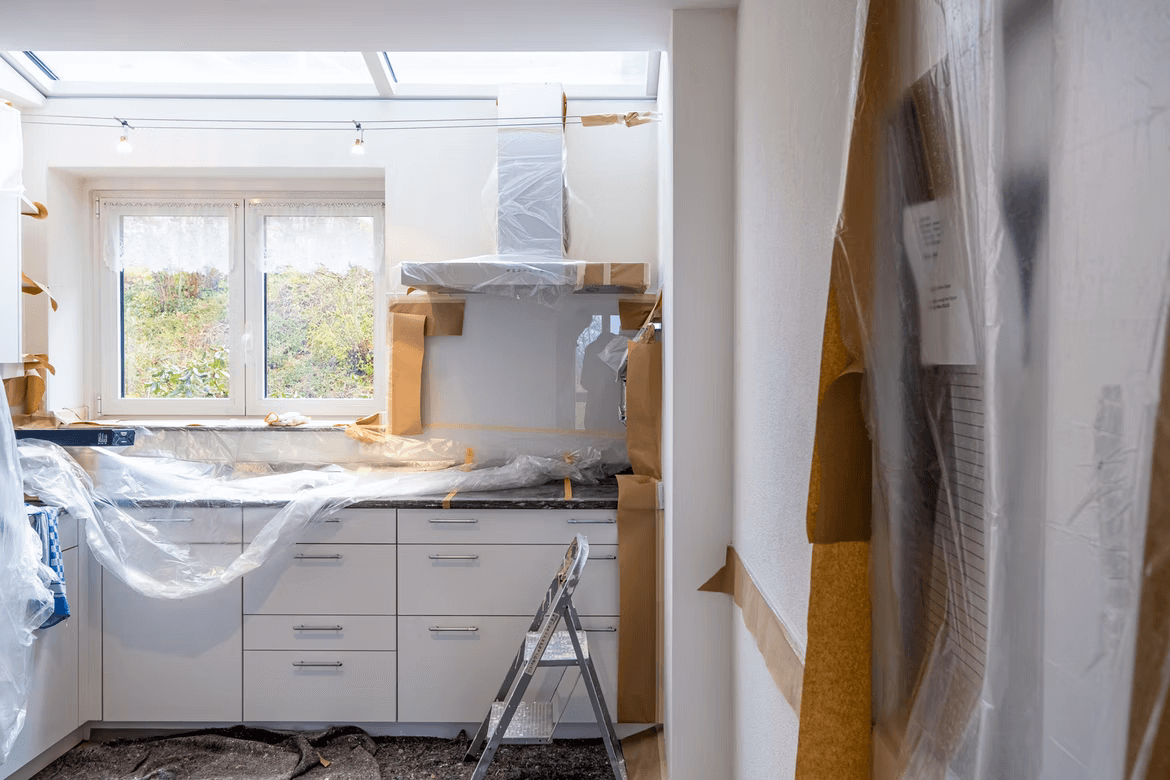 Renovations totally change the looks of your home. In fact, interior designers these days are so creative and sharp that they do not actually renovate but totally transform the look of your home in and out. People go for property renovations for a lot of reasons, majorly because they want their old home to look like new. There are others who are willing to sell their property and to get the best prices, they prefer to first renovate the house before selling. In this case, the aim is to boost the value of the property in Houston, TX.
Houston, TX is a fast-growing city that follows every new trend in the market, whether it is about lifestyle, fashion, or food. And with the changing trends in interiors, it becomes important to renovate your house to make it a better place to live. It is really important to pick the right renovations to get the right value for your house, in case you are planning to sell it soon. One cannot deny the fact that a newly renovated house definitely attracts home-buyers in Houston, TX. Let's check out the 5 best renovations which are very important to increase the value of your property.
1. Kitchen Renovation
This is one of the best and most affordable types of renovation. It has been observed by the experts that kitchen renovation gives you the best ROI. However, it is always recommended to avoid the parts like tiles in the kitchen unless they are really worn out. Rather, you are suggested to go for the modern add ons in your kitchen which will not cost you much. Such as a modern refrigerator, a designated coffee station, a contemporary cooktop, and much more.
2. Bathroom Renovation
The bathroom is another area in your house that just requires certain changes and can be simply transformed into a modern space. Again, it is that place of your home which provides the best ROI which means significant transformation with minimal investments. Just a new paint in the washroom or a new shower door can change the entire look of your washroom. In fact, placing extra lights is a really interesting way of bathroom remodeling and you can also replace your old faucets with new ones for a quick and beautiful change.
3. Roof Replacement
This is one expensive but major and important part of your home renovation which needs to be done. When a homebuyer visits your property, their major concern is generally the ceiling or the roof, as they know it was built years ago. In most of the houses, there are major issues with the old roofs over the years, and this needs to be replaced no matter what. It is super important to get the right price for your property.
4. Window Replacement
Replacing the windows is as important as replacing the roofs. The design of the windows changes with time, and hence, replacing the windows with ones with modern design can change the entire look of your place. Moreover, new windows also help you to save a lot of energy bills. New windows are energy efficient because they maintain the temperature inside your house and hence, you don't need to use air conditioners much unless it's really hot outside.
5. Garage Door Replacement
This is definitely not one of the major investments but an important one for sure. Replacing the old door with the new one helps the home buyers to get easy access to the garage. Moreover, these small investments in the transformation can change the entire look of your house and make it look brand new.  All you need to do is, do your homework and see, which are the minimal transformations that can change the looks of your house just by paying some minimal amount.
To Sum Up
All the above renovation ideas are not just important, but the best ones where you need to spend less and you see major changes. One needs to be really wise while choosing which renovations are important and which are not. Also, if you are on a limited budget, it is always recommended to avoid things like floor or tiles changing, and go for minimal add ons for the change that you want.
The Energy-Efficiency Advantages of Vinyl Window Replacement

Windows are more than just portals to the outside world; they play a significant role in determining the comfort and energy efficiency of your home. If you're looking to improve your home's energy efficiency, consider the advantages of vinyl window replacement. In this article, we'll... The post The Energy-Efficiency Advantages of Vinyl Window Replacement appeared […]