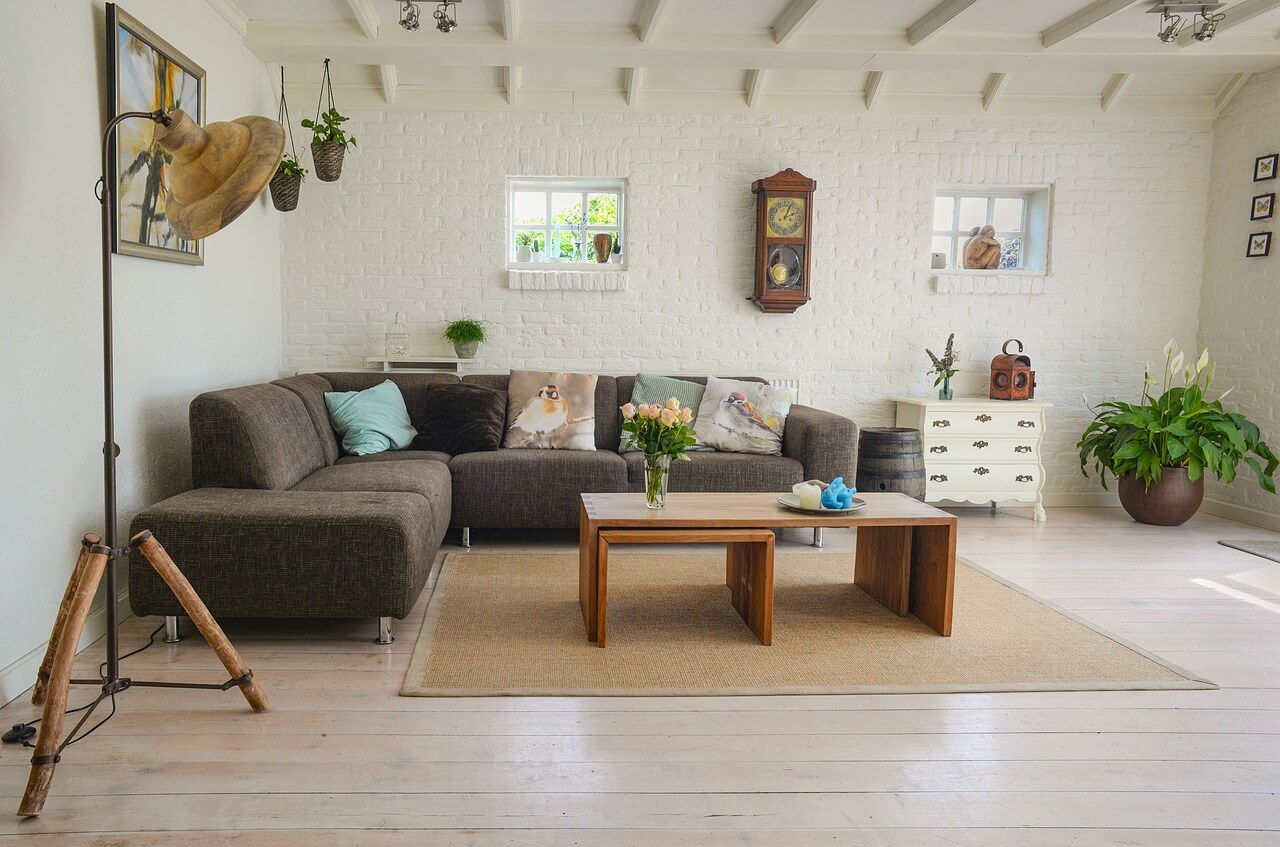 A beautiful living room isn't finished unless you have enough seating to accommodate the day-to-day needs of the room. Your living room needs to be comfortable enough to actually live in.
It's certainly not true that style has to mean a lack of comfort, and there are many ways to get extra seating while enhancing the decor. We'll look at 5 creative ways to add more seating to your living room.
Utilize Multifunctional Furniture
If you have a small living room then multifunctional furniture is going to be your best friend.
One way to make your seating do extra work is to have a bench or an ottoman with a storage compartment. This means you can have both organization and seating in one piece.
Another great example of multifunctional furniture is a sofa bed. Not only does this give you the option of someone sleeping in your living room, but you can even open it up for additional seating.
It might not be as formal as a leather Chesterfield, but it's hard to beat when it comes to space. And, when the bed isn't unfolded, it takes up a lot less floor space and keeps the room nice and open.
Install Modular or Sectional Sofas
One of the best ways to incorporate more seating into your space is to choose modular sofas. Rather than a single piece, modular sofas are made up of smaller parts that you can put together to make your perfect sofa.
These are very versatile pieces that can be designed to fit both your living room and your seating needs. You can put them together a certain way, and then recombine them differently for certain occasions.
Modular sofas are especially great for corners of rooms because you can get the exact size you need. This kind of sofa also makes a lot of sense if you like to change the layout of your living room, or if your seating needs fluctuate
Incorporate Floor Seating Options
A fun way to get additional seating in your living room is to have some more casual floor seating. It's important to remember that couches aren't your only option and that you can also incorporate floor cushions, poufs, and bean bags.
This can help make your space feel casual, relaxed, and inviting. Floor seating doesn't gel well with very formal living rooms, but it can definitely still be stylish.
You can get a bean bag in a neutral color that fits in with your design and layer a complimentary blanket over it. Not only does this give you extra seating but it's also the ultimate comfy place to get cozy.
For floor cushions, they can double as decorative cushions on your sofa or bean bag for an element that's both practical and aesthetic.
Build Custom Window Seating
If you're renovating, or have a very specific design in mind, then it can be worth building custom seating to tie your space together. And nothing is better than window seats to transform your living room into something out of a magazine.
This works especially well if you have a window nook or bay window. However, a good designer and construction team can create the illusion of more window space if you don't have it already.
Getting a custom window seat built involves taking a lot of measurements, and then building the wooden seat. It's important to think about if you want storage space under the seat so that it can be built with that in mind.
It's crucial to make sure that the seat is strong enough to hold your body weight. If your home has an existing window seat, be sure to test it thoroughly before letting guests sit there.
A window seat is a wonderful opportunity to bring natural light into your space. You can also make it beautiful with carefully selected cushion colors and fabric to harmonize the space.
Embrace Unconventional Seating Choices
When it comes to populating your living room with furniture, don't get too hung up on the idea of normal seating. After all, how many times has someone gone into the kitchen and automatically sat on the kitchen cabinets?
So think outside the box, and, perhaps, inside the crate. Wooden crates make for great storage containers and seats and can lend a rustic charm to your space. They are versatile and lightweight, making them a good addition to any home.
But if that isn't quite your style, something like a vintage truck may be a better fit. This could be a family hand-me-down, or a great find at a thrift store, and can be polished up to provide an extra seat in your living room.
You can find these old trunks made out of both metal and wood, so there are lots of ways to customize them to your aesthetic. Anything vintage provides a sense of history and elegance to your space.
Benefits of a Moving Company

Moving can be an exciting yet daunting task, and if you've ever relocated to a new home or office, you know that it involves more than just packing your belongings into boxes. It's a process that requires careful planning, organization, and physical effort. This is... The post Benefits of a Moving Company appeared first on […]