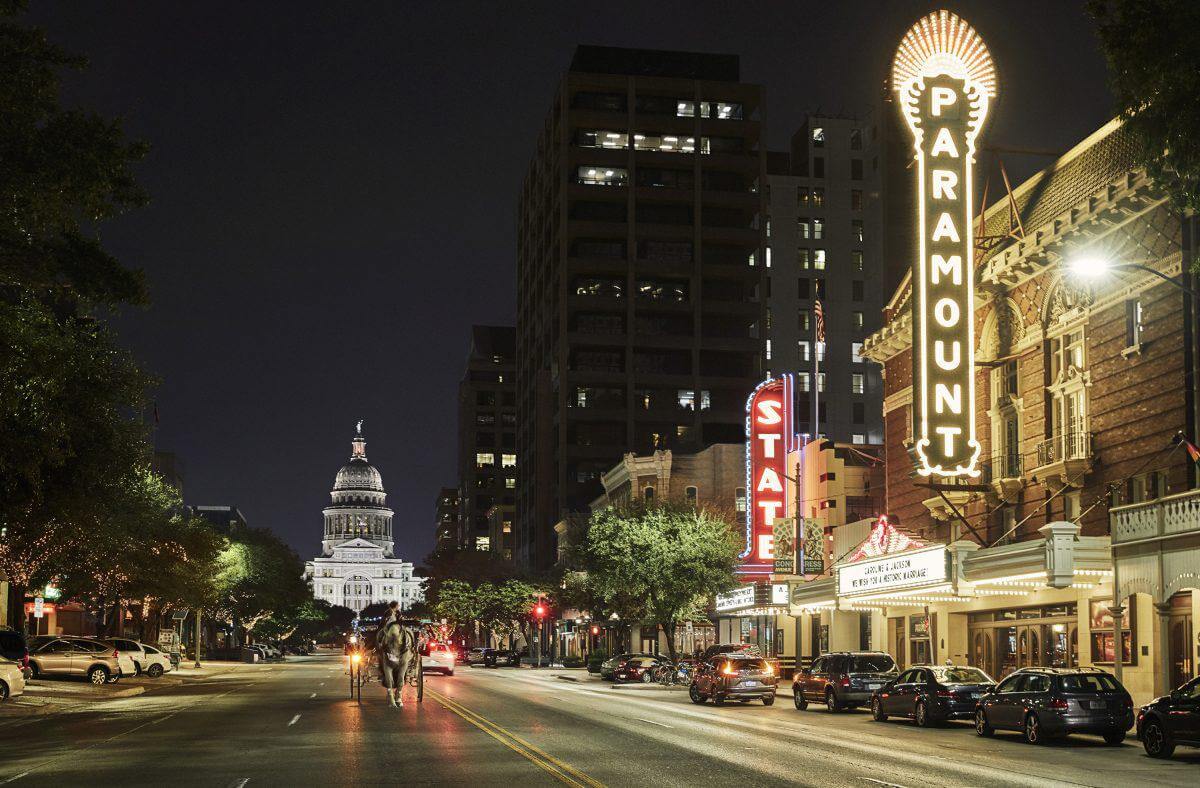 Texan summers are a part of Texas that all the locals are proud of. There are endless incredible sights to see, activities to take part in, food to eat, and places to visit. Sure the heat is going to feature in any list of the pros and cons of living in Texas, but that's a small price to pay when you take a gander at the list below. With experiences like this to have, it'll be barely noticeable.
Why Texas Summers Are Worth Moving For
Float On
What's the most relaxing way to spend a warm Texan summer's day? Lazing on a natural lazy river of course! Grab yourself some cool drinks, and head to one of the many rivers that meander their way through Texas. Frio River in Concan, San Marcos River in San Marcos or Comal River in New Braunfels all have helpful rental spots for your beautiful home along their banks that'll fit you out with tubes and all the equipment you'll need.
Explore The Cities By Water
If you're more of a city mouse but still want to take to the water there are still plenty of options. In San Antonio you can wander along the river walks and grab a river taxi, there's plenty of stunning architecture to take in. If you're more into the self-propelled vessel, hire a kayak or canoe on Trinity River in Fort Worth or Buffalo Bayou in Houston. Each has lots of rental options for all of the gear that you need.
Grab a SUP
If kayaking or canoeing sounds too much like a long sit down to you, head over to Jolly Rodgers Paddle Co. and hire yourself a SUP! Stand-up paddleboarding has become hugely popular and the crisp, flat waters of Lake Marble Falls offer the perfect spot for experienced SUPers and novices alike.
Hike To Texas' Highest Point
Texas is just a huge flat state, right? So it can't take much to climb to the top of it! That's where most people are mistaken. The Guadalupe Mountains National Park proves just how mountainous Texas can be, including the formidable El Capitan peak amongst 5 others soaring to 8,000 ft. If you're into hiking, try tackling the Guadalupe Peak trail which is 8.4 miles.
Explore the Lower Colorado River Parks
Not far from Austin lies the Lower Colorado River Authority parks, all 41 of them! The huge 11,000-acre area offers recreational water activities, hiking, horseriding, bird watching, and relaxation while you watch movies or play songs. Lake Buchanan is the huge lake that is the jewel in the crown of the Highland Lakes. There are a number of spots all around the lake where you can hire various watercraft, just pick your spot in advance.
Get Your Fill Of Barbecue
There are few places in Texas that won't satisfy that barbecue hankering but Lockhart is probably one of the best places to head for. Proclaimed the barbecue capital of Texas by the House of Representatives in 1999, Lockhart feeds barbecue to around 250,000 people a year. Blacks Barbeque is one of the oldest family-run barbecue restaurants in Texas and is well worth a visit. Chisholm Trail Barbeque, Kreuz Barbeque, and Smitty's Market are also must-visit locations. Our suggestion is to head for all of them!
Drink a Dr. Pepper float
Texas is the home and birthplace of Dr. Pepper! If you're a fan of the legendary soda then you can't miss the museum dedicated to it in Waco. While you're visiting you should dive into the diner on-site and treat yourself to a traditional Dr. Pepper float, made complete with Blue Bell ice cream. If that's not enough there are plenty of chili dogs waiting for you too.
Take yourself out to the ball game
America's National Pastime has its fair share of opportunities to be viewed and enjoyed in Texas. You'll be lucky to grab yourself a ticket to a Houston Astros game but the atmosphere and quality of MLB can't be missed. That said, there are some incredibly enjoyable minor league teams and stadiums that offer just as much fun. Take for instance your chance to ride a lazy river at the same time as watching the Frisco RoughRiders at the Dr. Pepper Ballpark!
Fort Worth Stockyards
They call Texas cattle country for a reason and Fort Worth offers a great variety of historical activities to see how this state made the most of the Wild West. Fort Worth itself had the largest of all the stockyards and they can still be visited today for a real feel of what life was and still is like. Watch a rodeo live and also see the two cattle drives that happen every day.
Key Takeaways
The thing about Texas is that this list is just the start. There are hundreds, even thousands of exciting and fun activities that you can take part in and enjoy. Far too many to enjoy in just one summer. Moving to Texas and exploring everything year after year, now that's living.
The Energy-Efficiency Advantages of Vinyl Window Replacement

Windows are more than just portals to the outside world; they play a significant role in determining the comfort and energy efficiency of your home. If you're looking to improve your home's energy efficiency, consider the advantages of vinyl window replacement. In this article, we'll... The post The Energy-Efficiency Advantages of Vinyl Window Replacement appeared […]