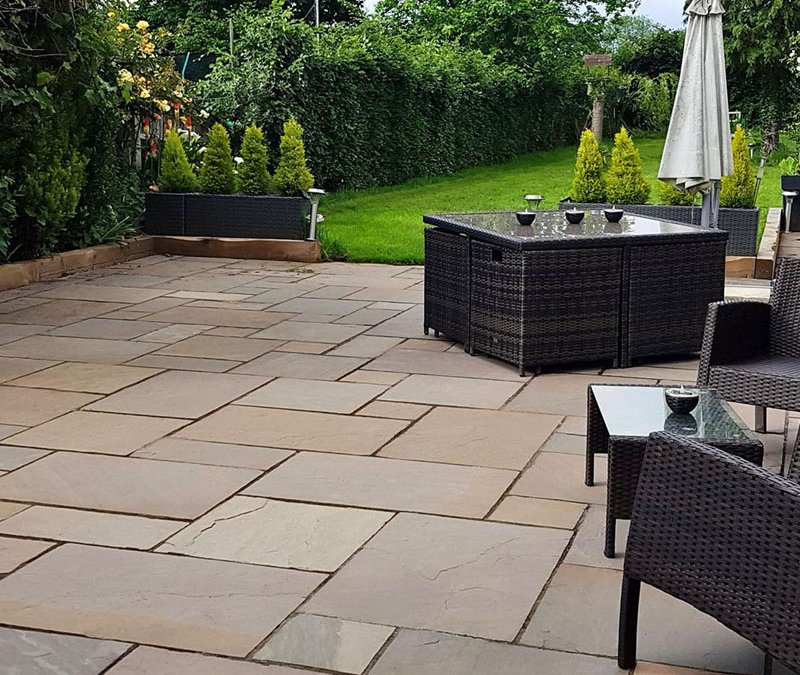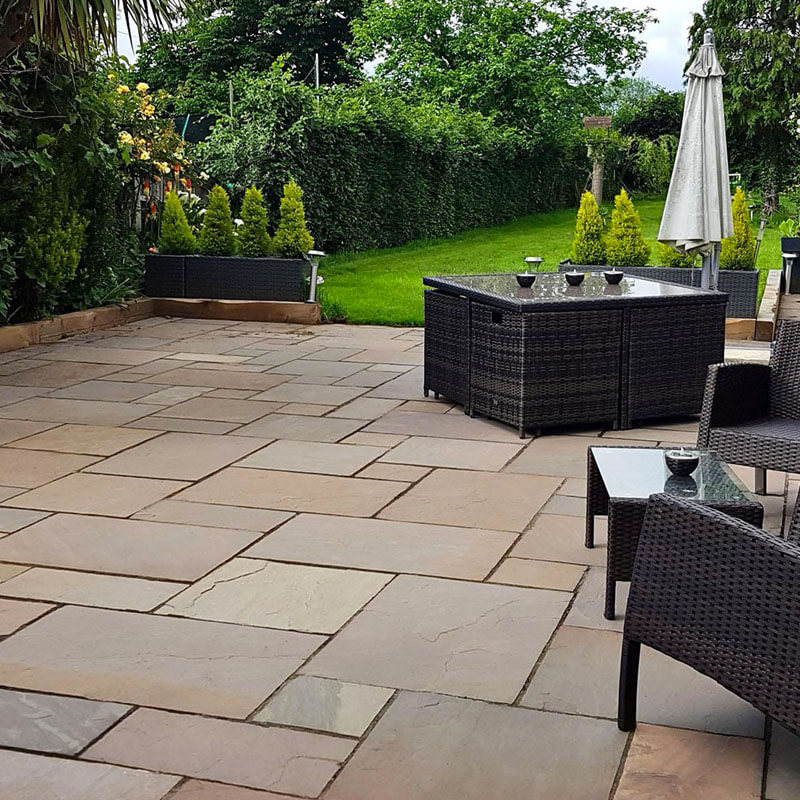 The best outdoor spaces have quality investments put into them. After all, you can't expect to have a beautiful front or backyard if you don't put the money and effort into it.
One way to amp up your outdoor space is to have a non-slip paving material installed. Below are some of the best options for paving materials to properly amp up your space while adding value to your property, beautiful aesthetics, all while being safe to walk on for you and your family. It can't get much better than that!
Sandstone Paving
Add a bit of texture to your outdoor space by opting for riven sandstone paving, or consider a smoother approach with sawn sandstone. Either way, sandstone offers a sophisticated, gorgeous look with its natural coloring and sleek, modern aesthetics.
Why else should you choose sandstone for your non-slip paving material? Sandstone looks great whether dry or wet, retains its beauty well over the years, is highly durable, and is low maintenance.
Sandstone pavers are most ideal for covered patios and other areas where it won't be exposed to large amounts of water. This is because sandstone is highly porous, which in turn, makes it less resistant to damage than some other paving materials.
Permeable Paving
For those looking for a paving option for their driveway, a pathway, or around trees, permeable paving is a great option. Due to its crushed rock base, this pavement option allows water to infiltrate through.
StoneSet Permeable Paving, while naturally costs more than its traditional paving counterpart, offers great durability and can last up to 40 years. Depending on the permeable paving you opt for, you have the opportunity to save money. Choose wisely!
Granite Paving
If you don't mind spending extra for your non-slip paving material, granite paving is a great consideration. It costs more than, say, sandstone paving, but it offers a beautiful finish with the capability of beading water. Long-lasting and resilient, granite paving is great at handling abuse over the years and is quite resistant to scratches.
Another great thing about granite is that even when wet, it isn't super slippery. This makes it an ideal option for households with children, elderly folk, and pets.
Porcelain Paving Tiles
Porcelain paving tiles offer endless options for aesthetics, whether you're looking for something traditional, contemporary, or modern. With so many different styles, textures, and colors to pick from – along with being weather-friendly, being stain- & scratch-proof, and offering great strength – porcelain pavers are a great pick for many people.
This paving option is perfect for around swimming pools, walkways, balconies, and rooftop terraces. Go for a nice wood-like porcelain paver, or consider a traditional tile look. The opportunities are endless when it comes to customizing your space!
Conclusion
Selecting a non-slip paving material can be difficult. With so many options at hand, you may seem overwhelmed. In the end, it comes down to your budget, the aesthetics you prefer, and features you're going for. The good news is, there are many material options that are strong, long-lasting, and slip-resistant, making them perfect for any outdoor space.
Andres Walsh
My name is Andres Walsh and as far as I can recall, I have had only one passion in my life – a love of fixing things! Growing up, my friends and even my family members called me "wrench." The nickname has somehow stuck even through to my adult life.
Related posts
How to Find a Good Locksmith in Germantown, MD | Tips You Need to Know

Choosing the wrong locksmiths in Germantown could put you and your family at risk. This is why you shouldn't just choose the first 24-hour locksmith you find. Whether you need to install a new high-security system or change a broken lock, ensuring your service provider... The post How to Find a Good Locksmith in Germantown, […]