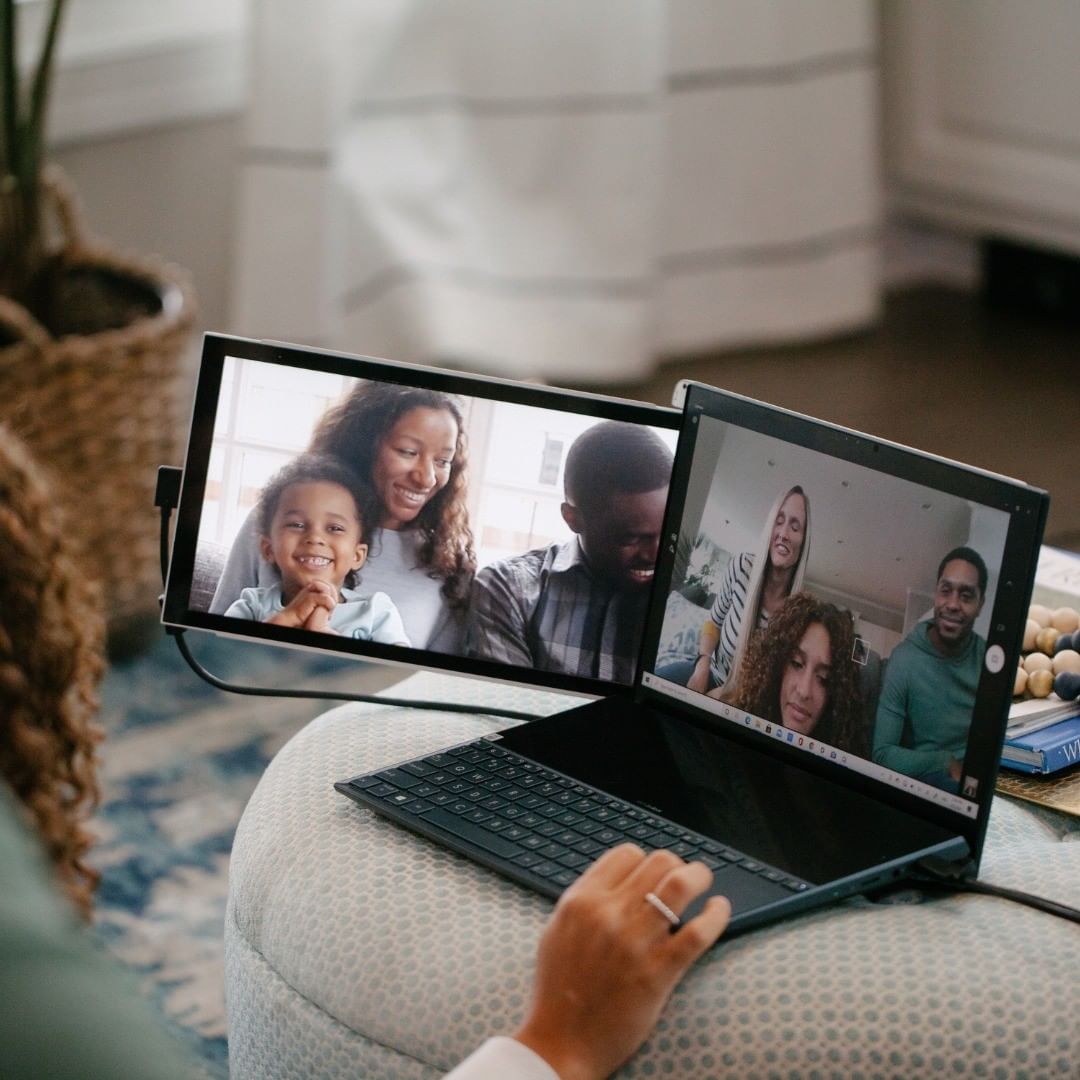 Dual monitors have revolutionized workflows, proving to be a hallmark advantage to professionals who read lines upon lines of code daily, create and manipulate graphics, or keep a hawk's eye on the ups and downs of the stock market.
But is it a good idea to invest in it?
The answer is a resounding yes, given that Jon Peddie Research has shown it brings an exponential boost in productivity—up to 50% in some cases! Duex Plus portable second screen for laptop will undoubtedly take your setup to another level.
Are you wondering what's special about it? How can it truly impact your workflow or gameplay?
We won't beat around the bush. This laptop accessory is a want, not a need because it doubles working screen space in an instant.
As for why road warriors will benefit from it, read on!

It Connects in a Snap
This plug-and-play solution connects via a DisplayPort-enabled USB-C port, a connector that delivers tons of advanced capabilities. It has ultra-fast video transmission, power delivery support, and charging capabilities and is compatible with USB-A, HDMI, etc.
As a bonus, you won't have to deal with the data bandwidth cap that comes with older ports, so it's perfect to use with multiple devices!
It Has Superior Compatibility
This setup works with 13 to 14-inch laptops powered by macOS and Windows operating systems. It also pairs well with Android (Samsung Dex only) to provide a more comfortable view of apps and documents on compact mobile devices.
So you can view and edit multimedia and write long texts without straining your eyes. You are ensured precision and accurate detail, as you're not held back by the small screen size.
Apart from productivity, it is a must-have for gamers and streamers. Because this portable monitor for laptop is compatible with Nintendo Switch, you can use it to automatically expand footage without corrupting the video quality or facing the risk of impending blackouts. All of these benefits, and you don't need extra cables!
It Is Backed by Warranty
This setup, along with its brother Duex Lite, had 3,956 backers on Kickstarter who pledged $1,036,025 to bring this baby (a productivity monster will be more apt) to life.
So, you can be confident of its tremendous potential.
But, to give you peace of mind, we offer an extra six months in addition to the limited one-year warranty that applies from the date of purchase. All you have to do is register your product within 45 days of purchase, and you're set!
It Is Kind to Your Eyes
With a 13.3 inch 1080p full HD display, this attachment aims to mimic the quality and crispness of your main laptop—don't let anyone tell you otherwise. After all, it is the standard for most monitors and gaming devices.
So, you can be confident it will offer a superior viewing experience.
For an even better effect, we've armed our devices with an eye care mode that reduces the amount of blue light emitted to keep eye strain and dry eyes at bay. And because the brightness is adjustable to 300 nits, you can further tweak the settings to avoid eye fatigue, blurred vision, headaches, and spasms.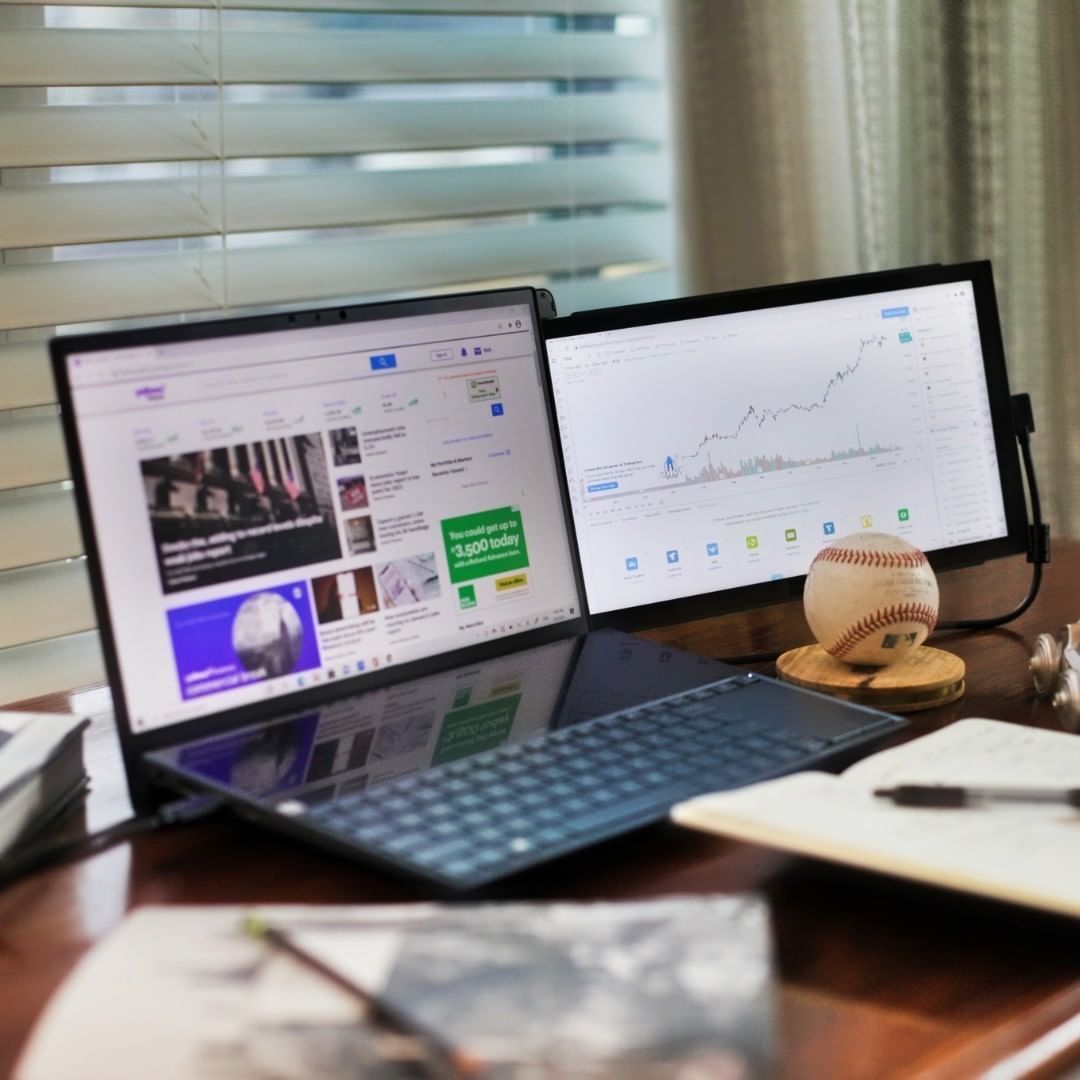 It Won't Break Your Back
Prolonged computer use can lead to back pain and other musculoskeletal issues—research has been pretty clear on that front. It's why a lot of people use height-adjustable desks, which reduce upper back and neck pain by 54%, improve mood, and reduce the time spent sitting by a staggering 224%!
We understand how this can impact your health and productivity, so we gave our product a flexible mounting system. This means you can attach it to your screen however you like to achieve maximum comfort. You can keep it in landscape mode to keep toggling at a minimum, flip the screen 180 degrees to the back for presentations and teamwork, or just keep it in portrait mode to benefit from the larger font size.
Factor in an auto-rotation sensor that automatically adjusts the orientation of your device, and your work life will become a breeze. Plus, it only weighs 1.3 lbs, so it's easy to carry around no matter where you are in the world!
Elevate Your Workspace with Mobile Pixels
Check out our website to unlock convenience and superior functionality with this portable monitor for laptop, now available up to 50% off, no code needed.
The Energy-Efficiency Advantages of Vinyl Window Replacement

Windows are more than just portals to the outside world; they play a significant role in determining the comfort and energy efficiency of your home. If you're looking to improve your home's energy efficiency, consider the advantages of vinyl window replacement. In this article, we'll... The post The Energy-Efficiency Advantages of Vinyl Window Replacement appeared […]