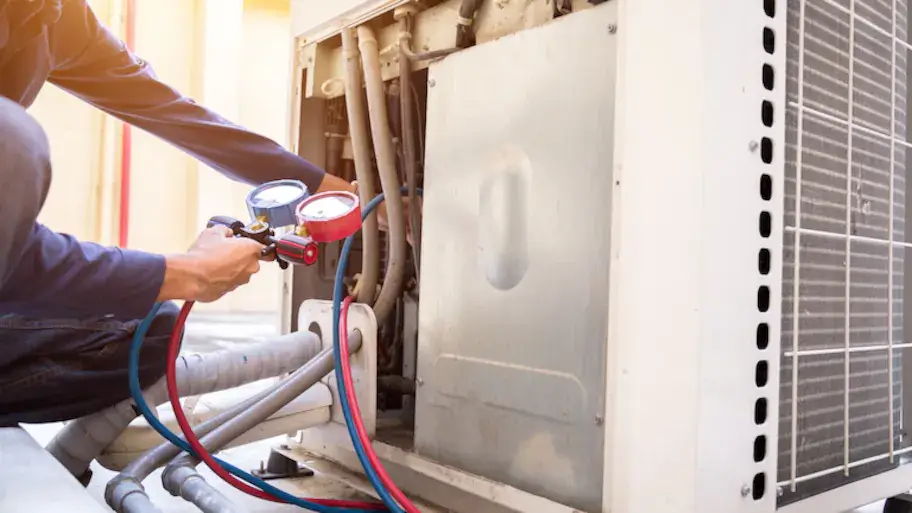 When looking into home improvement and having an air conditioning unit or putting in a new HVAC system, or even repairing what you have in the place you just purchased there are things you may not have considered. Such as how to maintain the unit, how you install the unit, and what the best type of HVAC unit is for your needs.
You could get someone out to do everything for you but if you are looking to save some money you might want to do some of these things yourself, some things have to be easier than they look, right?
Installing and Maintaining
To start with, it can be a good idea to check out different companies that offer repair services, maintenance services, and installation services, as some of these things you will be better off getting a professional to do. If not, you may be able to find a blog. Temperge blog, for example, in this blog professionals will give hints and tips on how to do some of the tasks you may think look difficult but that you may be able to do at home, with the right guidance from professionals.
For example, the Temperge blog advises you to get a professional in to install your HVAC or air conditioning unit. They explain how to measure and pick a suitable unit for your home and advise getting a professional, such as themselves, to fit it for you. In this same blog post, they discuss how you can maintain your unit, and this is a service that they, as a company, offer for a fee. But as this is something you could do yourself, if you feel confident enough, you could save yourself some money.
Best type of unit?
When we look at what the best unit is, it depends on what were looking for. Each company may give you a different idea of what they deem to be the best specification or model. Some people tend to forget when looking for an HVAC for a home that bigger is not always better. Having a unit that is too big for your home can cause more issues than you would imagine, and it is also more difficult to repair and maintain.
You can, by looking at different professionals' blogs, see what they recommend and if that applies to your home. For example, if you have a small apartment, you will not want to get an air conditioning unit suitable for an office building. But having the option of a small portable unit that is recommended by a professional that is more suited for the space you live in would be a better choice.
Summary
When we look at upgrading or improving our home, it can be easy to decide we know what we are doing and go for bigger is better. However, doing some quick research and looking at what professionals advise could save you time, money, and effort in the future.
Plus, who does not like free advice from a professional who knows what they are talking about?
Benefits of a Moving Company

Moving can be an exciting yet daunting task, and if you've ever relocated to a new home or office, you know that it involves more than just packing your belongings into boxes. It's a process that requires careful planning, organization, and physical effort. This is... The post Benefits of a Moving Company appeared first on […]