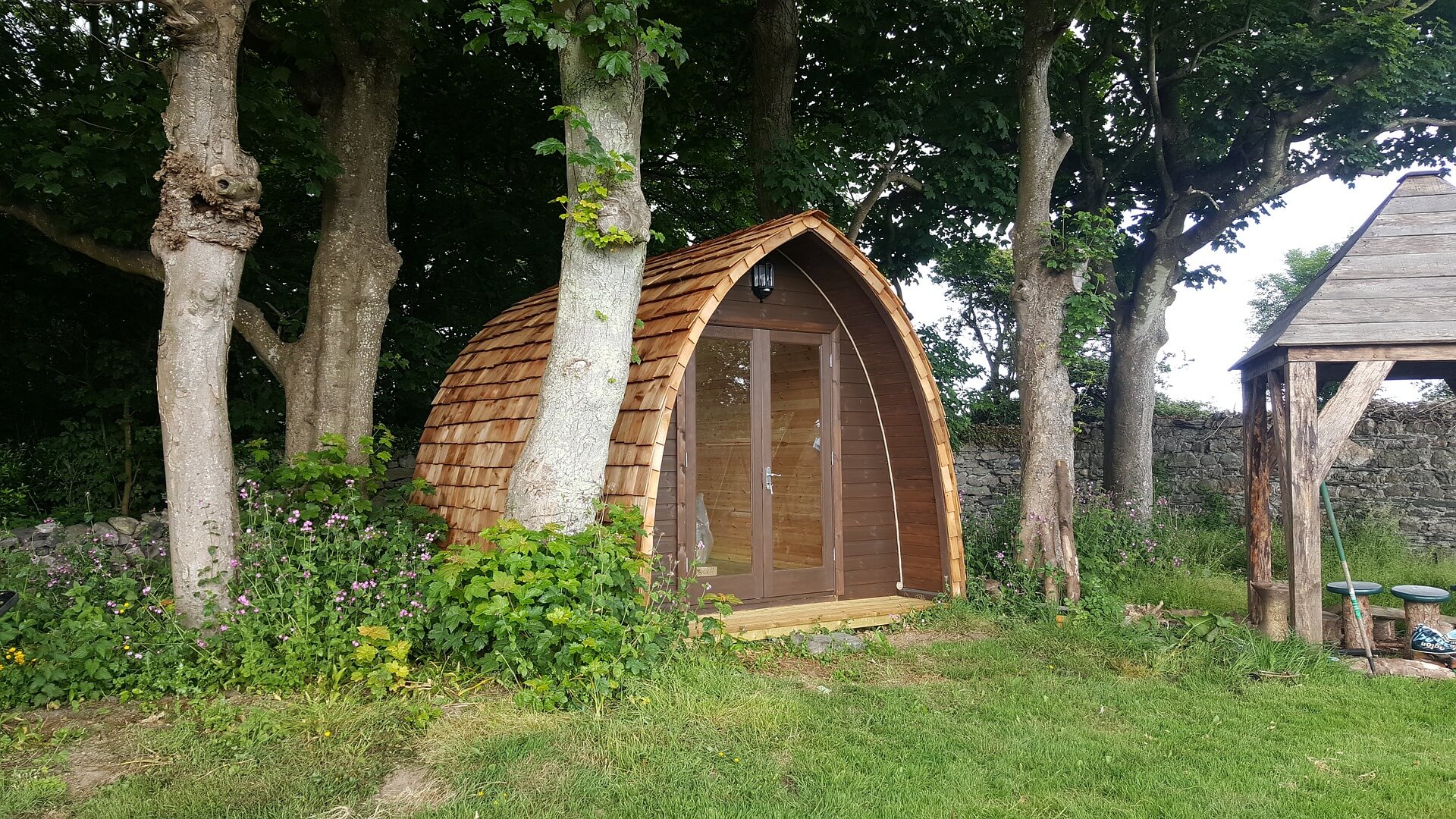 If you are a dedicated worker who enjoys the great outdoors, then you've come to the right place. We all eventually get tired of the same old office building in the city, and now is the time to change things up and move your office to a more peaceful location. Having a garden office has many benefits including you watching your favorite movies. First of all, you can get the best of both worlds. You can combine office work and gardening, and be more active during your breaks. This will also save a lot of time since you won't need to drive to work and get stuck in traffic jams, instead you'll get to spend more quality time with your family. Having a garden office gives you the benefit of dividing home and work, so instead of turning your bedroom or living room into an office, you'll have a separate space.
There are many great garden office choices and designs that are sold pre-made, but it's also possible to build it yourself.
Construction
Every single building needs a sturdy base. Larger buildings such as cottages or suburban houses need a more complicated foundation, whereas a garden office just needs a concrete slab. When making any type of foundation, the first thing that you should do is find the right place. The flattest area with no hills, bumps or slopes will work best. If your land does have a relief, then it's important to make a flat surface for the foundation. Once you have a clean and flat area, start making a concrete slab. It's crucial to use the right grade of concrete that is suitable for this type of construction. Higher grade concrete is more durable and will last for many years.
Consider all the factors that have to do with the placement of the office. Think about which way it will be facing, where the entrance and windows are going to be. Keep in mind that you'll also need to figure out the electrics, but in this case, it's better to hire a professional. Making a structural plan or blueprint of the future office will help you figure out where each part is supposed to go.
Most garden offices are made from eco-friendly materials. Wood has many advantages when it comes to construction. It's easy to work with and can be assembled quite fast. Depending on the thickness, wood can also work as a natural insulator, so you don't have to worry about insulating the walls. You can make a log-cabin style office by stacking logs one on top of the other, or making the walls out of wood, then lifting and assembling them. Don't forget to make cut-outs for the windows and door.
Since the base is made from concrete, the floor will need to be insulated. The easiest way to insulate floors is by using foam-board. This material will keep the building warm, so you can enjoy working in your office in the winter. These foam boards are placed between the wooden structure of the floor base and glued in place with a special adhesive. Smaller board pieces can be sealed with spray foam.
Now, moving on to the roof. The base of the roof is made from long wooden beams. Your roof design must be done according to the initial floor plan. When choosing the roof style, you should also consider the climate and weather conditions. Some garden offices have a flat roof, which gives the office a modern and sophisticated look, but if you live in an area where it often rains, it would be more reasonable to have a triangular roof and have a drainage system installed, so you won't have any water damage on your ceiling.
Furniture
When you are done with construction, it's time to design the interior of your office that can make a space for home decor blog. This is where you can get creative and make the office extra cozy. Every office needs a comfortable work desk, a chair, and a cabinet to store all of your important documents and papers. You can paint the walls any color you like or leave the wooden walls as they are for an authentic and rustic style. Decorate your office by adding some potted plants, so you can be surrounded by lush greens indoors and outdoors.
The Energy-Efficiency Advantages of Vinyl Window Replacement

Windows are more than just portals to the outside world; they play a significant role in determining the comfort and energy efficiency of your home. If you're looking to improve your home's energy efficiency, consider the advantages of vinyl window replacement. In this article, we'll... The post The Energy-Efficiency Advantages of Vinyl Window Replacement appeared […]