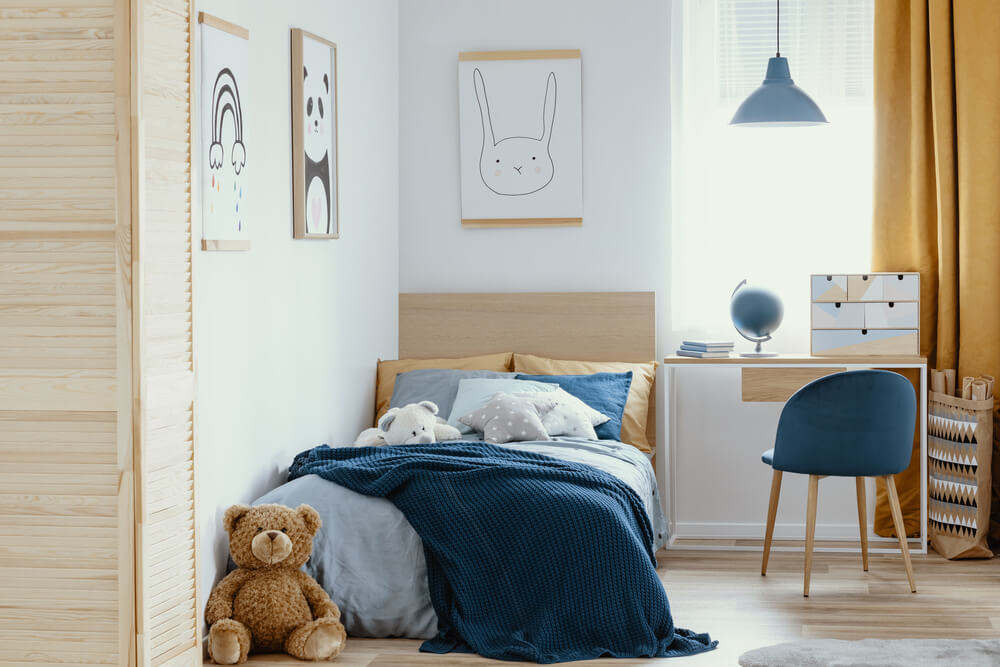 Whether you're living by yourself and styling your bedroom or sprucing up the guest room, this article will give you insights on how to elevate the style of your single bed. After all, small bedrooms can look as sophisticated and plush as spacious master bedrooms do. It's all about a creative mindset and implementing some effective strategies.
If you prefer single beds to larger ones, there's really nothing wrong with that. In fact, give it the best single mattress, cozy and comfortable bedding, and more accents, and you can definitely achieve a five-star hotel bedroom experience.
The key is to apply these valuable tips in styling a single bed.
1. Find The Best Single Mattress
Mattresses play a significant role in how well people sleep, yet many ignore their importance and continue to use mattresses that aren't comfortable or supportive enough. Sleeping better is made possible when you invest in a new mattress for your single bed. When making a major purchase, you want to be sure you make the right choice.
There are several factors to consider when shopping for the right mattress. For instance, side sleepers should go for medium soft to medium-firm mattresses, as these can make their impact points more comfortable. However, those with a habit of sleeping on their stomach or back should go for medium-firm to firm mattresses.
Another consideration is the type of mattress available in the market today; There are usually five types: airbed, hybrid, foam, innerspring, and latex. The key is choosing the material that's most comfortable for your body.
2. Incorporate Layers
A cozy bed can be made more comfortable and luxurious by adding a few layers. Contrary to popular opinion, it's okay to incorporate layers no matter the season. An inviting and comfortable bed is styled with layers. And this is one great way to make a stunning bedroom makeover.
Create depth and contrast by choosing neutrals and cozy textures. Your duvet should be placed on top of the sheets, followed by a light cotton coverlet or quilt. One nifty trick is to fold your duvet halfway to show off your pillows and other textured linens.
However, in winter, you can go for heavier and thicker duvets and quilts as they're necessary to overcome the cold. As for summer, you can always switch them up with lighter linens and a duvet.
3. Go For A Quilt And Cover One Size Larger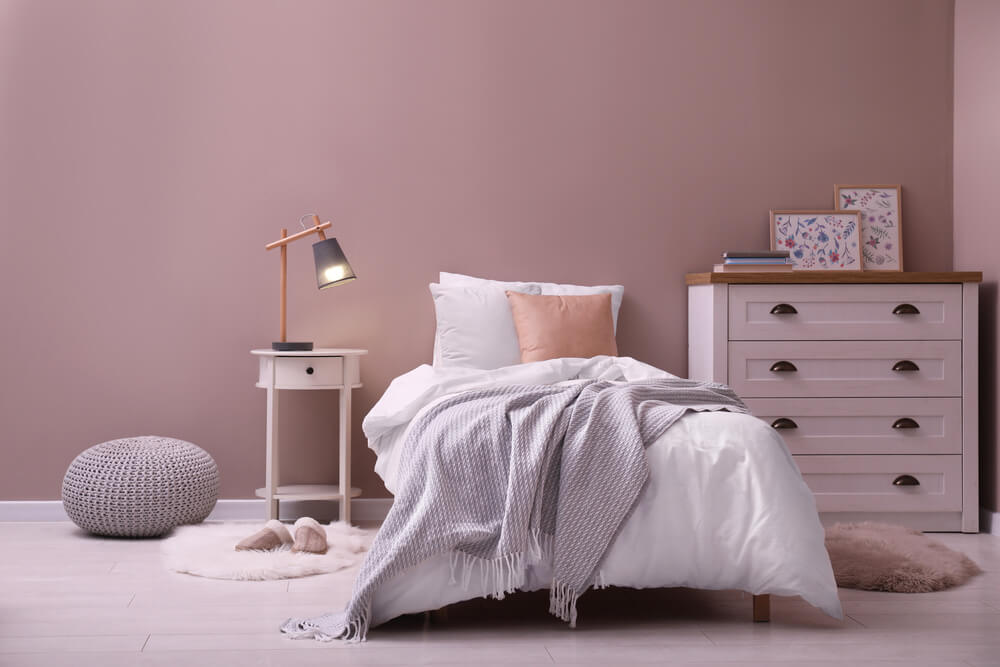 One secret technique in designing a single bed is to go for duvet and covers that are one size larger. This allows you to make more adjustments and modifications to them. By doing so, you can ensure it fully covers the mattress underneath your bed and drapes over the edge.
Aside from giving that luxurious outcome, it's also more comfortable to be under bigger sheets. The result is more coverage and a cozier feeling.
4. Consider A Reversible Duvet
In order to make the most of your duvet cost, consider getting one that comes in reversible designs. A reversible duvet cover is ideal if you like to switch up your bed's look frequently. This smart tip allows you to maximize the use of a single duvet.
Because the front and back have different colors and patterns, you can switch them anytime. Additionally, when the top of the duvet cover is turned down, it adds a dainty look to your bedding.
5. Diversify Your Pillows
Finally, you should consider your pillows as these are important elements to style a single bed. Despite having a smaller bed, placing more than one pillow is acceptable. Go for two small-sized pillows and put them on each side of the bed.
One great way to elevate the styling of your pillows is to go for pillow shams instead of standard pillowcases. They come with an opening at the backside instead of the sides. Go for shams that match your linens to give your single bed a more expensive feel.
Don't be afraid to add more cushions and pillows to your single bed. As long as the sizes work together, your bed won't feel too crowded with them. Learn to balance their size and number, and you're good to go. Also, don't line them up in one row. You may prop two against the headboard, then place one more in front.
Conclusion
As mentioned in this article, a single bed can be styled in different ways. Choose your mattress, duvet, covers, and pillows carefully, and you'll achieve a high-grade bedroom similar to expensive hotels and resorts. Also, go for a color combination that will tie these various elements together to elevate the style of your single bed.
Homeowners Guide to Black Mold Removal in Toronto

Learning that you may need black mold removal can be outright scary for many homeowners. Black mold is also known as toxic mold, which has been portrayed in the media as a threat to people, animals, and children. The truth about black mold is a... The post Homeowners Guide to Black Mold Removal in Toronto […]