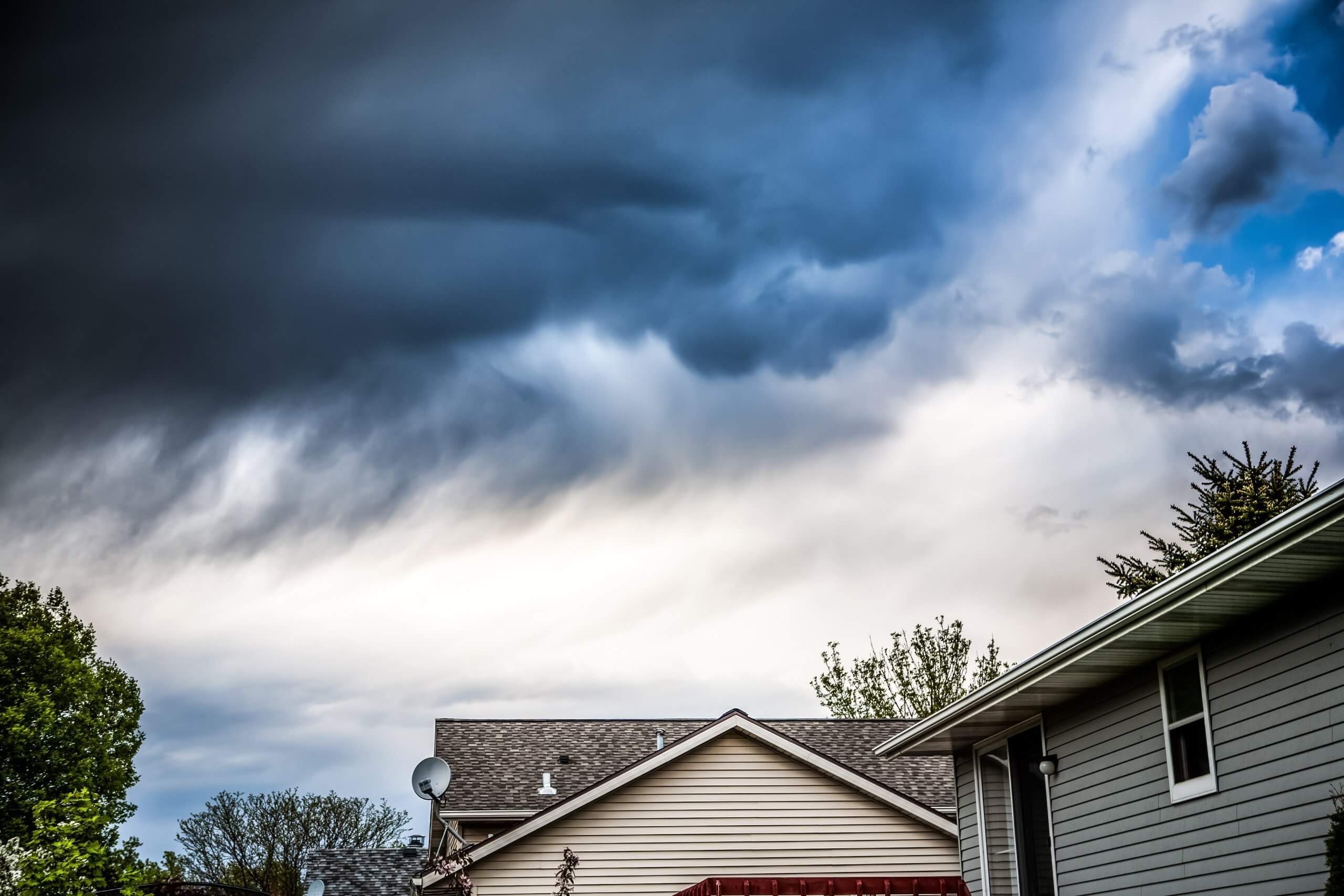 Your roof must be ready when the stormy season starts. Regularly checking the top is beneficial, but getting ready for a storm needs further measures.
The Weather And Your Roof
Severe weather conditions may be a homeowner's worst nightmare since it's the main reason for the roof's deterioration. The sun may cause shingles to crumble and paint on the gutters to fade. However, heavy winds may pose a risk of flying debris. Also, severe rainfall may cause flooding and havoc to your roof.
In regions predisposed to extreme weather, such as hurricanes and hailstorms, storm damage may be devastating. Snowstorms could also be destructive. The snow's weight may cause structural damage to the roof and ice dams may trigger a leak in your home.
Roof Preparation For Storm Season
It may seem as if there's little you can do to safeguard your roof from a storm. This is why other homeowners just wait it out and expect the worst. However, if you plan for storm season, wreckages to your roof may be avoided or at least minimized.
Here are some ways to get your roof ready for storm season:
1. Schedule A Roof Inspection
Regular roof checkup is critical to extending the life of your roof. It's particularly necessary before the stormy season starts. Routine maintenance enables you to identify issues before they cause significant damage.
If you haven't had your roof examined for quite some time, contact a reputable service contractor, like Bearded Brothers Roofing & Restoration. These professionals are capable of doing a comprehensive examination to resolve any potential problems that may be discovered.
Before the scheduled inspection, circle around your house and look for roof damages like broken or missing shingles. If shingles are missing or broken, wind and rain may reach the protecting layers of the roof. Thus, you should take note of it and inform the contractor beforehand.
2. Clean The Gutters
Gutters are designed to divert water away from the house to minimize deterioration on the roof. This also reduces the likelihood of widespread water leaks.
Clogged gutters obstruct the movement of water away from your roof. This results in water pooling up on the roof and beneath the shingles, where it could eventually seep into your house. Punctured or crooked gutters also hinder the movement of water to the drains, causing water to accumulate within the gutter. Additionally, gutters that have become clogged with wet leaves and twigs may detach from the roof and collapse.
To safeguard your roof, clean your gutters regularly and reset your thermostats whenever required. Also, installing gutter screens may prevent obstruction from blocking your downspouts.
3. Trim The Trees
During a storm, it's very usual for trees to fall. Heavy winds could break nearly anything, even a tree's deep roots. Hence, you may want to remove any big trees close to your house. While having shade is wonderful in the summertime, having a tree fall on your roof during storm season is far less comforting.
Moreover, you must prune branches that reach over your roof. A tree limb doesn't need to land on the roof to create problems. When swinging in the wind, any limbs that rub against the roof may cause significant damage.
As a tip, prune your trees at least once a year and keep branches at least six feet off the roof. This reduces the danger of breaking branches and keeps leaves away from your gutter.
4. Fix Loose Or Damaged Roofing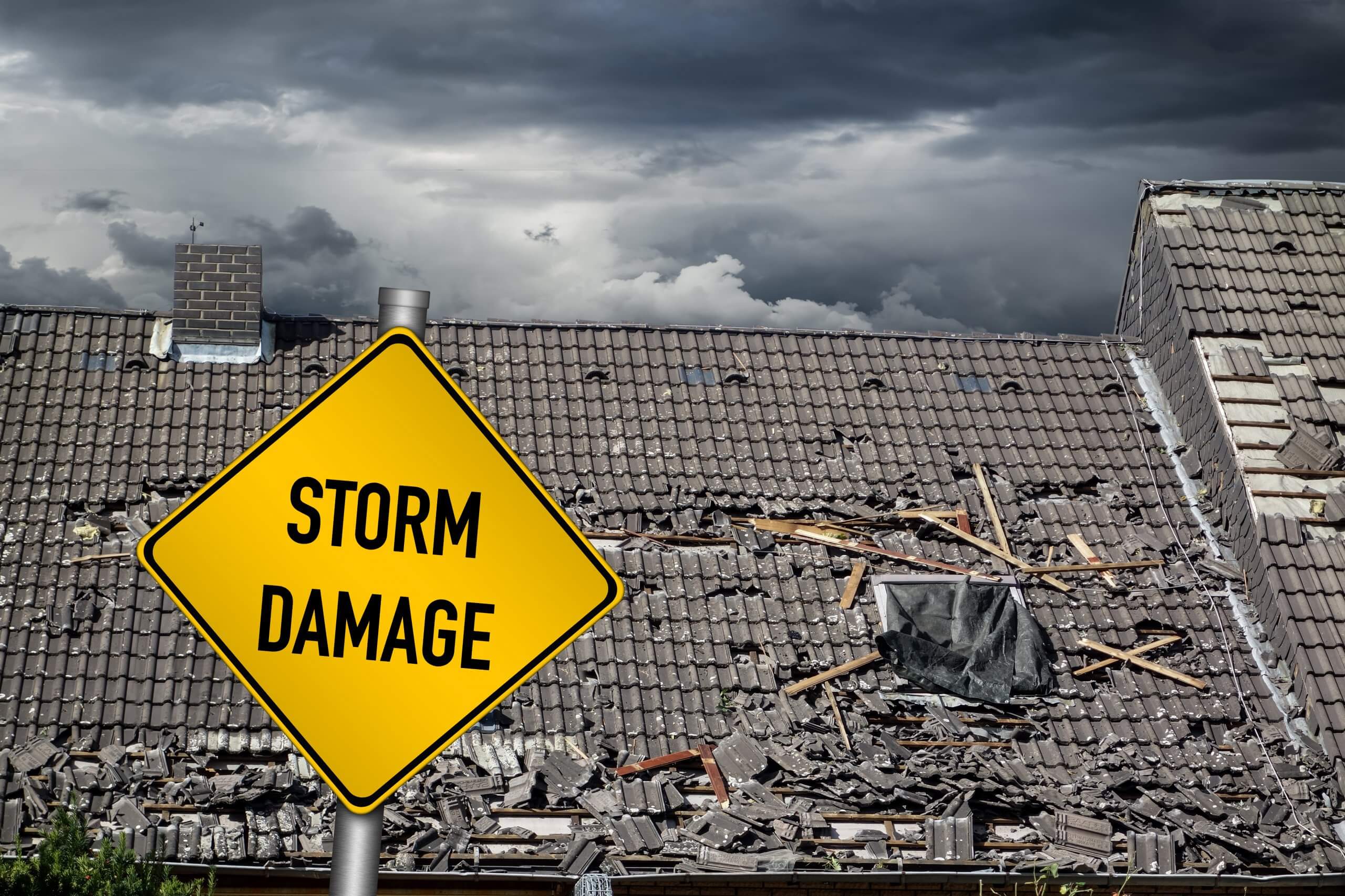 When a storm hits, a defective shingle or roofing may fall away. These roofing materials may cause additional harm if they get detached and become projectile. It also exposes your house to harm since the roofing that covers it is gone.
Do note that your roof is the house's primary line of protection. So, you have to make sure it can withstand a storm. A roof checkup would likely identify any loose roofing. Thus, before storm season, make sure any loose roofing has been repaired.
5. Keep A Tarp On-hand
Due to its versatility, a tarp is a must-have during storm season. It may be placed on top of the roof to provide a protective barrier against heavy rain or wind. It could also protect the roofing from flying debris and branches.
High-quality tarps could also offer protection against impact and are constructed with tear-resistant fabrics. Consequently, it's an excellent choice for covering windows with leaks or cracks.
6. Cover Your Skylight
Skylights are particularly prone to shattering during a storm. Since they're constructed using glass, they could be easily broken or even blasted off the house.
Skylights often lead directly into the home. If there's no protective skylight cover, it may instantly cause significant damage. To avoid wreckage during a storm, take special measures for skylights.
7. Secure Loose Items Around The House
Flying debris is among the most serious hazards associated with storms, especially with regard to the structural stability of the roof. Outdoor furniture, lawn ornaments, and any other unsecured objects surrounding your home may all be flying debris in windy conditions. Secure those things to stop them from causing harm to your roof or to your neighbor's roof. This is particularly crucial in regions prone to storms and tornadoes.
Flying debris has the potential to shatter windows and cause an abrupt shift in pressure in your house. The increased wind velocity within your home may also jeopardize the integrity of your roof or pull it entirely off.
8. Review Your Insurance Policy
Take a look at your insurance coverage. Be sure that you understand the scope of the document and that it's up-to-date. Put the home warranty and insurance document in the same place to facilitate easy retrieval.
Additionally, take photographs of the state of the roof prior to and following the storm. Having evidence of the extent of the storm's impact may hasten and guarantee the approval of your claims.
Final Words: After Storm Care
As a result of your preparation, your roof will remain intact despite a heavy storm. However, there are still measures that you should take to ensure you'll get back to your normal life, like the following:
Performing a visual inspection of the roof for damages
Examining the inside to see whether there are any fractures that are either invisible or difficult to detect
If necessary, contacting a specialist to begin the repair
Preparing for storms is essential for every homeowner. This is because roof damage may be catastrophic and expensive, which often necessitates the replacement of the whole roof. Being prepared may help you prevent many problems in the long run.
Homeowners Guide to Black Mold Removal in Toronto

Learning that you may need black mold removal can be outright scary for many homeowners. Black mold is also known as toxic mold, which has been portrayed in the media as a threat to people, animals, and children. The truth about black mold is a... The post Homeowners Guide to Black Mold Removal in Toronto […]