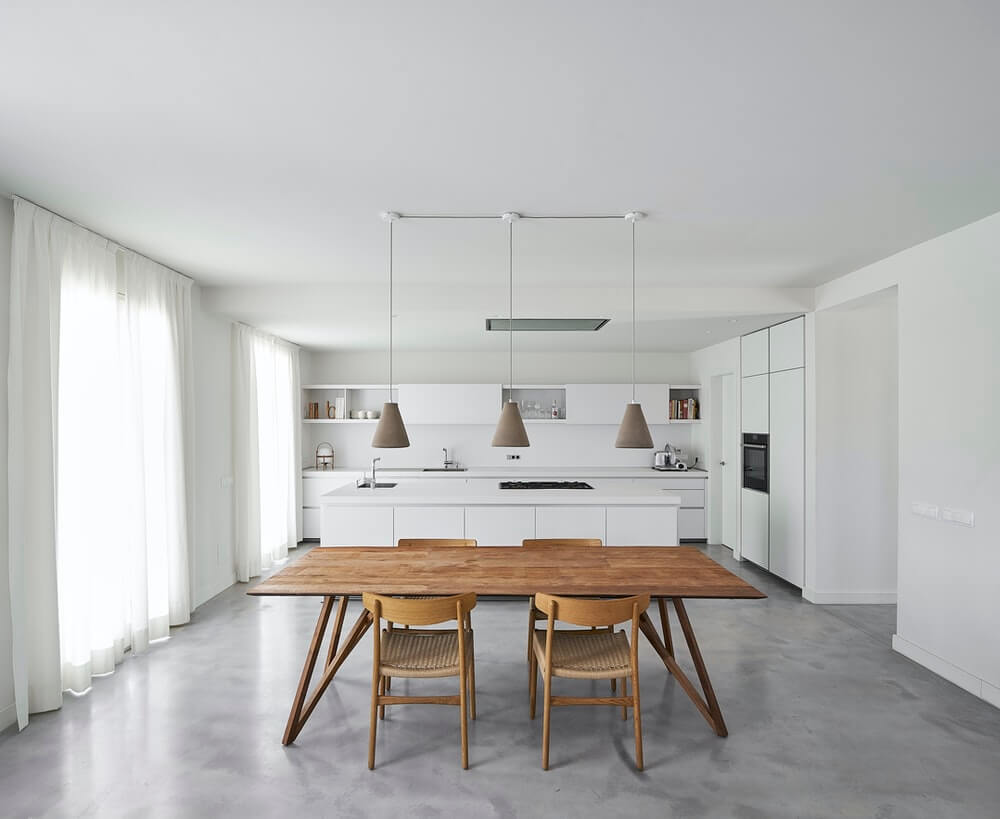 The origins of Passover are told in the Biblical book of Exodus. It tells a story of Israelites suffering in Egypt, bound in chains and slavery for years. That was until God instructed Moses to ask the Pharaoh – the ruler of Egypt at the time that was inflicting the endless misery of Israelite slavery – to set the slaves free. His rejection of the offer signalled the start of ten consecutive plagues that tore through Egypt.
But Israelites were spared his wrath by being told to mark their doors with the blood of a sacrificial lamb that would create the Passover offering so that God would Passover their homes and offer mercy.
That's the Passover tale – one that's been celebrated ever since. But the traditional meaning can have a modern-day twist in the form of the Passover seder table. Read on for your modern Passover seder table guide.
Traditions With a Modern Twist
There's one thing that – whether thinking traditional or modern – will always take center stage on a seder table: and that's the seder plate. Over the years, seder plate designs have moved further away from simplistic and traditional and more towards modern and creative. You might like to buy seder plates at Judaica Web Store by designers like Jordana Klein, Dorit Judaica, and Laura Cowan. They feature designs that move away from the traditional round seder plate towards bold colors, unique shapes, and creative designs with thermostats and walls.
Forget Uniform Designs and Embrace Personalization
A seder table doesn't have to feature uniform designs and a perfect layout – some items, however, must be present at a seder table. There's the Haggadah, three pieces of Matzo, individual wine glasses, a cup of wine for Elijah, and, of course, the seder plate. Aside from those staples, the rest of the table can be as far from traditional as you like.
You might wish to create personalized place settings giving everyone a unique flower bouquet – for example. You could also purchase personalized wine goblets for each guest at the table. You can do the same for each seder plate if you're hosting a celebration for a large number of guests. Personalized and individual seder plates make serving a big party of people much easier for you and your guests.
Embrace Nature
Passover falls during spring – one of the most beautiful seasons as flowers begin to flourish and leaves return to the trees. It's not tradition, but many modern seder tables will feature a floral display of some kind, but why not take it one step further and collect pine cones, twigs, and newly budded flowers on the sliding. Creating an all-natural is symbolic to the Jewish tradition that puts the responsibility for the well-being of the environment on humans.
You can see that with each suggestion above, there are still hints of the old traditions that make Passover the beautiful celebration it is. Putting a modern spin on Passover isn't about steering away from traditions – it's about embracing them with modern designs to suit the needs of a modern Jewish household.
The Energy-Efficiency Advantages of Vinyl Window Replacement

Windows are more than just portals to the outside world; they play a significant role in determining the comfort and energy efficiency of your home. If you're looking to improve your home's energy efficiency, consider the advantages of vinyl window replacement. In this article, we'll... The post The Energy-Efficiency Advantages of Vinyl Window Replacement appeared […]