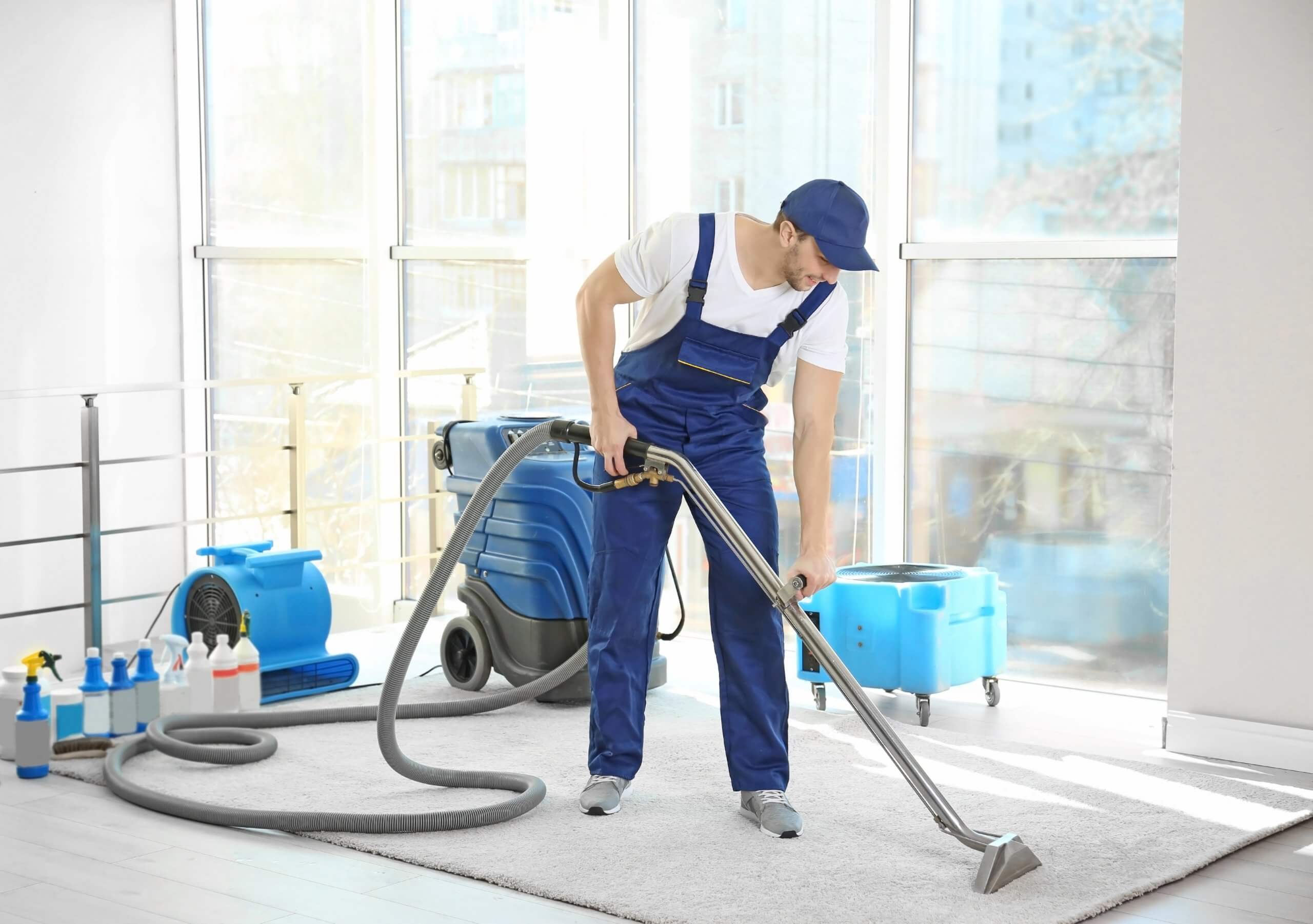 Commercial cleaning services are usually done after your employees have left for the day. As a result, you'll want to work with a trustworthy organization you can rely on throughout your absence. They mustn't only keep your workplace clean and well-maintained, but you must also trust them to safeguard your business's assets.
Numerous commercial cleaning firms offer various cleaning services, and with many options, it can be tough to choose which one will best meet your needs. The following are the measures to take in selecting the most appropriate janitorial service:
1. Examine Your Needs
When selecting the best commercial cleaning service, you must first determine the sort of service you require. Each business has unique cleaning requirements and needs, with some requiring window cleaning and others producing a large amount of waste. Additionally, technological firms have a server room requiring special attention and upkeep with thermostats and other temperature maintaining appliances.
Make a list of your cleaning requirements, then select a service provider. If you're from North Carolina, consider those that can do commercial cleaning in Winston Salem if your business is nearby.
2. Inquire Whether They Offer Customized Services
When it comes to janitorial services, there's no such thing as a one-size-fits-all solution. Each property is unique in terms of layout, traffic volume, and required level of cleanliness. All businesses want to save money, and one of the most effective ways is to avoid paying for goods that aren't necessary.
Partner with a janitorial firm that can adapt a cleaning and maintenance schedule to the unique needs of your property.
3. Check Their Adaptability And Resiliency
Your cleaning services for the office must be dependable. While some workplaces are open 24 hours a day, others are only open four or five days a week. In any event, the janitorial service you'd hire should be flexible enough to accommodate your business's schedule. It includes working overnight, on weekends, or throughout the week.
Before selecting a service, determine its size and functionality. Is there enough personnel on call? Is this establishment exclusively open during certain hours, or has it ever given flexible hours? Create a questionnaire for each candidate to ensure your office receives the attention it deserves.
4. Take A Look At Their Market Reputation
Janitorial services that advertise the lowest prices may be looking for a fast fix rather than developing a long-term relationship based on trust, excellent benefits, and your property's unique requirements. Bear in mind that commercial janitorial services require a sizable staff.
Testimonials, word of mouth, and references are all excellent ways to learn more about a potential commercial cleaning company in your area's service quality. If other firms in your field have used their services and are delighted to recommend them, a cleaning company has a solid reputation.
5. Make Sure They're Certified And Insured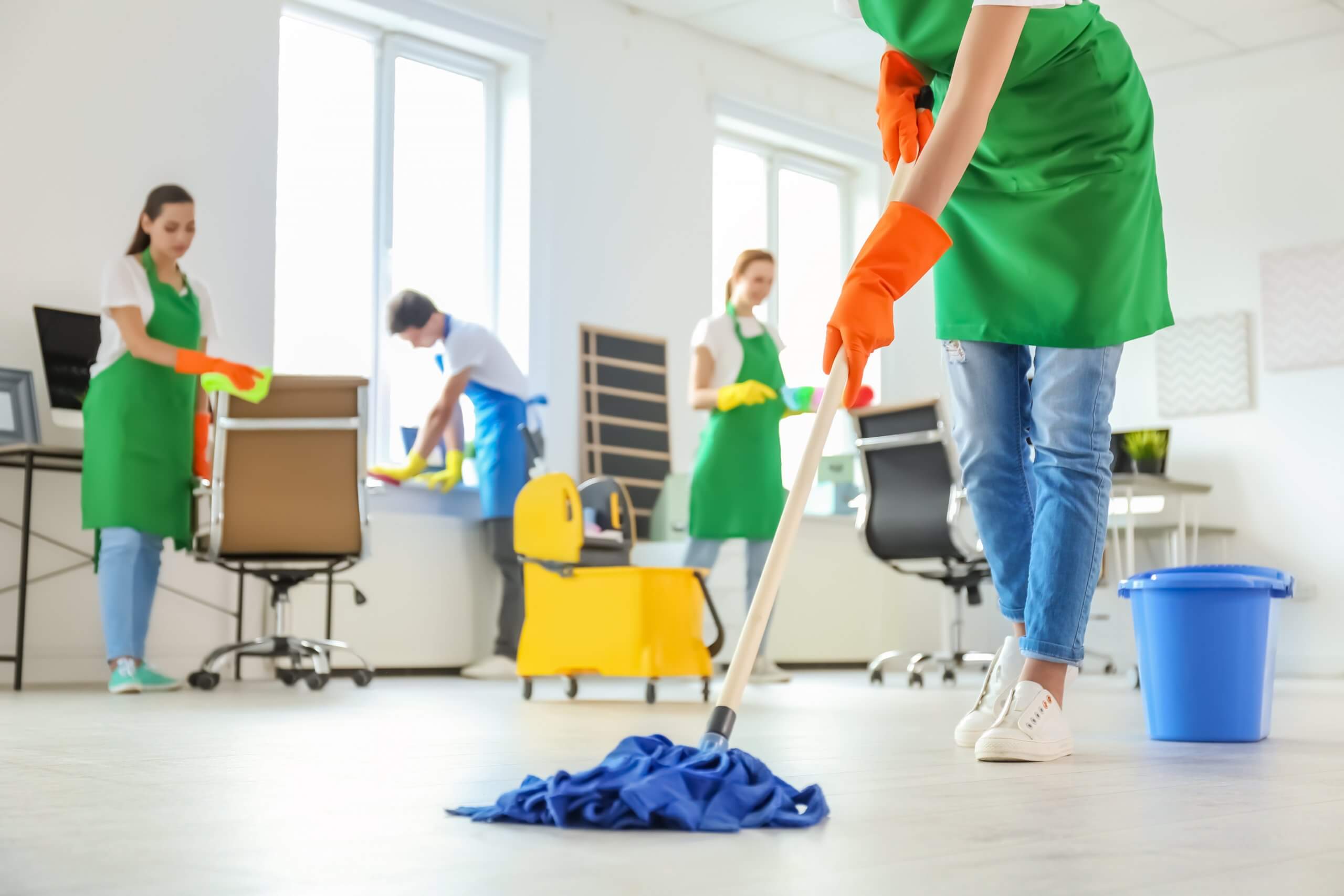 When seeking janitorial services for your office, only certified and insured cleaning companies should be considered. Certification demonstrates that a business provides superior service while conforming to critical state and federal regulations. When a business is guaranteed, there's no need to worry about something going wrong or someone getting injured.
Any of these charges will be covered by the janitorial company's insurance, providing you with peace of mind. There are numerous cleaning businesses, but the top janitorial services will adhere to and exceed these requirements. If a service falls short of even one of these criteria, you should seek another company.
6. Submit A Request For A Quote
When you hire a professional cleaning service, you should feel confident in the money you pay. It doesn't mean the cheapest option is the best. Anything that appears too good to be true almost always is.
On the other hand, a professional cleaning company will be aware of your financial constraints. They'll collaborate with you to develop a plan and timetable that meets all of your demands, as well as your budget. Consult your prospective new cleaners about their pricing structure, the breadth of their program offerings, and which solutions fit your budget. While air purifiers and DIY cleaning tools help you tidy up, a professional cleaning company will help thoroughly clean your space.
Takeaway
A reputable business will understand how you utilize your commercial space and what's important, so they must deliver an accurate pricing quote for the services you require. To choose the best commercial cleaning company for your business, follow the procedures outlined above. Carefully selecting the janitorial services will help you find an efficient service company you can trust and rely on. Don't rush the process and pick the firm that can wholly attend to your company's needs.
The Energy-Efficiency Advantages of Vinyl Window Replacement

Windows are more than just portals to the outside world; they play a significant role in determining the comfort and energy efficiency of your home. If you're looking to improve your home's energy efficiency, consider the advantages of vinyl window replacement. In this article, we'll... The post The Energy-Efficiency Advantages of Vinyl Window Replacement appeared […]