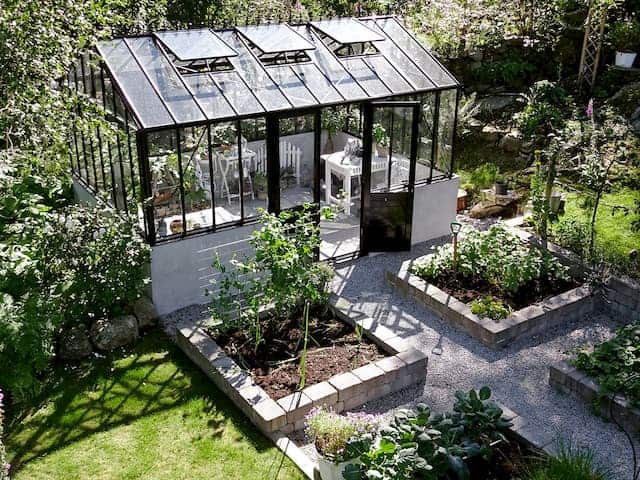 It's time to redo the garden! A well-planned garden makeover can give your property a much-needed lift in terms of curb appeal. If you're thinking about selling your house, a renovation might increase the appeal of your property to potential purchasers. Even if you don't intend to sell your home, a garden makeover can provide you with a whole new outdoor living place to enjoy year-round.
Whether your garden needs a makeover or you simply want to experiment with something new, there are a few things you should keep in mind before beginning the process. This can assist you in ensuring that your new garden is everything you imagined it would be and then some!
1. Figure out what style you want your new garden to be.
Choosing the right style for your new garden can be a difficult task and can be inspired by a movie or garden across the street, as numerous options are available. A formal garden with straight lines and symmetrical vegetation may be what you're looking for. Alternatively, how about a more laid-back cottage garden with informal borders and winding paths? You should start arranging your planting beds as soon as you have decided on the overall design you want to achieve. This includes selecting which plants would go best with your chosen theme.
Straight lines and symmetrical planting are essential if you want to achieve a formal impression. Create sharp, precise lines in your garden beds by using border edging materials. Boxwoods offer good hedging options, given their ability to be cut into any shape you need. Unpredictability is essential for a more cottage-style landscape. Curving borders and meandering passageways will create a comfortable atmosphere. For added visual appeal and texture, planters can be mounded or raised. Daylilies and hostas are examples of plants with a relaxed, informal appearance.
Whatever style you choose for your new garden, remember to have fun with it and make it uniquely yours.
2. Think about how you want to use your new garden space.
Before you begin planning your garden makeover, consider how you intend to make use of the available space. Do you have visions of yourself hosting get-togethers for friends and family in your outdoor oasis? You might be on the lookout for a quiet getaway where you can unwind and replenish your batteries. Perhaps you're hoping to attract local wildlife to your garden, such as birds or butterflies. Once you've decided how you'll be using your garden, you can begin making plans to make it that way.
If you want to spend most of your time entertaining, consider adding a patio or deck to your garden. This will provide you with a fantastic space for holding parties and BBQs in the future. For a peaceful getaway, consider plants that will provide solitude while also creating a soothing ambiance in your garden. To add the relaxing sound of running water, consider using a water feature such as a fountain or pond in your landscape design. Selecting plants that will provide food and shelter for local wildlife is essential if you want to attract them to your garden. Plants that are native to your area are always a good choice because they are well-adapted to your environment and will provide the ideal habitat for wildlife.
3. Consider your budget.
Garden makeovers can be as basic or as elaborate as you want them to be, so it's vital to think about your budget before you begin planning your project. Although you may be working with a limited budget, there are still numerous ways to give your garden a fresh new look. It is possible to add color and beauty to your garden furniture and pottery without breaking the budget by painting or adding new pottery. Adding color and interest to your garden with annuals is another cost-effective method to brighten it up. If you have a bigger budget, you may want to consider more extensive alterations, such as adding a pergola or installing an irrigation system. There are numerous methods to develop a beautiful garden that you will enjoy for many years, no matter your financial constraints.
4. Don't forget the finishing touches!
Having designed the main components of your garden, it's time to start thinking about how you'll incorporate the final touches into your design and make sure that your Vivint cameras don't get hacked or else anyone can barge in through the garden. Garden lighting may enhance the aesthetics and functionality of your outdoor environment. Path lights can make it safer to traverse through your garden at night, while accent lights can draw attention to certain features such as sculptures or water features, among other things. Lighting strings in your yard is another excellent technique to create an atmosphere. They can be wrapped over trees, fences, and pergolas to produce a magical lighting effect that is hard to describe. Blingle! can do all of your garden lightings for you!
You can get started as soon as you've learned about some of the most important factors to consider while planning a garden makeover! Create a beautiful and useful outdoor space that you will enjoy for many years to come by following these tips. It is not necessary to invest a fortune in order to have the garden of your dreams. It is possible to create a beautiful outdoor space on a budget with a little bit of preparation and imagination. So what are you waiting for? Start working on your landscape renovation now!
The Energy-Efficiency Advantages of Vinyl Window Replacement

Windows are more than just portals to the outside world; they play a significant role in determining the comfort and energy efficiency of your home. If you're looking to improve your home's energy efficiency, consider the advantages of vinyl window replacement. In this article, we'll... The post The Energy-Efficiency Advantages of Vinyl Window Replacement appeared […]