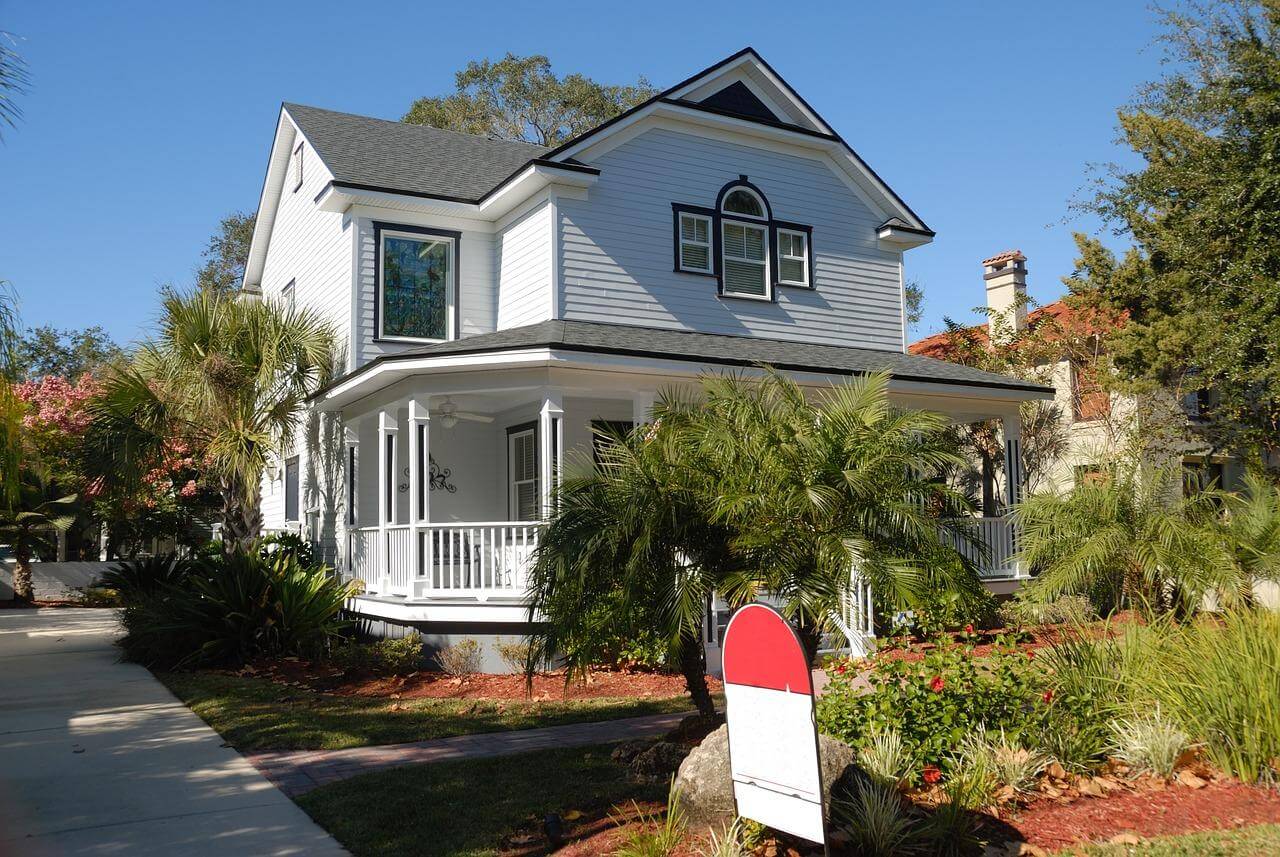 Enhancing your home's value is worthwhile, whether you intend to maximize its potential or plan to sell your home. When you make strategic enhancements and improvements, you not only attract potential buyers but also boost your property's market appeal. This article will explore several effective methods of increasing your home's value. The methods will include major renovations and simple upgrades that will help you create a valuable and desirable living space.
Improve Curb Appeal
A home's first impression is very vital, so its exterior can determine the potential buyer's tone. Improving your home's curb appeal is a cost-effective method of increasing its value. You can consider landscaping improvements like trimmed bushes, colorful flowers, and well-maintained lawns. If necessary, update your home's exterior with siding or fresh paint and repaint the front door.
Also, incorporating attractive outdoor lighting and putting the walkways and driveways in good condition improves the home's overall appeal. When your home's exterior is well presented, it captures attention, increases your home perceived value, and entices potential buyers.
Update the Kitchen
As the heart of a home, the kitchen is an essential area that buyers focus on. Upgrading your kitchen improves your home value. Consider upgrading the cabinet hardware, installing new backsplashes, and countertops, and replacing old appliances with newer energy-efficient models. Give your cabinets a new lease of life by refacing or fresh painting them.
Make your kitchen layout functional and have ample storage space. Doing the above makes your kitchen more visually appealing and improves its functionality, thus making it a feature that attracts the attention of potential buyers.
Upgrade the Bathroom
Another home area that impacts your home value is the bathroom. So, consider upgrading fixtures like toilets, showerheads, and faucets to water-efficient and modern options. Change worn-out cabinets and countertops and install new mirrors and lighting fixtures for a fresh look. Improve its overall feel by upgrading the bathtub and shower area with modern enclosures and stylish tiles.
Ensure the bathroom is well-ventilated as this prevents moisture-related problems. Performing the above upgrades enhances the functionality and aesthetics of your bathroom, the home's value, and appeals to potential buyers.
Create Open and Functional Living Spaces
Many modern buyers seek functional and open homes. So, consider removing needless walls and creating an open floor plan that provides a seamless flow between rooms. Doing the above makes your home inviting and spacious. Ensure every room is clearly defined and the furniture layout optimizes the available space.
Additionally, incorporate natural light through skylights and large windows and also consider installing stylish and efficient lighting fixtures as they create a warm atmosphere. A functional and well-designed layout improves the home's value and appeals to buyers who prefer contemporary homes.
Increase Energy Efficiency
Another vital method of improving your home's value is to increase energy efficiency. Solar panels use the sun's power to generate renewable and clean energy that significantly reduces reliance on traditional electricity sources. Utilizing solar energy also helps in minimizing carbon footprint and reducing monthly utility bills.
An investment in solar energy shows a commitment to sustainability and also makes your home attractive to potential buyers. Solar panels offer long-term environmental benefits and cost savings. Buyers now increasingly prioritize energy-efficient homes and having solar panels in your home can increase your home's marketability and value. Consider consulting with professionals like Phoenix Valley Solar to know the possibilities of installing solar panels in your home.
Such professionals specialize in guiding in installing solar panels. When you incorporate solar panels into your living space, you reduce operating costs, increase energy efficiency, and improve its value.
Add a Deck or Outdoor Living Space
Many potential buyers love outdoor living spaces. They are very desirable in regions having favorable weather. To increase your home's value, consider adding an outdoor entertainment area, patio, or deck. An added advantage of the above is that it expands your usable space.
You can make an inviting and comfortable outdoor space with a designated grilling or cooking area, outdoor lighting, and quality furniture. Make sure your home's architecture and design seamlessly blend with the surrounding environment. Having a well-designed outdoor in your home improves your home's value and could be an advantage when you intend to sell it.
Incorporate Smart Home Technology
Adding smart technology to your home can not only improve the home value but also energy efficiency, and convenience. Install security features, lighting systems, and smart thermostats that are remotely controlled. These technologies make the home more secure and comfortable and also attract buyers who appreciate modern aesthetics and are tech-savvy. The ability to adjust security settings, lighting, and temperature with a tap of your smartphone adds control and comfort to your living space.
Finish the Basement or Attic
Unfinished attics and basements are untapped home potentials. Adding finishing touches to these areas increases your home value and adds valuable square footage. You can consider converting your basement into an additional living space, home office, or recreational area. Attics can be turned into a playroom, home theater, or bedroom.
However, you must ensure these areas are properly lit, insulated, and ventilated to meet building codes and safety. Finishing the attics and basements adds functional space which buyers who intend to maximize their investment highly desire.
Maintain and Upgrade Regularly
Regular upgrades and maintenance are vital in increasing your home's value. Regularly inspect and resolve maintenance problems like old electrical fixtures, cracked tiles, or leaky faucets. Ensure the home exterior is well maintained by keeping the roof in good condition, washing the siding, and cleaning the gutters.
Be current with home aesthetics and upgrade periodically so your home appeals to modern buyers. Upgrading and maintaining your home regularly prevents problems from aggravating and also maintains its value gradually.
Improve Storage Solutions
Adequate storage is important in creating a comfortable home. You can consider adding custom cabinetry, closet organizers, or built-in shelves to help maximize your home's storage capacity. A well-designed storage solution helps improve functionality, make the home organized and also declutters it. Irrespective of the storage option that you choose, it adds value to your home by appealing to potential buyers who appreciate a well-organized home.
Endnote
To increase your home value, you must plan and make strategic enhancements. The implementation of the above-mentioned strategies helps in ensuring your home's long-term value. Don't forget to consider your local market conditions, budgets, and the potential buyer's preferences when you make home improvements. By focusing on functionality and aesthetics and paying attention to details, you can considerably improve your home's value and reap generous rewards when you sell in the future.
Benefits of a Moving Company

Moving can be an exciting yet daunting task, and if you've ever relocated to a new home or office, you know that it involves more than just packing your belongings into boxes. It's a process that requires careful planning, organization, and physical effort. This is... The post Benefits of a Moving Company appeared first on […]