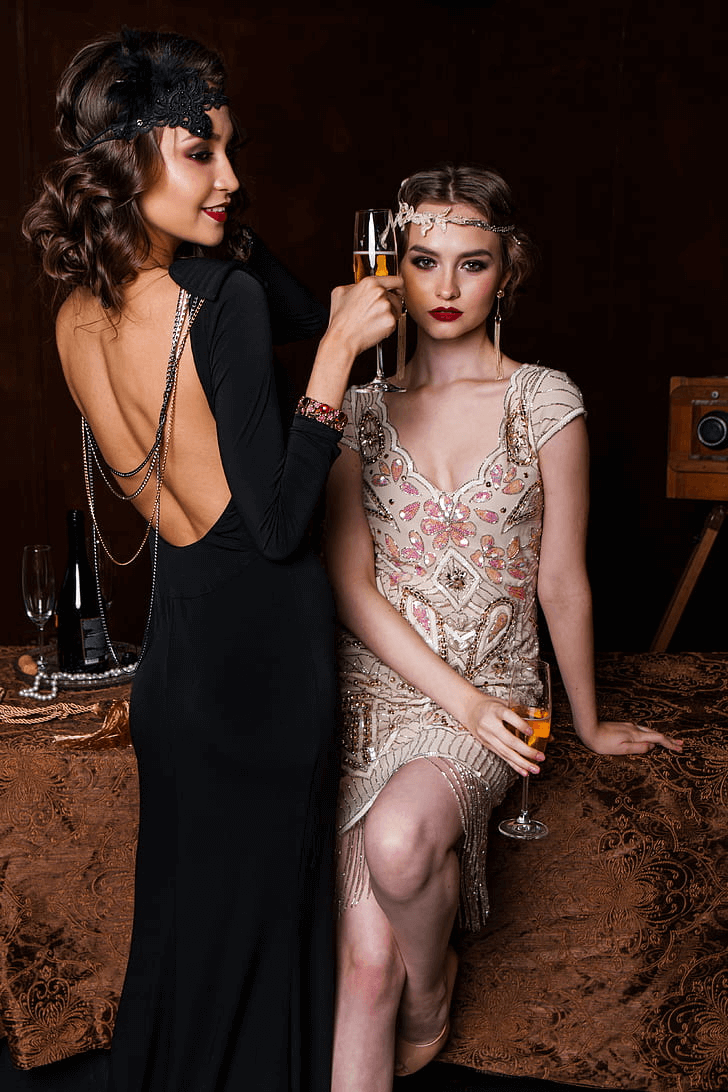 When it comes to visiting a casino, dressing appropriately can significantly impact the overall experience. Different types of casinos have varying dress codes, and it's essential to understand them before deciding what to wear. In this article, we'll discuss the best casino attires that can make you look stylish and feel comfortable while adhering to the dress codes. Whether you're a newcomer or a seasoned player, these tips will help you look your best for your next casino visit.
Dress codes in different types of casinos
High-end casinos, such as those in Las Vegas, usually have strict dress codes. A suit and tie is the standard attire for men, while women are expected to dress in formal dresses or skirts with high heels. On the other hand, casual casinos and smaller establishments tend to have a more relaxed dress code. In such casinos, men can wear slacks and a button-down shirt, while women can wear skirts or slacks with a blouse.
Best attires for men
A suit is a timeless outfit for a casino visit. A classic black, navy, or grey suit with a white dress shirt and a solid tie is a safe choice that can never go wrong. Accessorise the suit with a watch, cufflinks, and a tie clip. For a more casual look, pair dress pants with a button-down shirt and a blazer or sport coat. Avoid wearing jeans or shorts, as they may not be allowed in some casinos.
Best attires for women
A dress is an excellent option for women when visiting a casino. A classic little black dress is a safe choice that you can dress up or down. A knee-length or midi dress in solid colours such as black, emerald, or red is also a good option. You can pair the dress with heels, flats, or sandals, depending on the dress code. Accessorise it with statement jewellery, a clutch, or a scarf.
Dressing for specific casino games
Dressing for specific casino games can add to the overall experience. For example, if you're playing poker, wear a comfortable outfit that allows you to sit for long hours. Avoid wearing anything too revealing or distracting, as it may affect your opponents' focus. On the other hand, if you're playing roulette or blackjack, opt for a dress or suit, as these games have a more formal atmosphere. Besides, black-tie attire is usually required for casino-themed events such as charity fundraisers and galas.
Etiquette for dressing at a casino
Adhering to the dress codes is crucial when visiting a casino. It's respectful to the casino and other players to dress appropriately. Avoid wearing anything too revealing, offensive, or distracting. Also, avoid wearing anything too casual, such as shorts or flip-flops, as it may not be allowed in some casinos. Remember that proper attire can impact your overall experience at the casino.

Dressing for casino events
Different casino events call for different attire. For a wedding, it's crucial to dress formally, while a bachelor/bachelorette party might call for something more casual. For corporate events, it's best to dress professionally. Here are some attire suggestions for different casino events:
Casino-themed weddings: For men, a well-tailored suit is a must, paired with a classic dress shirt, tie, and dress shoes. Women can opt for a chic cocktail dress or a formal gown paired with heels. Avoiding anything too revealing or flashy is essential, as weddings are formal affairs.
Casino-themed bachelor/bachelorette parties: Men can wear a stylish blazer paired with a t-shirt and jeans for a fun night out with friends. Women can wear a cute dress or a jumpsuit paired with heels. It's essential to choose attire that is comfortable and easy to move around in, as you'll be dancing the night away.
Corporate events: A classic suit paired with a dress shirt and dress shoes is appropriate for men. Women can wear a formal dress or a pantsuit paired with heels. Choosing professional and conservative attire is crucial, as you'll represent your company.
Themed casino events: Themed casino events are becoming increasingly popular, and there are many ways to dress for the occasion. For a 1920s speakeasy, men can wear a sharp suit paired with a fedora hat. Women can wear a flapper dress paired with a headband and gloves. Men can wear a tuxedo paired with a bow tie for a James Bond-inspired party. Women can wear a sleek cocktail dress paired with statement jewellery.
Standing out at the casino
While dressing appropriately is crucial, there are ways to make a statement with your attire at the casino. Incorporating unique pieces or accessories can help you stand out from the crowd. Here are some tips on how to make a fashion statement at the casino:
Accessories: Accessories can make or break an outfit. A statement necklace, a bold bracelet, or a unique clutch can elevate your look and make you stand out. Choosing accessories that complement your outfit and don't clash with it is essential.
Shoes: Shoes can also make a statement. A pair of bold heels or stylish loafers can add a pop of colour or texture to your outfit. Choosing shoes that are comfortable and easy to walk in is crucial, as you'll be spending a lot of time on your feet.
Patterns: Patterns can add interest to an outfit. A printed shirt or dress can make you stand out from the sea of solid colours. Choosing tasteful and not too-busy patterns is crucial, as you don't want to overwhelm your outfit.
Colours: Bold colours can make a statement. A bright red dress or a bold blue suit can make you stand out from the crowd. It's essential to choose colours that complement your skin tone, hair colour, and the event's overall theme.
Casino attire trends
Just like any other aspect of fashion, casino attire trends change over time. Currently, bold prints and bright colours are in style, as well as vintage-inspired pieces. For women, statement sleeves and wide-leg pants are also popular. For men, tailored suits and accessories such as pocket squares are on-trend. Some popular styles and accessories for both men and women include:
statement earrings or necklaces;
bold sunglasses;
vintage-inspired handbags;
wide-leg pants;
tailored suits;
bold prints or patterns;
unique ties or bowties;
pocket squares;
statement watches.
Playing at an online casino: No attire required
While dressing appropriately is essential for a land-based casino, online casinos offer a modern alternative. You can play your favourite casino games right from the comfort of your home without worrying about dress codes. The top list of $5 deposit casinos from Casinority provides a wide range of games, including slots, roulette, blackjack, and poker. You can play anytime, anywhere, and on any device.
You can also contrast online and offline slots and see which suits you best. Besides, online casinos tend to shower newcomers with numerous exciting bonuses and promotions. So, if you aren't in the mood to get ready and go to a land-based casino, you can simply sign up for an online casino and have a blast right from the comfort of your home.
Conclusion
In conclusion, dressing appropriately when visiting a casino is essential for a great gaming experience. Understanding the different dress codes of various casinos is crucial to avoid being under- or overdressed. Remember that adhering to the dress code is respectful to the casino and other players. So feel free to use our tips, dress to impress, and enjoy a memorable casino experience!
Homeowners Guide to Black Mold Removal in Toronto

Learning that you may need black mold removal can be outright scary for many homeowners. Black mold is also known as toxic mold, which has been portrayed in the media as a threat to people, animals, and children. The truth about black mold is a... The post Homeowners Guide to Black Mold Removal in Toronto […]