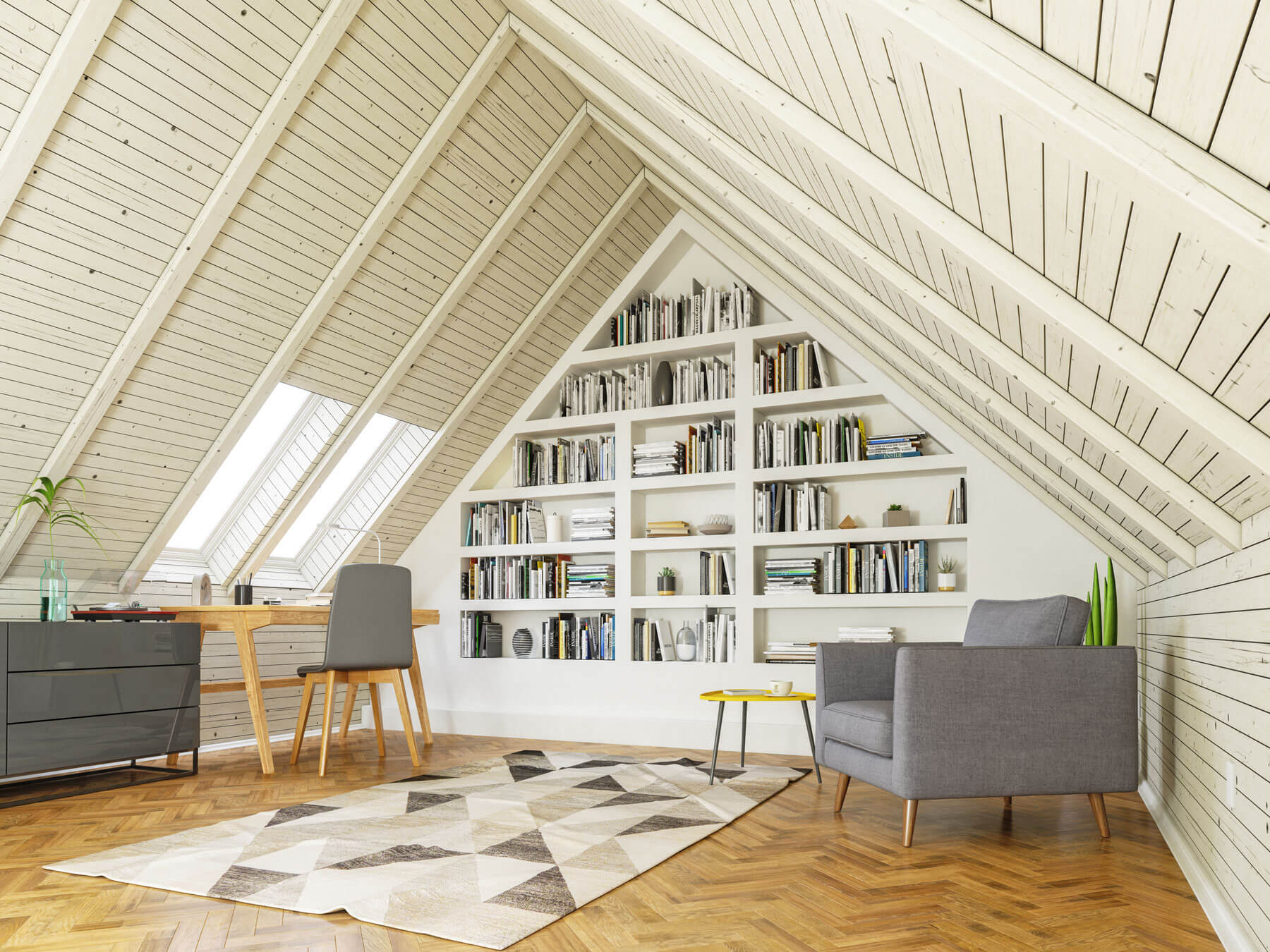 Every house, every villa, every apartment in Dubai needs that one corner where you can let your mind wander – your imagination flowing as peacefully as a river.
What you need is a reading nook.
Not just any nook, mind you. You need someplace designed in a way to arouse your love for reading and help take you on an out-of-body experience you can only get from leafing through a good book for better home decor and interior.
Not sure how to design this space in your new home? This article offers some inspiring ideas for the elements you should include, design tricks that could work, and areas you may transform into your reading nook.
Reading Nook Elements to Include
Every room in the house needs a few essential elements to function fully. For reading nooks, included are:
Comfortable seating
Reading nooks don't always have a chair, but they do require comfortable seating. This means that the seating element can come in various forms, like a pouf, a plush bench, a chaise longue, or even a sleeper sofa.
If necessary, you can even go for custom-made furniture, especially if the area you are building your nook in has an unusual shape or limited available space.
No matter what form it takes, the bottom line is that you need seating that will envelop you in warmth and comfort when you dive into your imagination when reading.
Shelving or book storage
Another critical element your reading nook needs is storage. Since clutter can impede your imagination, you need to have proper storage for all your books.
You can go for a full bookcase if the space permits, but if not, use your creativity and resourcefulness.
Some people use an ottoman or even a multipurpose bench for their seating while ensuring that all other books they're not reading are neatly tucked away. Others use the space underneath the end table or floating shelves on the wall.
Sufficient lighting
Having a source of light is crucial in preventing eye strain when reading.
As much as possible, choose a corner near a window to let natural light inside the room. You can also have a skylight installed as a sustainable light source.
If you only have a dark pocket of space to use for your reading nook, make sure you add sufficient task lighting inside it. A pendant light is always an excellent choice, but you can also opt for wall sconces that provide more evenly spread-out lighting.
Reading Nook Design Tricks That Work
Now that you have an idea of the basic elements of a reading nook, it's time to work on your design. Don't worry – it's not that difficult. If you have the following design tricks in your arsenal, you can create a space you will be proud of:
Maximize weird layouts.
Take a good look at that weird layout you have in your apartment and know this: It only looks weird because you haven't done your magic on it yet.
Spaces with odd or unusual layouts can make for a wonderful reading nook if you take advantage of their architectural quirks. Who knows? They could even become your favorite thing about the room apart from luxurious thermostats to the bright-colored couch.
For example, you can have a custom bench with a storage compartment built by a window in an oddly shaped corner in your home. Then, pile in a couple of throw pillows to make it coIer.
Don't forget the pendant light at the center point of the ceiling as your light source, and you're good to go.
Establish a separate space with paint.
Sometimes, your reading nook becomes a part of an existing room in your home. You may want to keep it close to where you sleep, or it may be the only available space in your apartment. Whatever the reason, you can always create boundaries for the nook using paint.
The key is to paint the walls of the nook a different color than the rest of the space. If your room has neutral walls, consider using a more vibrant hue for your reading corner and vice versa.
Of course, separating it from the room isn't the only option. You can also…
Let your nook blend in with the rest of the space.
Another clever idea you can try is to make your reading nook "invisible" by letting it blend into the rest of the room. You can achieve this by using the same patterns on all the walls, seats, and even the cushions as the remainder of the room.
Remember: The illusion will only work if the patterns flow continuously across the different elements.
Once you succeed in designing this, it can become a multi-purpose space. Besides reading, you can also use the space for enjoying coffee, working, napping, or even Instagramming (especially if the wallpaper design you used is absolutely stunning).
The Best Reading Nook Areas
Ready to build your reading nook? Below are a few common areas used for this purpose:
The Bedroom Nook
Bedroom nooks are one of the most common in small apartments and studio flats. It is also a favorite among people who read books to unwind after a busy work or school week.
Here are some ways you can create a bedroom nook:
Select an underused part of your bedroom, preferably somewhere sunny and can be modified efficiently (i.e., no fixed furniture).
You can also transform an unused closet space into a reading room, so long as it's well-lit.
Use transitional spaces for your reading nook. This can be a corridor between the bedroom and bath or areas usually occupied by a vanity dresser (especially if you're not using it anyway).
The Space-Saving Reading Nook
Another popular choice in small spaces and two-story houses is a space-saving reading nook.
Areas that are practically not used for anything else because of their size and location are perfect for this. Some examples of spaces you can save include:
A bend in the hallway.
The space underneath the stairs.
That odd space atop a stair landing.
Space-saving reading nooks also require creativity and resourcefulness in interior design because you need to make the most out of the tiny space available. This means that the elements you can use include:
A hanging chair or hammock for the seating.
Floating shelves for your book storage.
Overhead pendant lights or sconces for the lighting.
Don't forget to toss in some embroidered pillows, fuzzy blankets, and other plush things to add warmth to the space.
Reading Nook: Your Gateway to Magical Worlds
For most people, reading serves as their escape from the negative things they encounter in life. Invest in your gateway to magical worlds encapsulated in the book pages and create a reading nook that you'll love.
Benefits of a Moving Company

Moving can be an exciting yet daunting task, and if you've ever relocated to a new home or office, you know that it involves more than just packing your belongings into boxes. It's a process that requires careful planning, organization, and physical effort. This is... The post Benefits of a Moving Company appeared first on […]