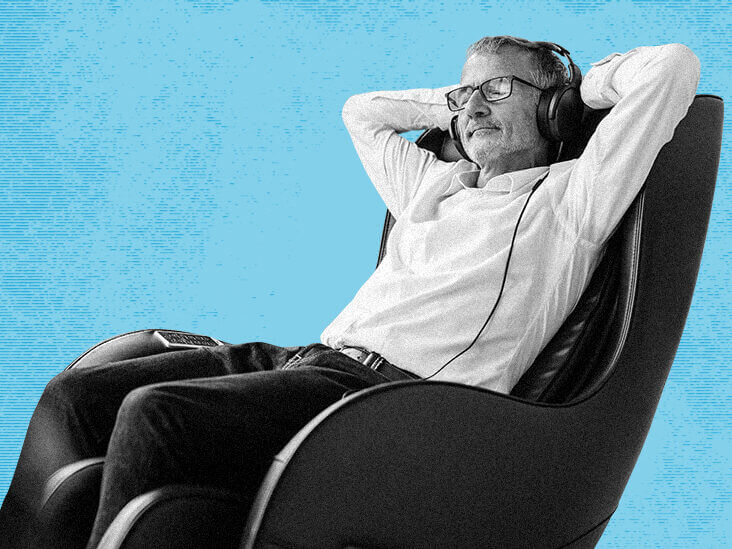 Introduction
Massage chairs aren't all made equal! Your neighbour's favourite brand and model might not provide you with the rest and relaxation you want, so thoroughly investigating all of your alternatives is the only way to find the greatest match. But we're here to give you all you need to know about the best massage chairs from the industry's most recognized manufacturers.
Things to look for when buying a massage chair
Functionality
Most of the low-cost massage chairs are designed for vibration and rolling massages. High-end massage chairs, on the other hand, come with a number of functions to assist you relax while you watch your favorite movie. These features may include, but are not limited to: an all-inclusive menu of pre-programmed functions, 2D (basic), 3D (adjustable), and 4D (variable) roller intensity, heat therapy, kneading, reflexology, rolling, shiatsu, sound therapy, space-saving design, tapping, vibration, zero gravity, and inversion therapy.
Price
When it comes to the cost of high-quality massage chairs, first-time buyers may be surprised. It's helpful to have some background so you don't give up on your search. Even with the most basic capabilities, a quality massage chair may cost anywhere from $1,500 to $12,000, with the majority of models falling between $3,000 and $7,000. Cost will be determined by a variety of elements, including the amount of functions, technology, customizability, and upholstery, but a reasonable rule of thumb is to avoid chairs that are less than $1,000 full-price.
The most essential thing to remember about pricing is that a massage chair is significantly less expensive than going to a masseuse on a regular basis, not to mention more convenient. Regular massage chair use, if done correctly, can potentially have long-term health advantages that are difficult to quantify.
Massage areas
All luxury massage chairs may target regions other than your back, in addition to giving a variety of massage methods. Leg and foot massages are available on many full-body massage chairs, and some chairs may even target the arms and hands. Air bags, massage heads, or rollers are typically used to offer these targeted massage choices across the chair. A thumb-like massage head may be added to advanced massage chairs to replicate the therapeutic effects of a massage.
Ease of usage
Frustrating or misleading guidelines detract from the pleasure of a relaxed session. The purpose of operating a massage chair is not to make you more tense! Fortunately, today's massage chairs include simple, intuitive controls, with many of them controlled by touchscreen or one-touch remotes. Voice-activated controls are available on certain massage chairs; simply express your preferences aloud and the chair's operating system will respond. If you like simplicity, pay special attention to the controls while purchasing a massage chair.
Size
Most massage chairs are made to fit people who are 5'–7′ tall and weigh up to 280 pounds. If you're looking for a massage chair that can accommodate a certain height or weight, be sure to narrow your search. Certain manufacturers provide chairs that can accommodate people with wider frames, while others provide seats that can be adjusted to fit those with shorter frames.
Similarly, make sure you have enough physical room to accommodate a massage chair. Most online massage chair merchants give size parameters, so bring your own room measurements so you can make the best decision possible.
Daiwa Supreme Hybrid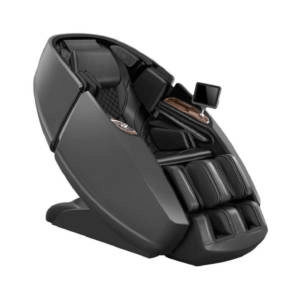 The Supreme Hybrid massage chair from Daiwa combines inversion stretch capabilities with an L-track design, making it one of the most popular deep stretching options. In fact, the Supreme Hybrid gives a stretch that is comparable to that of a yoga session. The model, according to Daiwa President Michael Kogure, "puts the chair in a whole new category – it's more than a massage chair." It has the potential to boost your fitness."
The Supreme Hybrid supports kneading, tapping, knocking, shiatsu, sync, and rhythm manual massage methods. Massage programs depending on mood, time of day, and targeted body parts are also available.
Infinity IT-8500 X3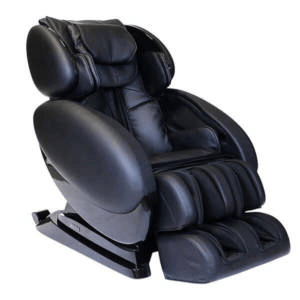 The IT-8500 X3 is in doctors' offices all throughout the country for a reason. This massage chair is one of the best on the market for spinal decompression stretches, and it adjusts to a variety of heights for a totally tailored massage. Kneading, knocking, rhythm, shiatsu, sync, and tapping are some of the massage techniques available.
Sharper Image Revival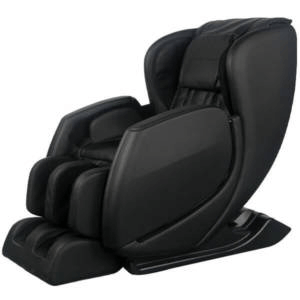 Sharper Image, a high-tech gadget retailer, is making a comeback with the opening of new outlets and the release of new items. Their Revival massage chair is a user-friendly massage chair that has all of the required functions for a full-body massage unless someone rings the Ring doorbell. The clever body scanning technology in this model allows you to design a range of coordinated massage sessions for your body type. Kneading, tapping, kneading with tapping, shiatsu, and banging are all massage methods.
Are Marble Kitchen Countertops a Good Idea?

When it comes to kitchen countertops, nothing exudes elegance quite like marble. Its natural beauty and timeless appeal have made it a popular choice among homeowners. But is it a good idea to have marble countertops in your kitchen? Let's explore the advantages and disadvantages.... The post Are Marble Kitchen Countertops a Good Idea? appeared […]