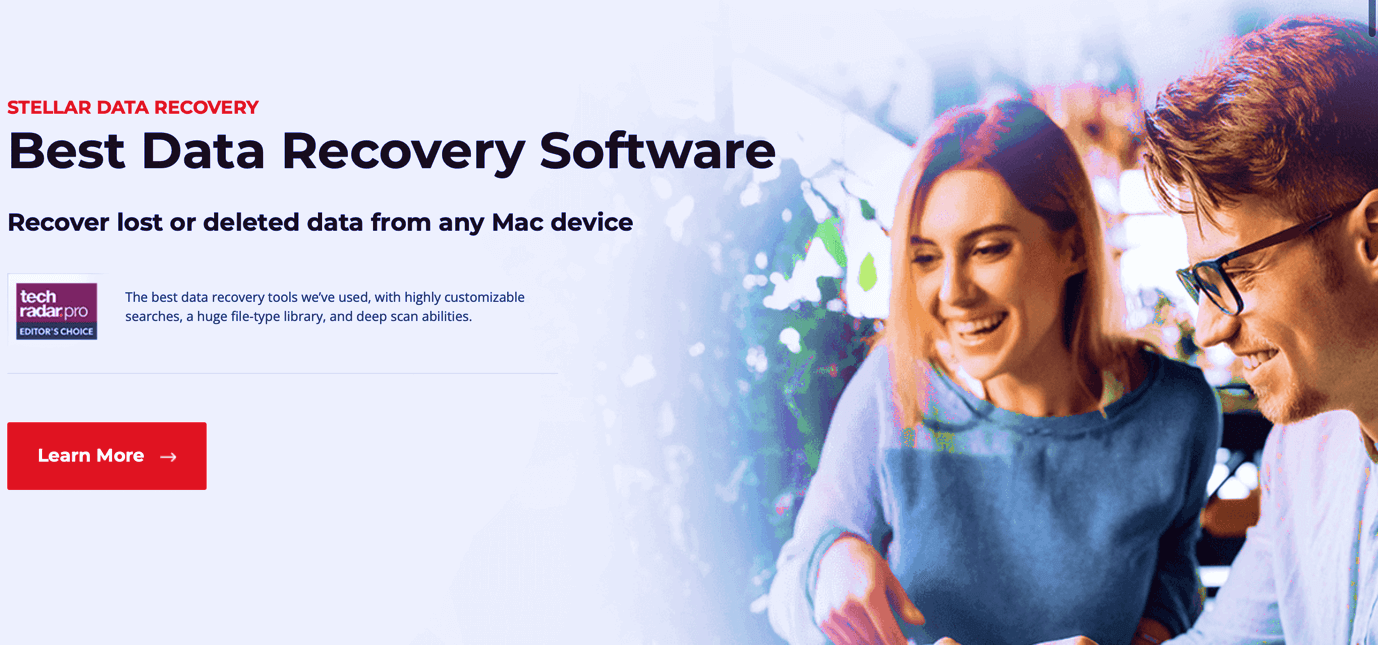 Almost everything is becoming more and more dependent on technology and require internet. We all work, and in every work, we do, we need internet, technologies, software. Amidst all this advancement, lies the easiness in doing our job and several other works.
Therefore, it becomes necessary to keep our things saved up to the date. We go through a lot of technicalities and perform several tasks just to keep the record of our data and files. But, as a human nature, we somehow lose out this information and when we need them most, we never find them. And even worst, we delete some files or our work, obviously by mistake. This is the nightmare for us especially for those who will need it the other day.
So, what should a person do if he or she deleted some of their important files? What if someone needs it urgently? Well, there are certain software which helps you recover the lost or the deleted data/files. But the question arises is, which one should you choose? You don't have to worry about it as we are here to help you find the best.
In this review, you are going to be known about one of the greatest data recovery software available. So, let's get started.
Stellar Data Recovery Professional for Mac
Through this software you can recover your data, irrespective of the location. You can access your lost or deleted data from your own device, connected device, CD/DVD etc.
This doesn't limit to your own device and that is what makes it easy to use and professional at the same time. In this blog we are going to give you a detailed review of Stellar Data recovery Professional for Mac Software.
Where to get it.
You can access its application from Stellar Data Recovery homepage easily. You just have to download it from there and after some policy agreement, you can install it on your Mac smoothly.
There isn't any issue while installing the application however, some user may encounter one.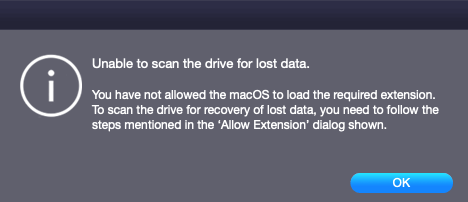 In case you get this alert on your screen, you have to give out the permission to the extension manually. This may take a while, but it is easy to do as it just require some permissions to start and work independently.
Once installed, it will be ready to proceed further.
The next thing you have to do is some buying stuff. They have three different editions to choose from and this is cool. You don't have to pay a fix amount of fee for those unwanted features which you don't even need. You can choose or upgrade any one of them, which suits your requirement well. Here are the three options you can choose from –
Stellar Data Recovery Professional Edition
Stellar Data Recovery Premium Edition
Stellar Data Recovery Technician Edition
As it names and sequence suggests, you will get more and more new features as you will move from the professional to the technician edition.
But, what if in the meantime you make your mind to change from one edition to other? Well, that won't be a hard thing to do. You can upgrade your edition just from the software upgrade settings.
You can buy the software license key online.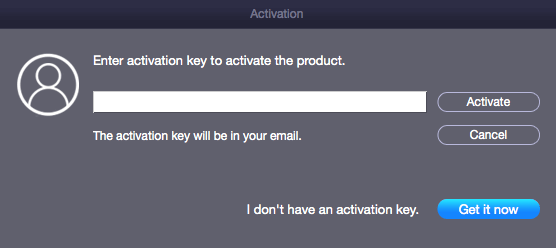 For getting the software license key, you have to click on the activation button following the get it now button to get the activation code. This code will be sent to your registered email address. From there, you can just copy that code and put it in the above shown space.
After that, your software will be activated and is ready to use.
Scan for Data Recovery
Once you get your software activated, it's time to perform the scan. This may take a while but won't take much of your time.
To let you in details, firstly, you have to select what you would like to recover. Like other software, it doesn't look out for everything and that is the best thing about this software. You can choose manually what you want to get and what you not.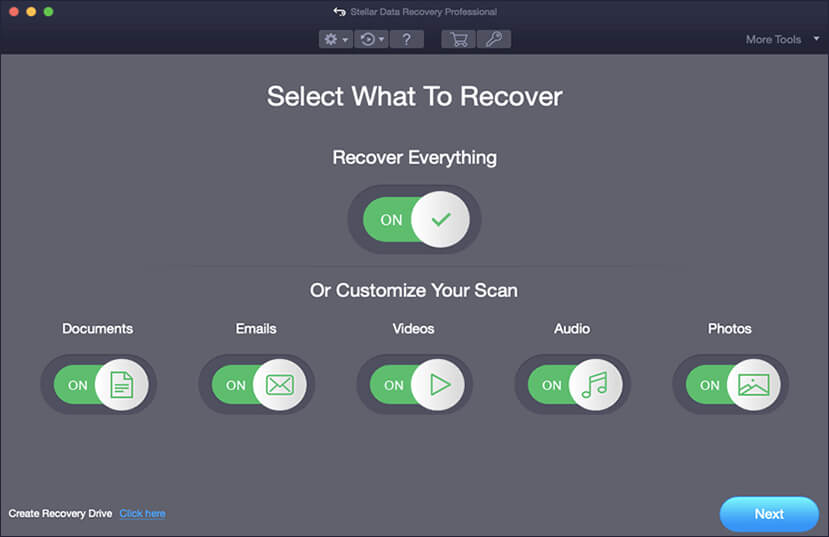 After selecting the options you want to recover, the next button will take you to the next page. Here, you have to select the storage on which you want to perform the scan.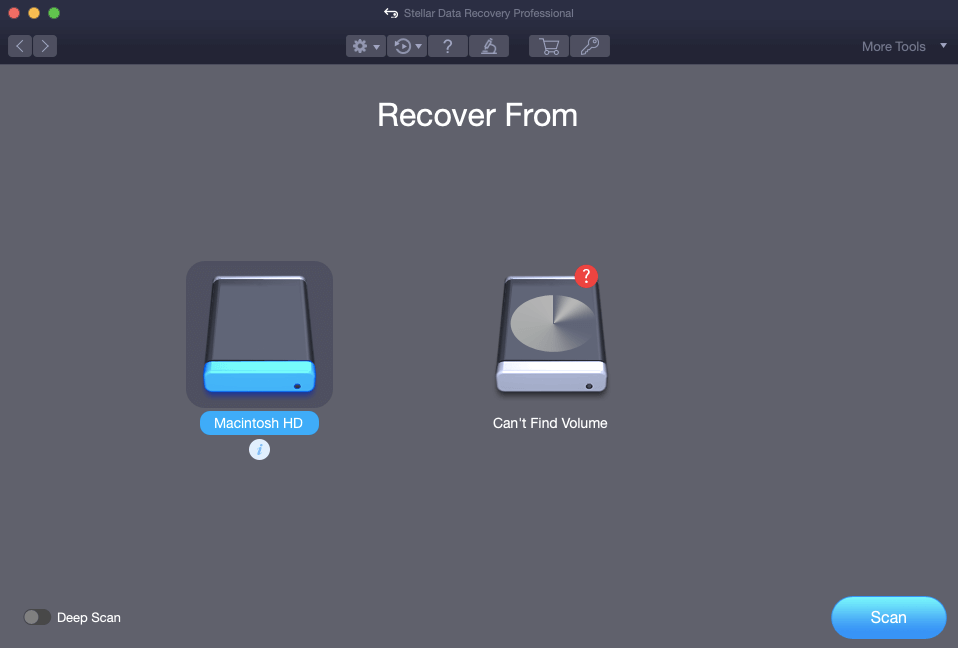 This can be anything, your inbuilt storage options, connected devices, CD, DVD etc. But, to perform all these scans, you should have the recommended edition to do such tasks or else you will be limited to your own device only.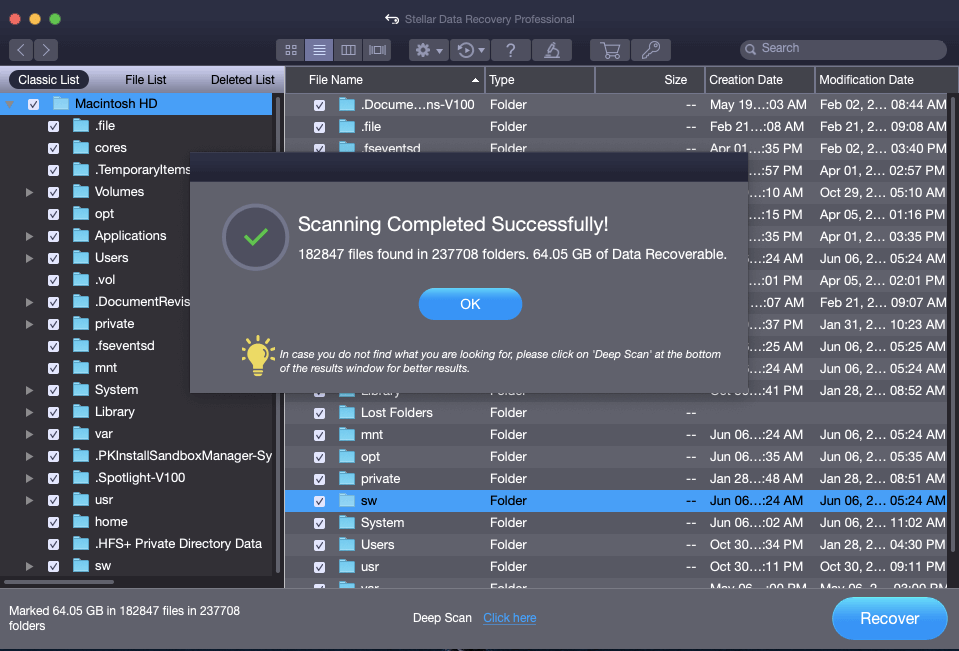 Once the scan will be completed, you will get what have been recovered by the Stellar Data Recovery for Mac software. By just a click, you will be able to get back all the recovered data if yours.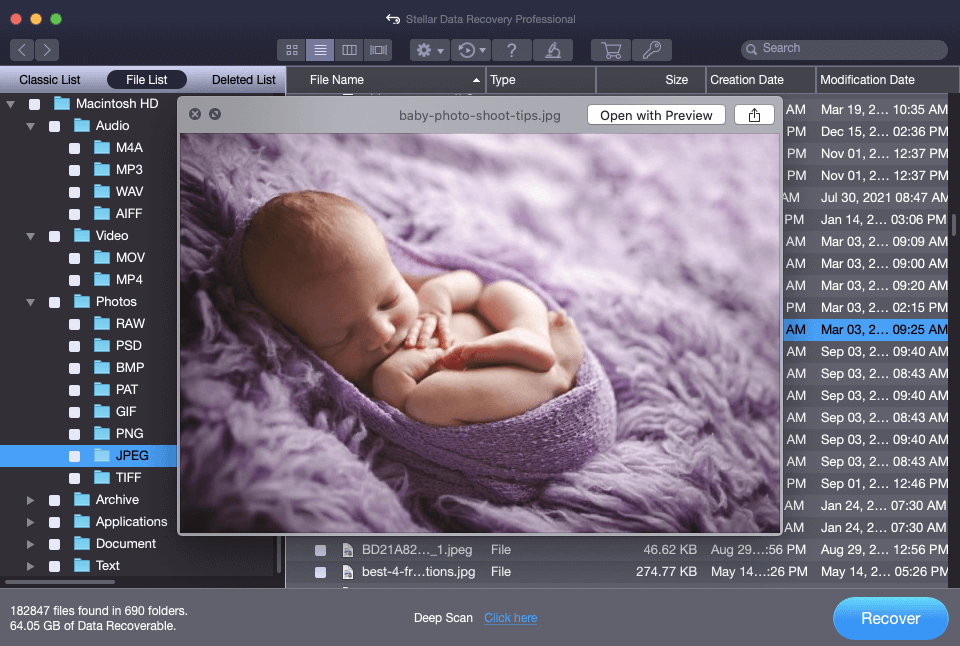 This spending of yours will not only help you to get more than the limit, but will also allow you to perform certain more tasks and scans which you haven't before the upgraded version. So, do not hesitate to spend some bucks if you can access more and more features by doing so.
Features
Till now, we have understood how can we get this software and how to use and recover data from it. But, it won't be a justice if we didn't tell you what this software can do because you won't be using big basket or watching on dramacool without knowing their purpose. You can only judge something if you know the full potential of it. So, here are the features you will get –
Recovering Data from Existing Volume
Recovering Data from CD/DVD
Recovering a Lost Partition
Recovering Data from Crashed Computer
Creating an Image File
Recovering Data from Existing Image
Performing a Deep Scan
They are easy peasy to perform and very time saving as well. You don't have to wait staring at the loading sign on your screen.
Pros
One of the main feature, which I think would be the plus point for this software is their costumer support. The consumer of this software is satisfied with their costumer support. You can get to know about their views on the review section of their website as well.
People seem to be happy from their costumer support which we think is the best part for any service provider. If you have happy costumers around you, no competition can put you behind as it is the consumers which holds the value of any service provider.
A happy costumer is more of a kind of living advertisement. So, yeah, they are quite well in their service and I hope will get better and better in future.
Cons
One thing which we think is not doing justice to their software is its user interface. It can be more appealing and we would love to see it updated. Other than that, it is quite decent to operate and we especially, doesn't see any more flaws in it. But, price or upgrading fee may be an issue for those who just wants to work with basics edition but the recovering limit is being a barricade to pass for them.
Conclusion
Overall, it is a good to go software for everyone. It's easy to operate and understand theme won't give you head scratches. The costumer support adds up the professional level costumer support which we think is an essential part. Because, there will be time when you will need assistance for sure and then it's their support which you will need. Therefore, it's a big thumbs up from us to this software.
We all somehow or somewhere lose something for sure and we never know when we need it. Therefore, this software will be a time saver for you. You don't have to depend on anyone to data recovery on Mac for your important data as with the help of stellar data recovery software, you will be able to do it in minutes!
One thing you should keep in mind as you won't have full freedom to use everything as they have separated different tasks for different prices. Hence, it becomes important to keep in mind what features you would like to have and if it is available in the general edition or not.
We would highly recommend this software if you are a newbie in this thing or new to this technology however, if you are at a pro level in using such softwares then you should go for the higher variants of this software.
The Energy-Efficiency Advantages of Vinyl Window Replacement

Windows are more than just portals to the outside world; they play a significant role in determining the comfort and energy efficiency of your home. If you're looking to improve your home's energy efficiency, consider the advantages of vinyl window replacement. In this article, we'll... The post The Energy-Efficiency Advantages of Vinyl Window Replacement appeared […]