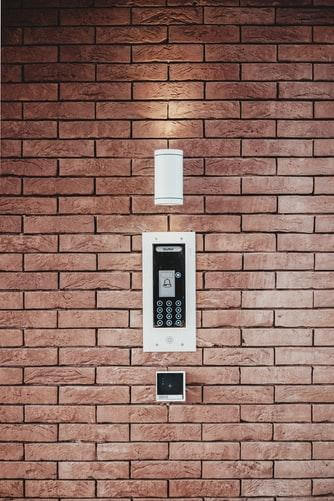 Technology today is better than ever, from downloading movies from Dramacool to having video calls internationally. The same applies to intercoms, they are better than ever. They have evolved through time and now go beyond ease in communication within four walls. They now come in modern designs and have built-in cameras and an internet connection. Having intercoms is a must if you're ready to up your in-house communication and security game. This article is perfect for you if you're thinking of setting up a smart intercom system. It will enlist the six superb benefits that you'd fully enjoy if you'd set up an intercom system.
A Brief History
Did you know that intercoms have been around since 1894? They've been around for over 120 years and they've become such a staple communication tool for businesses and residences. Before, only big estates and business spaces used an intercom. Nowadays, they're used by all kinds of households (big or small). This is because they truly serve as effective security tools.
Features of Modern Intercoms
Today's intercoms now come with:
1. Sleek modern designs – today's smart intercoms are no longer eyesores. They now come in sleek designs with interactive screens.
2. Passcodes – today's intercoms can now be locked.
3. Internet Connectivity – smart intercoms now have an internet connection. Users can now access its connection even if they're not home.
4. Smartphone Integration – today's intercoms can now seamlessly integrate with smartphones. You can now easily check who's knocking at your front door with your smartphone. You can easily see your visitors wherever you may be.
5. Built-in Cameras – intercoms now come with built-in cameras that allow for easy surveillance.
6. Built-in Screens – intercoms now have built-in screens that allow for easy access to camera feeds.
Smart Intercom Benefits
Today's smart intercoms offer the following benefits:
1. Connectivity
Today's intercoms can now be connected to the internet. As it is online, you can easily access its connection regardless of your location. You can now reach out to anyone at home even if you're at the grocery store. All you need is an internet connection and you have access to cameras and communication lines at your office or residence.
2. Total Control
Modern smart intercoms now allow total control to users. If before, all anyone could do is exchange messages within speakerphones without the need for phone lines, now users can do the following:
Surveillance – smart intercoms now come with cameras. With an intercom, homeowners can now easily see who's knocking at their front door without leaving what they're doing. They can even see who's knocking at their front door even if they're not at home.
Digital control – intercoms can fully integrate with a smart home system. It can integrate with your door locks and your smartphone. You can opt to lock your door if you see that it's unlocked and someone you're not familiar with is by your front door. With it, you can also safely allow family members with no keys to easily enter your home even if you're not around.
3. Smartphone Integration
All intercom systems in Perth can now be fully connected and controlled with smartphones. With your smartphone, you can easily see parts of your house with intercom cameras. You can be at your office and easily see what your pet or kids are up to. All you have to do is connect to the internet.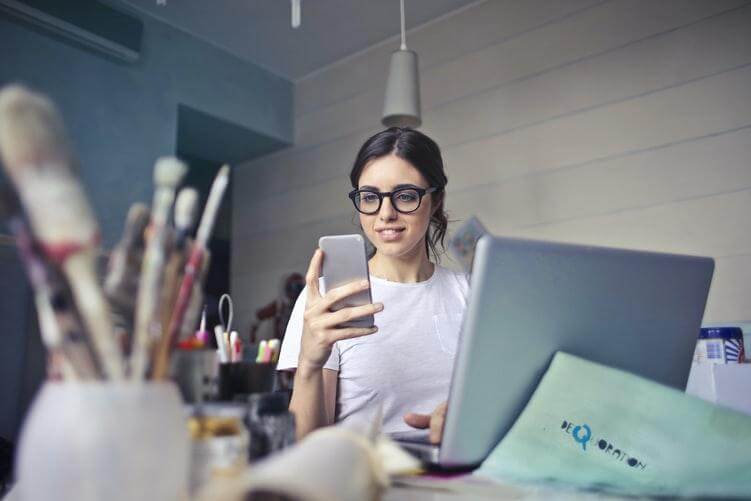 4. One-click Surveillance
Homeowners love intercoms because they allow for easy real-time surveillance. With one installed, you can be in the living room (or at work) and easily check if your kid is really asleep or doing homework. You can also use it to check on your pets. With modern intercoms, you can be cooking in the kitchen and still feel at ease because you have a real-time monitor that shows you what your kids (or pets) are doing. This is possible because smart intercoms can be set to auto-answer.
5. Supreme Ease in Communication
Smart intercoms allow for supreme ease in communication. It is what it was invented for and it has never been at this level of optimized functionality. With smart intercoms, you can easily call everyone for supper without needing to shout. You can simply press the speaker and have your voice transmitted to all parts of your house where your other family members are. You also don't need to leave the couch should somebody knock at the front door as you can now conveniently use your smartphone to check and communicate.
6. Safety
Smart intercoms are now essential tools in securing home safety. It can perfectly see visitors without compromising the safety of owners. With its auto-answer functionality, homeowners can also easily check on different parts of the house without the need to exert much effort. Should you have a delivery and you're not around, you can easily use it to check on your parcel. You can even have it integrated with your home's smart security system.
Smart Intercoms are Robust Communication and Security Tools
A home or office security setup is not complete without a smart intercom integration. Installing one will ensure total control of your home or office's security wherever and whenever you may be. If you want to leave nothing to chance when it comes to securing your business and your property, you should have a smart intercom system installed. It will make your life so much easier and provide supreme peace of mind especially if you also have cameras with it. When looking for smart intercoms, look for one that easily integrates with your current smartphone.
The Energy-Efficiency Advantages of Vinyl Window Replacement

Windows are more than just portals to the outside world; they play a significant role in determining the comfort and energy efficiency of your home. If you're looking to improve your home's energy efficiency, consider the advantages of vinyl window replacement. In this article, we'll... The post The Energy-Efficiency Advantages of Vinyl Window Replacement appeared […]