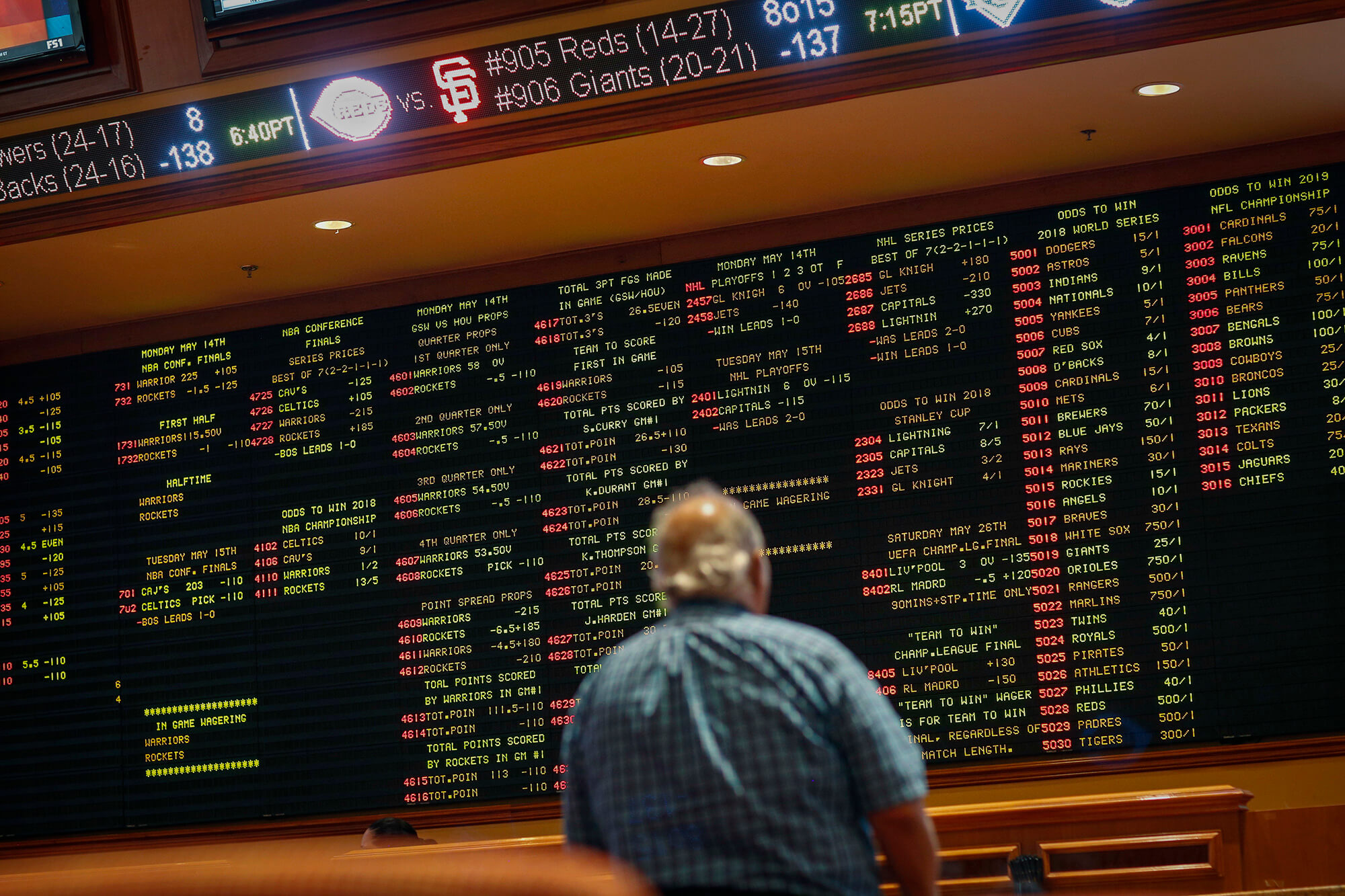 Even while sports betting isn't actively available in Texas just yet, there is a lot of curiosity. Unfortunately for Texas sports enthusiasts, their state legislature passed up an opportunity to legalize sports betting last year. There were encouraging indicators that sports betting legalization may occur, but the deadline passed before it could be enacted. There is renewed interest in having it discussed again next year.
Several prominent figures in the Texas sports sector have publicly stated their approval of sports betting in the state. Governor Greg Abbott (R), who was re-elected in November 2022 after running against and defeating Democrat Beto O'Rourke, has shown his willingness to consider expanding Texas's existing gaming choices.
However, gambling is illegal in Texas and the state has among the strictest rules in the nation. Donations from casinos throughout the country are coming in, but sports betting in Texas won't have a chance until at least the 2024 ballot or the 2025 legislature (Source; https://augustafreepress.com/betting/texas-sports-betting/).
The Struggle to Legalize Wagering on Sports in Texas and Its Implications
Contrary to common belief, Texas is surprisingly conservative when it comes to legalizing sports betting.
Representative Eddie Lucio III introduced HB 1275, a 15-page measure, to the Texas legislature in 2019. The bill contains language that would legalize sports betting on smartphones in Texas. Additionally, the law required the following:
The ensuing gaming sector would be governed by the Texas Commission on Licensing and Regulation.
Any bet on a sporting event would incur a 6.25 percent tax.
Bettors would be able to place wagers on both major league and collegiate sporting events.
However, a referendum to modify the Texas Constitution is needed for this measure and, as many Texan legislators say, any move to allow sports betting.
Rather than being prohibited by a statute, gambling in Texas is prohibited under the state's constitution.
Therefore, it will be very difficult to pass any measure. It would require approval from voters after being put to a vote and receiving ⅔ support in the House and Senate.
Nonetheless, the likelihood of legalized sports betting in Lone Star State grows daily.
Some of the biggest names in Texas Pro sports have come out in favor of sports betting, including, Mark Cuban of the Dallas Mavericks. Sports betting measures will be submitted in every parliamentary session until one or two of them are eventually enacted.
When that occurs, one expert in the field predicts that Texas's sports betting sector would generate income on par with New York's.
In the first month of legalization in New York, $1.8 billion was wagered on mobile sports betting sites. As a result of a tax rate of 51%, roughly $58 million was contributed to state coffers.
When the year 2023 rolls around, it's feasible that sports betting in Texas may finally be legalized.
Paid Sportsbooks That Are Legal In Texas
Sports bettors in Texas still have a long way to go before their hobby is legalized. You should wait for a legitimate online sportsbook to open rather than risk your money at an unregulated or offshore site until at least a year has passed.
This is because there is no way to ensure that your private details or payments will remain secure on an offshore site. It's important to be cautious while using offshore sportsbooks since identity theft is rampant and hackers may quickly steal sensitive information like your Social Security numbers or credit card details.
When compared to their official equivalents, offshore sportsbooks also provide worse odds and betting lines. Regulated and controlled sportsbooks utilize experienced oddsmakers to develop intriguing betting lines for both underdog bettors and those that want to gamble on favored teams.
Offshore sportsbooks, on the other hand, may choose their odds at random, which might lead to a less-than-ideal betting experience.
Legalization Effort
The movement to legalize sports betting in Texas has already been proceeding at a snail's pace so far. Expectations for sports betting in Texas remain low due to opposition from the state's top Republican leaders, including Lieutenant Gov Dan Patrick and Senate President Kel Seliger.
Many of Texas's biggest teams are owned by billionaires like Mark Cuban, Jerry Jones, & Tilman Fertitta, who all publicly favor sports betting in the state. The Republican governor of Texas, Greg Abbott, has also shown some tentative support for sports betting in his state.
All we can do is wait and see, and be assured that Gaming Today will keep you apprised of any developments as they occur.
Now that Louisiana has legalized sports betting, Texans won't have to go far to satisfy their need for a wager on a sporting event. As an example, the distance between Shreveport and the Texas border is about 20 miles.
Bottom Line
The bottom message is that despite the fact that it may take some time, you should hold out for Texas to legalize sports betting. Traveling to neighboring states with legal sports gambling is an option for the time being. States like New Mexico and Mississippi provide retail bookmakers (but no online betting). Depending on where you live in Texas, you may also have the option of traveling to Louisiana, where mobile sports betting is now available.
Are Marble Kitchen Countertops a Good Idea?

When it comes to kitchen countertops, nothing exudes elegance quite like marble. Its natural beauty and timeless appeal have made it a popular choice among homeowners. But is it a good idea to have marble countertops in your kitchen? Let's explore the advantages and disadvantages.... The post Are Marble Kitchen Countertops a Good Idea? appeared […]