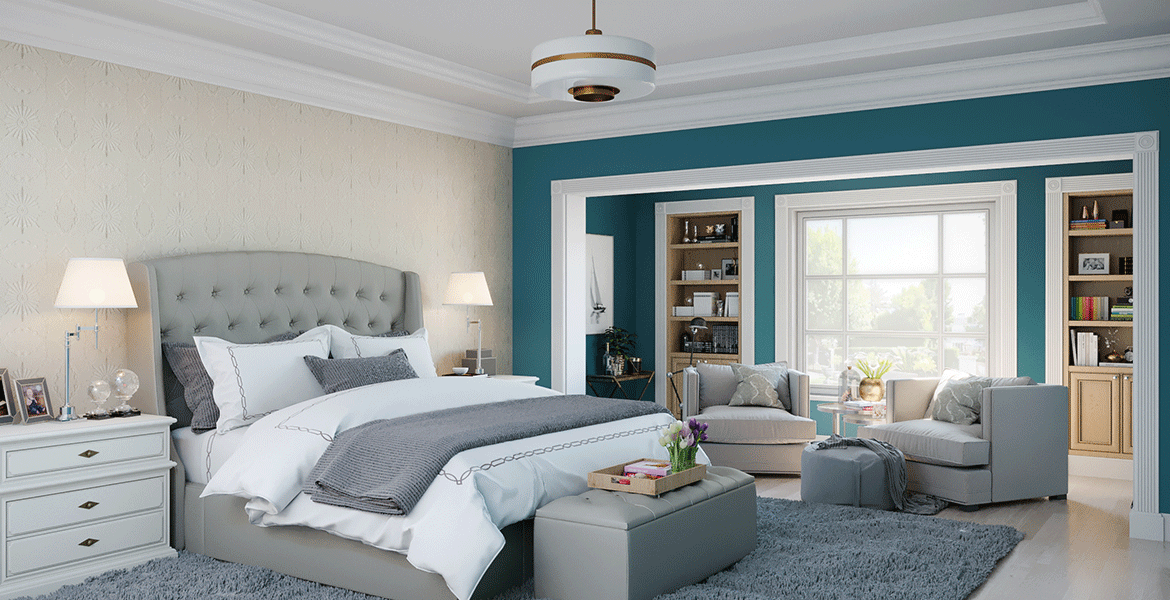 When it comes to decorating your home, there are many things you need to think about with colours on the wall. It's the most important decision to make for setting the mood and ambience of a home and you need to think carefully about what you want from a room.
Do you want calm, do you want creativity? Perhaps you want energy?
Think about your life, the purpose of the room and what will most benefit you and your circumstances. For example, if you're working from home regularly, you may want a space with colours that encourage productivity, while if you're struggling with your mental health or have battled addiction and have taken what addiction counselling treatment is widely available, then you will undoubtedly need rooms that are more calming.
Those are just two examples, and there are many more especially when it comes to wanting a calmer environment in your home to relax and look after your mental wellbeing. So, what colours should you be using in such scenarios?
Lavender
One of the best colours to add to your home for calm and relaxation is lavender. Even the fragrance of lavender is incredibly calming, with some amazing candles out there to completely relax a space with the scent.
It's a great shade though, with a light tone but still enough colour away from plain white walls. It's soft, and is one of the most recommended colours for wanting to shape your mood in a more chilled way or instead you can go for a calming lavender flower wall mural.
Sea blue
Like lavender, which is a very natural colour, sea blue can also offer the same sort of calm and represents peace and tranquillity. Think of how calming watching and hearing the waves roll up on the shoreline and you can see why this is such a great colour for relaxation.
Again, it's a soft colour but also works perfectly with darker tones of wood and colours, which you may wish to add into the space through furniture or wall art, diversifying the space that little bit more. If you want serenity though, sea blue is the colour and it's ideal for pretty much any room in the home.
Neutral beige
For those wanting simplicity, beige is not only that, but also incredibly calming. If you are a person that struggles with a busy mind or has a highly stressful job, then neutral colours like beige can be very beneficial. What's more, beige is a great colour for complimenting with other colours, with beige acting as the base and colours such as sea green, dark blues, greys, sage and mint colours all contrasting nicely with it.
Are Marble Kitchen Countertops a Good Idea?

When it comes to kitchen countertops, nothing exudes elegance quite like marble. Its natural beauty and timeless appeal have made it a popular choice among homeowners. But is it a good idea to have marble countertops in your kitchen? Let's explore the advantages and disadvantages.... The post Are Marble Kitchen Countertops a Good Idea? appeared […]