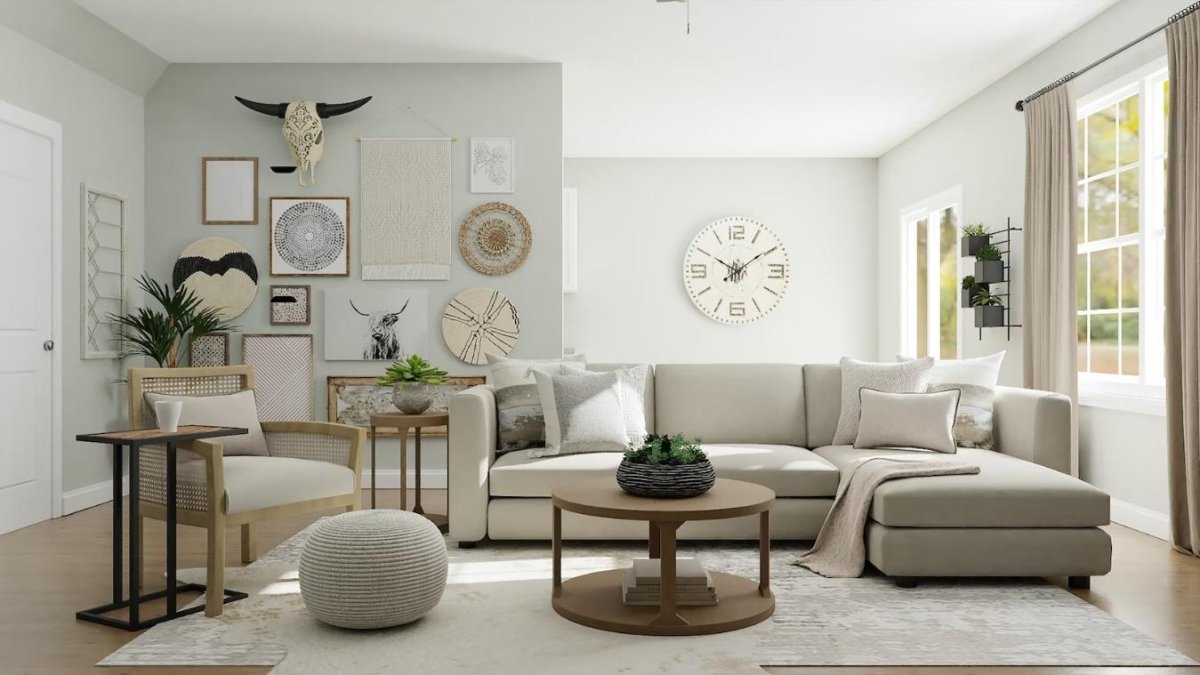 Timeless Decorating – Details That Will Never Go Out of Style
Andres Walsh, 4 weeks ago
0
5 min

read
18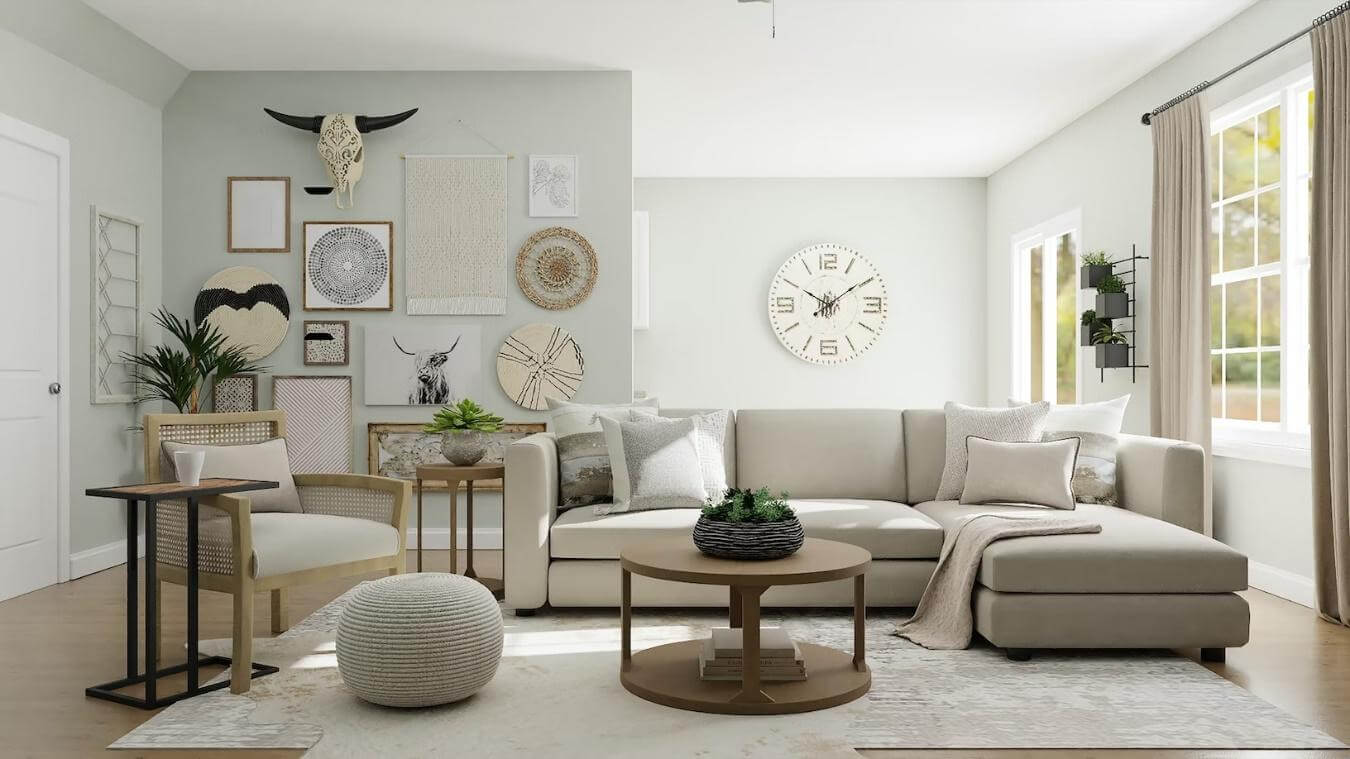 You might have often heard the term timeless when discussing interior design, but you have yet to wonder what it actually means before starting to acquire information about the different styles you can choose from when picking decorations for your house. Now that you're looking for items to spruce up your interior design, you start asking yourself what the fuss is with the timeless style.
Specialists state that a timeless decorating style aims to create a look that ensures the test of time. It includes elements that aren't associated with a particular trend or period and items you won't have to replace in a couple of years. Therefore, if you want the decorative elements you purchase to feel beautiful and tasteful over the years, you might want to continue reading this article.
Timeless décor promotes natural materials
Do you remember a time when wood, stone, or brick were out of style? Neither do we because natural elements have always won in the competition against manmade materials. When searching for decorative pieces, focus on finding items made from natural materials; they might be pricier, but they are definitely worth the effort. You won't have to replace them with something new as they don't go out of trend.
If you have to work with a tight budget, go for accent decorations. They'll help you infuse your home with personality, even if they're smaller.
Choose clean lines
Decorations with clean and simple lines will match any home design. If you check the Scandinavian or Shaker styles, you'll notice that most accessories are simple yet sophisticated. In interior design, it's understated that simple elements work with most types, and why stress yourself searching for eclectic pieces you'll most likely replace two years from now when you can go with the timeless option? Stay away from pieces with ornate features or unusual shapes, and look for decorations that make your space look well-constructed.
Opt for functional pieces
Timeless decorations serve multiple purposes. If you're going to spend money to purchase an item, you want to enjoy it for several years and use it for more than decorative purposes. Browse the market for well-constructed and functional elements. Spend the bulk of your budget on pieces that make your life more comfortable. The timeless design promotes the idea that you should refrain from splurging on something that doesn't provide a return on investment in the long run.
Ensure the styling of the decorations isn't too lackluster or trendy. A classical coffee table or lighting fixture is the backbone of this style.
Stick with neutral colors
Suppose you picked a neutral color palette for the house; you should stick to it also when picking decorations. Neutral shades are timeless because they work with all styles, so you won't stress yourself to find the right place for a particular element when bringing it home. You can move a decoration in a neutral hue from one room to another without having to repaint the room or change the furniture. A neutral color allows you to switch the pillows from the couch with the ones from the bedroom or the rug from one room with the one from another. Neutrals are well-known for the level of flexibility they bring, so you should always turn to them when trying to create a timeless look.
Search for vintage and antique accessories
While we mentioned earlier that you should always stick with clean and simple lines when bringing decorations into a house, vintage and antique elements make an exception because they always stay in style, even if they have an intricate look. Interior designers define them as the real treasures of a house because they bring character and interest to the room where you choose to install them. You can easily pair them with new furniture to achieve a curated look that draws attention. Vintage and antique accessories instantly become the focus of a room, so pick them wisely, according to the tone you want to set for the environment.
Use artwork to create gallery walls
Gallery walls have always been trendy, and if you cannot decide what artwork to purchase, they're the ideal decorating solution. The average artwork wall is the perfect way to display your favorite pieces from Made at Number 7 or another artwork supplier. We recommend picking items in similar colors to achieve a well-put-together look.
In case you want to opt for something more interesting, replace the artwork with hats or painted plates. They'll give the space personality and transform the wall into the room's focal point.
Gilded mirrors
Regardless of your house's size and design style, it would help if you installed mirrors for decorative and functional purposes. Installing the mirrors on the wall opposite a window is recommended to create balance and reflect the natural light that enters the room. A gilded mirror is a great decorative addition to any house because it's a classic element that never goes out of style. Depending on the color scheme you choose for your house, you can select from several metallic frames.
You don't have to spend a fortune on an antique mirror; visit your local thrift shops, and you'll definitely find one to match your house design.
Jute rugs
You may have no idea what jute rugs are. They are oversized woven baskets you can place everywhere around the house and will look flawless. They add an extra layer of warmth to a room because they are made from natural fibers and usually come in neutral colors. You can create layers using jute rugs because they can sit under a vintage carpet you don't want to place directly on the floor or might be too small for the space.
Chinoiserie ceramics
Chinoiserie ceramics are staples in timeless interior design because they're fun decorations in modern or classical-styled spaces. They date back to the 17th century and have been homeowners' favorite decoration pieces since then. Look for ways to integrate them into your home décor, and they'll elevate your space.
Andres Walsh
My name is Andres Walsh and as far as I can recall, I have had only one passion in my life – a love of fixing things! Growing up, my friends and even my family members called me "wrench." The nickname has somehow stuck even through to my adult life.
Related posts
Benefits of a Moving Company

Moving can be an exciting yet daunting task, and if you've ever relocated to a new home or office, you know that it involves more than just packing your belongings into boxes. It's a process that requires careful planning, organization, and physical effort. This is... The post Benefits of a Moving Company appeared first on […]