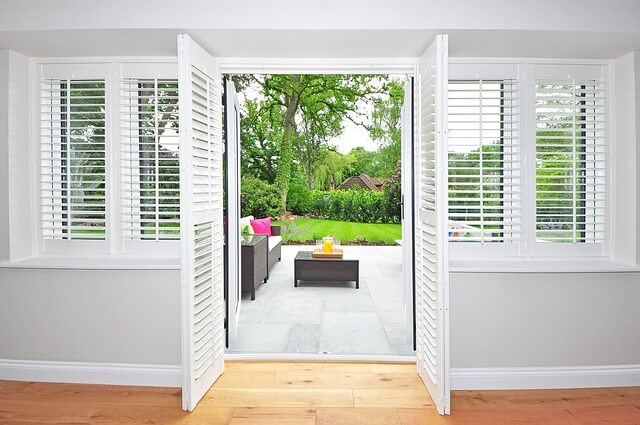 Plantation shutters supply an extra level of protection to a home in Brisbane while adding to its elegance. Homeowners are increasingly finding the window treatment a favourite with wide varieties and styles to choose from. These are a more durable, attractive, and bold version of an interior or exterior shutter.
"Plantation" is an American term relating to large structures with wooden window coverings fixed to the property's interior and exterior. The slatting can be situated at different angles to allow precisely the natural light you prefer.
Why Plantation Shutters in Brisbane Are More Than Just a Style Statement
Plantation shutters are once again becoming a popular window treatment, though they've never really completely lost favour. Many people are using these as a choice for outdoor structures like porches or patios. Still, they add a classic touch whether added outside or on the home's interior.
Learn the benefits of installing plantation shutters in your Australian home at https://thetimes.com.au/house-garden/21576-5-benefits-of-installing-plantation-shutters-in-your-australian-home and then see these additional advantages of having the window treatment in and outside a house.
Varied styles
Plantation styles have the benefit of coming in varied styles unlike standard curtains. Homeowners can cover the full length of the window or half.
These come in a solid shutter, bifold to open as far as you prefer; you can also have a custom design that allows the shutters to be lifted for window washing or opening the window for a nice breeze.
Comfortability
Plantation shutters are typically custom-measured and made to snap into place in window frames or the support beams in outdoor structures without the need for extra bits of hardware.
You can decide the amount of natural light to bring into your space with the slats opened up or down a little or all the way for optimum comfortability. A primary benefit is directing the sun away from furnishings to avoid fading. This means you get greater longevity from the items you invest time and money in.
In addition, you have a greater sense of privacy in the evening when the lights come on. When closed, the outdoor noise is diminished allowing a good night's sleep.
Maintenance
Plantation shutter cleaning is relatively simple. It requires only a damp wipe to go over the slats for a thorough dusting. Much easier than dry cleaning curtains nor do you need to take them down to clean them like you would need to with curtains.
Extended lifespan
Fabric blinds or drapes fade as they age or due to the UV rays from the sun which plantation shutters won't. These materials are durable, meant to retain their colour and avoid the potential for peeling or warping. The shutters aren't a trend, they will remain in style meaning you can leave them in place once hung.
That means if you change up your aesthetic or redecorate, you won't need to buy new curtains every so often. If you do want new shutters, the mountings can stay in place with the need to only purchase new slats that are changeable. These can be switched out simply.
Safety and security
Plantation shutters are a strong, durable addition to the windows making the home feel safe and secure. There's the potential to add a lock to hinder any attempt from anyone trying to invade the house. Some homeowner's insurance issuers could discount the policy for these features.
Utility Costs
These stylish window treatments are more than just beautiful; they're also energy efficient. Because they fit snuggly into the window frame, the extreme weather stays out allowing better climate control. That means energy savings and lower utility costs.
Choosing The Right Provider for Plantation Shutters in Brisbane
The plantation shutters Brisbane are a beautiful and practical addition to any home offering safety and security, privacy, giving the added benefit of energy efficiency aside from the elegance.
If you are trying to install the window treatment in a DIY capacity, it can be challenging to know where to start. Instead, it's wise to reach out to a professional in Brisbane.
In choosing an installation team, quality is a priority to ensure the highest standards are incorporated into the process. Go here to decide if plantation shutters are right for you and then follow for some tips on selecting plantation shutter installers.
Expertise
Expertise and experience are critical in the installation process. The installers should have years in the industry with a following of successful and varied installations in a range of settings. The installer should work with a skilled team capable of handling any challenge.
The social network and website will provide reviews and testimonials to the installers' reputation and capabilities.
Credentials
As a homeowner, you should choose to work with an installer that supplies a license and insurance for Brisbane. With those credentials comes peace of mind that the installer is trained and skilled to efficiently and safely install the shutters.
It's important to see the license and proof of insurance before working with the installer.
Client support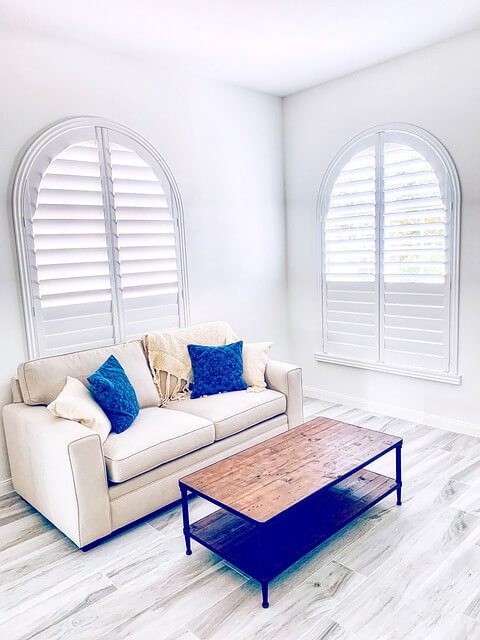 Plantation shutter installers want the best client support team to service the consumer. These representatives should be knowledgeable and responsible for any question or concern, capable of finding the answer if it's not readily available.
Communication should be easy and the relationship between you and the installer should be comfortable and flow smoothly throughout the process.
Final Thought
When shopping for plantation shutters for your home, you'll want to find shutters that bring a distinct sophistication and beauty to your home. Still, as a priority, the shutters should offer only the highest quality materials, which will speak for their performance and durability.
The plantation shutter design should be capable of tolerating the harsh climate in Brisbane, offering a corrosion resistance, capable of withstanding the intense sun's rays, heavy rains, and incredible winds for those placed on the home's exterior.
With all the tips we've offered here, you'll be sure to find the highest quality plantation shutters installed by a credentialed team of professionals who prioritize your best interests. The end result will be years of safety and security, privacy, energy efficiency, and elegant beauty.
The Energy-Efficiency Advantages of Vinyl Window Replacement

Windows are more than just portals to the outside world; they play a significant role in determining the comfort and energy efficiency of your home. If you're looking to improve your home's energy efficiency, consider the advantages of vinyl window replacement. In this article, we'll... The post The Energy-Efficiency Advantages of Vinyl Window Replacement appeared […]