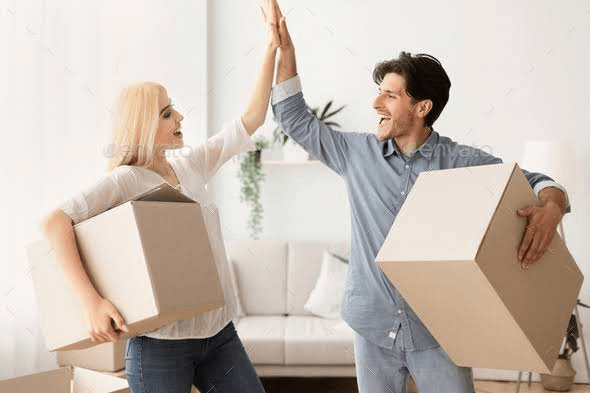 Are you among the 14 million Americans who are asking themselves, "Should I relocate for a job?"
There's no doubt that the work landscape is changing, with remote work and telework becoming the norm in some fields. Still, many types of jobs are location-dependent, which can leave you wondering, "Should I relocate for work?"
Here are three important factors to consider as you make this important decision.
1. Your Current Living Situation
If you have a relatively uncomplicated living situation, the answer to "Should I move for a job?" is pretty straightforward. If you live at home watching movies or you just graduated from college (and you have no family responsibilities), it's easy to pick up and go.
On the other hand, what if you're a homeowner or you're locked into a rental agreement? It's not impossible to change these things, but it will take a little more time and effort. You may need to talk to your landlord about ending the lease early or Google "sell my house ASAP" to get your home on the market.
Many companies offer attractive relocation packages that could certainly sweeten the deal. The same is true if the new job comes with a salary increase, sign-on bonus, or a stellar benefits package.
2. Your Family Situation
If it's just you, it might be easy to arrive at a decision. But if you have a partner, spouse, or kids to think about, you need to ask yourself, "Should I relocate my family for a job?"
Have some open, honest talks with your partner about a potential move. What effect will it have on their own career, happiness, and support system? How will it affect your relationships with your parents and extended family, especially if you all live in the same area?
Experts agree that moving is hardest for school-aged kids and teens in particular since it means switching schools and leaving old friends behind. Consider how well (or poorly) your kids might respond to the idea of moving — will they struggle, or will they embrace it as a new adventure?
3. Your Lifestyle Preferences
No matter how amazing a new job sounds, it needs to mesh with your lifestyle as a whole.
For example, do you hate cold weather? A job in Alaska is probably not the best choice for you unless you carry your thermostats everywhere. If you thrive on big city living, you're going to feel frustrated and unfulfilled if you take a job in a one-horse town.
If climbing the corporate ladder is important to you, does the job offer enough upward mobility? Will you have more opportunities for growth within the company, or are you only making a lateral move?
Should I Relocate for a Job? The Decision Is Yours!
Moving cities for a job is an exciting step, but you need to weigh the pros and cons. The right decision for you could be the wrong decision for someone else, so use the points above to help you answer the question, "Should I relocate for a job?"
Would you like more great tips and advice for a happy and successful life? Keep browsing our site for other articles like this one!
The Energy-Efficiency Advantages of Vinyl Window Replacement

Windows are more than just portals to the outside world; they play a significant role in determining the comfort and energy efficiency of your home. If you're looking to improve your home's energy efficiency, consider the advantages of vinyl window replacement. In this article, we'll... The post The Energy-Efficiency Advantages of Vinyl Window Replacement appeared […]