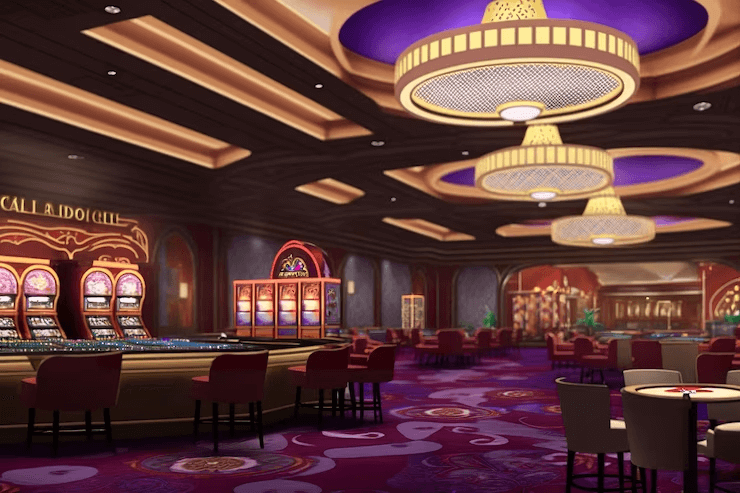 Redefining Game Night: Creating a Casino-Style Entertainment Room
Andres Walsh, 1 month ago
0
3 min

read
17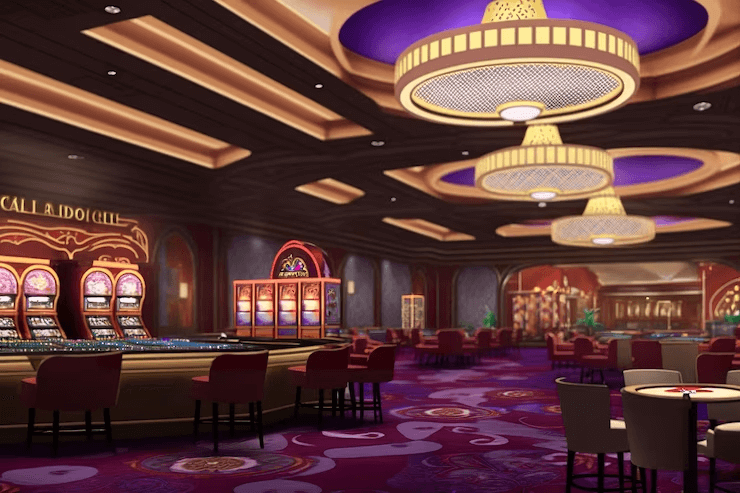 Game nights at home are often filled with board games and card games. Although these games are classic and entertaining, why not elevate game night at home to a whole new level? Imagine a dedicated entertainment space at home that mimics the excitement of a casino. Designing a casino-style entertainment room at home may seem daunting, but with the right elements, it can be a fun and engaging experience for everyone.
In this blog post, we'll provide you with a guide on how to create a casino-style entertainment room, complete with gaming tables, card-themed decor, and personalized casino nights.
Section 1: The Essential Gaming Tables
One of the essential elements of creating a casino-style entertainment room is the gaming tables. These tables will be the center of attention in your room, so make sure to invest time in selecting them. Start with classic gaming tables such as poker, craps, and blackjack tables. For poker tables, consider a kidney-shaped table with a cherry finish and a padded armrest.
For craps tables, go for a green felt surface and sturdy wooden legs. These tables will give your room a classic look and feel. Don't forget to add pool tables and foosball tables to complete your entertainment options.
Section 2: Card-Themed Decor
The next step is to infuse your casino-style entertainment room with card-themed decor. Decorations will elevate the ambiance of your entertainment room. Setting the mood with red and black walls, or by adding wallpaper with playing card suits, may provide guests with a feeling of being in a real casino. Adding neon signs, such as a "Casino" sign would be a great touch as well. For lighting, chandeliers or pendant lights are elegant and will provide adequate lighting while adding a stylish touch.
Section 3: Personalized Casino Nights
To make every game night special, consider creating a personalized casino night. This may entail welcoming guests with a signature cocktail, hiring dealers to run classic West Virginia casino games, or customizing the gaming tables with your family's crest or monogram. Personalizing your casino night will give your entertainment room an extra touch of elegance and make every game night feel special.
Section 4: Hosting the Perfect Casino Night
Once you've set up your casino-style entertainment room, hosting game night can be an absolute blast. Consider sending out playing cards themed invitation cards, to get guests in the mood to play. Prepare snacks and drinks to enjoy between games and make sure to have plenty of chips and decks of cards on hand! Crank up the music to set the mood and have fun! Remember to start your night with a toast to an awesome night ahead.
Conclusion
Creating a casino-style entertainment room can be a fun and enjoyable experience for everyone involved. By focusing on essential gaming tables, card-themed decor, and personalized casino nights, you can create a comfortable and exciting atmosphere that everyone will enjoy.
Hosting game night in your casino-style entertainment room will bring endless hours of entertainment and fun. It is a great way to spend time with friends and family and perfect for casino enthusiasts. So, go ahead, grab a deck of cards, put on your best poker face, and get ready to have a great time!
Andres Walsh
My name is Andres Walsh and as far as I can recall, I have had only one passion in my life – a love of fixing things! Growing up, my friends and even my family members called me "wrench." The nickname has somehow stuck even through to my adult life.
Related posts
Benefits of a Moving Company

Moving can be an exciting yet daunting task, and if you've ever relocated to a new home or office, you know that it involves more than just packing your belongings into boxes. It's a process that requires careful planning, organization, and physical effort. This is... The post Benefits of a Moving Company appeared first on […]