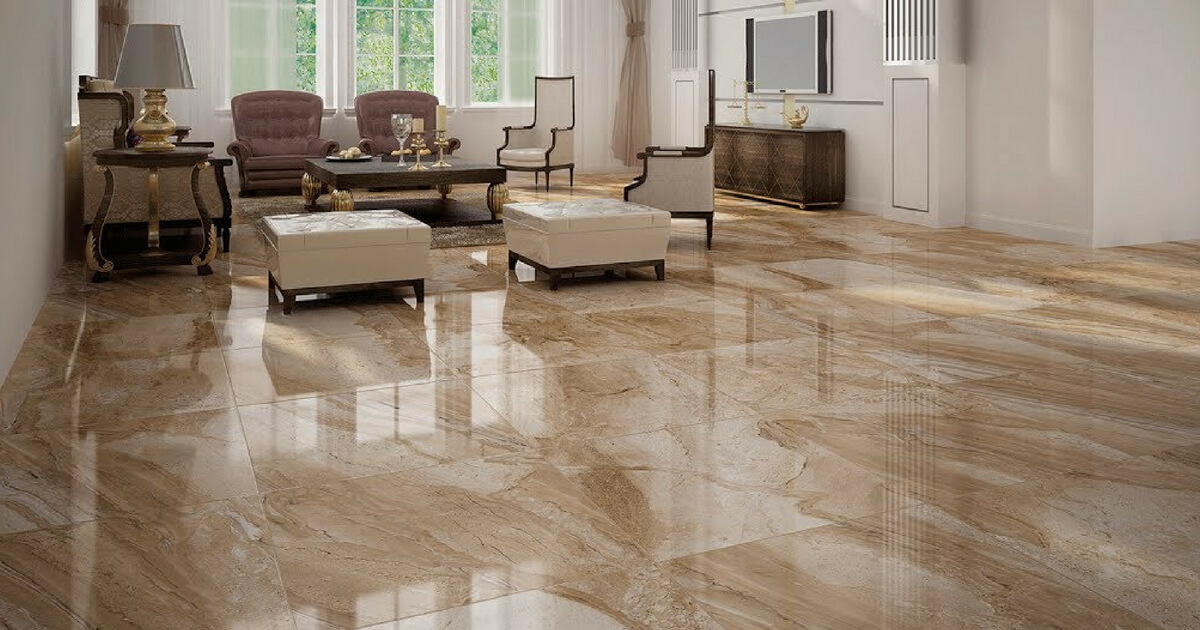 Marble is one of the most durable materials people can choose for their homes since it doesn't wear down quickly and is excellent for homes with high traffic. Many types of products are available for purchase, each offering its unique look and feel.
This material is environmentally friendly because it can be recycled and reused without losing its original properties or qualities. If you are considering purchasing marble for your home's stone flooring, there are several reasons why you should do so, including the ones mentioned below.
It enjoys a high durability
It is one of the most durable materials a person can choose for a home. It's a hard stone that resists scratches, stains, and heat. It is also ideal for bathrooms and kitchens, where water is often present.
Marble floors are popular in these areas because they are resistant to moisture absorption and will not rot over time, like wooden floors when exposed to water or humidity.
An environmentally friendly material
Marble is a natural stone from the Earth and is also a renewable resource. It is made of limestone—a sedimentary rock—so it can be quarried and mined without causing environmental harm or damage to any living species.
Like most natural stones (such as granite), humans have used marble for thousands of years in construction projects worldwide, including buildings, sculptures, and other art pieces.
You will find it in many colours and patterns
It's no surprise that this stone comes in various colours and patterns. Moreover, it is available in many shades and hues, from white to black. The colour of your marble flooring will depend on the type of material used for your project. You'll also have a wide selection of different textures—from smooth and polished floors to more textured, natural-looking options.
It serves a variety of uses
The stone has several other uses beyond stone flooring, including:
Kitchen Countertops
It is the most popular choice for kitchen countertops due to its durability and beautiful appearance. It's also easy to clean and comes in various colours and patterns, giving you many options for your design style.
Vanity tops
Marble vanity tops are perfect for traditional and contemporary bathrooms and powder rooms where you want to make an impact with high-quality materials at affordable prices.
Shower walls & floors
If you are searching for a natural stone that will last through years of daily use without fading or staining easily (and will keep looking great), marble is your best bet! It can even be used outside on patios or decks if desired.
It can be polished to almost any finish
You can achieve various finishes with this stone by polishing it. It is a naturally occurring stone that will possess different hues and textures. While some marbles are more even in colour, others may have variances that make them more difficult to polish. Polished marble happens through different methods and tools, including sandpaper and a professional polisher.
If you want your polished flooring to be glossy, you must use polishing agents like fine grit sandpaper or a chemical polish. However, if you want it matte instead of shiny, use 100-grit wet-dry sandpaper (or similar) before applying any sealant or polish products onto its surface(s).
Marble is a beautiful stone flooring that is usable in many different ways and will keep your home looking beautiful for years to come. If you want to invest in something that will last, this natural element might be just what you need.
Are Marble Kitchen Countertops a Good Idea?

When it comes to kitchen countertops, nothing exudes elegance quite like marble. Its natural beauty and timeless appeal have made it a popular choice among homeowners. But is it a good idea to have marble countertops in your kitchen? Let's explore the advantages and disadvantages.... The post Are Marble Kitchen Countertops a Good Idea? appeared […]